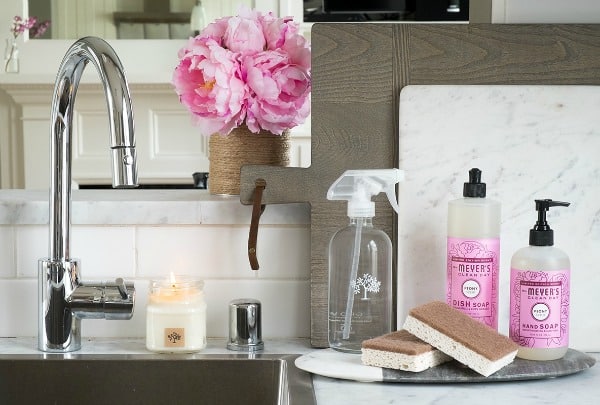 And what's even more fun is that the cleaning kit contains your choice of a limited-edition Mrs. Meyer's scent that's perfect for spring.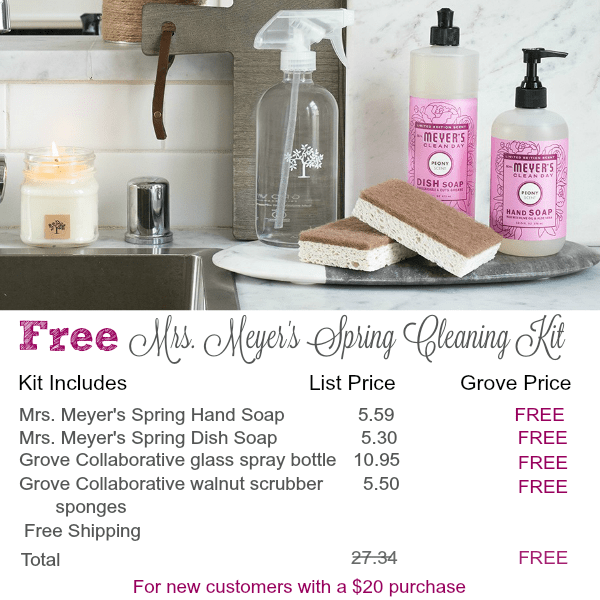 If you're a new customer with Grove Collaborative (formerly known as ePantry)—meaning you've never placed an order with them before—you can get the Mrs. Meyer's Spring Cleaning Kit for free when you
place your first order of $20 or more.
The Spring Cleaning Kit contains the following:
Mrs. Meyer's Spring Hand Soap (your choice of scent, either Peony or Lilac)
Mrs. Meyer's Spring Dish Soap (your choice of scent)
Grove Collaborative Glass Spray Bottle
Grove Collaborative Walnut Scrubber Sponges
FREE shipping
If you're new to Grove Collaborative, here's how it works:
Sign up for Grove Collaborative here. You will receive the Mrs. Meyer's spring seasonal offer for free when you sign up!
Answer 4 quick questions about your home that Grove Collaborative will then use to customize your first basket—this should take less than a minute!
Once you've answered the questions, you can finalize your basket of products to suit your household needs by adding or removing items.
To receive this offer, your order needs to be a minimum of $20. Choose the combination of products and scents you love, and you'll receive them in your first box.
You made it! Click Finish and Pay and place your order.
***Please note that Grove Collaborative does not currently ship to Canada, Hawaii, or Alaska.***
Here are some of the products your cart might automatically fill with (some of my favorite products!).
I'm not joking when I say that the Grove Collaborative products make me look forward to cleaning! I especially love these towels, the hand soap, and their candles smell amazing (my favorite is the Vanilla + Sandalwood scent).
It's so nice to get everything clean and then light a delicious-smelling candle by the sink!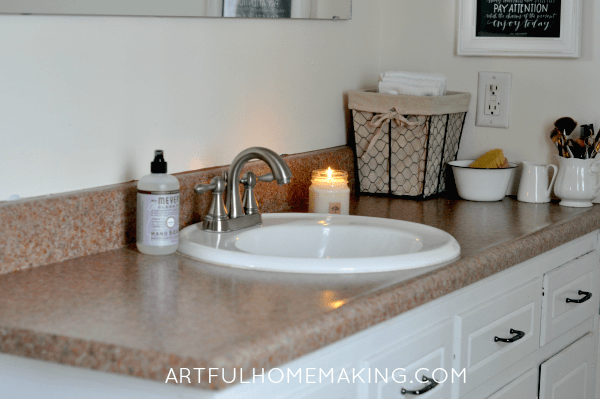 This special offer is only available until April 2nd or while supplies last. They often sell out early!
Possibly Sharing Here: Living Proverbs 31, The Modest Mom, Mommy Moments, The Art of Home-Making Monday, Monday's Musings, Titus 2 Tuesday, Titus 2sdays, Soul Survival, Teaching What is Good, Wow Us Wednesday, A Wise Woman, Raising Homemakers, WholeHearted Wednesday, Welcome Home Wednesday, A Little R & R, Hearts for Home