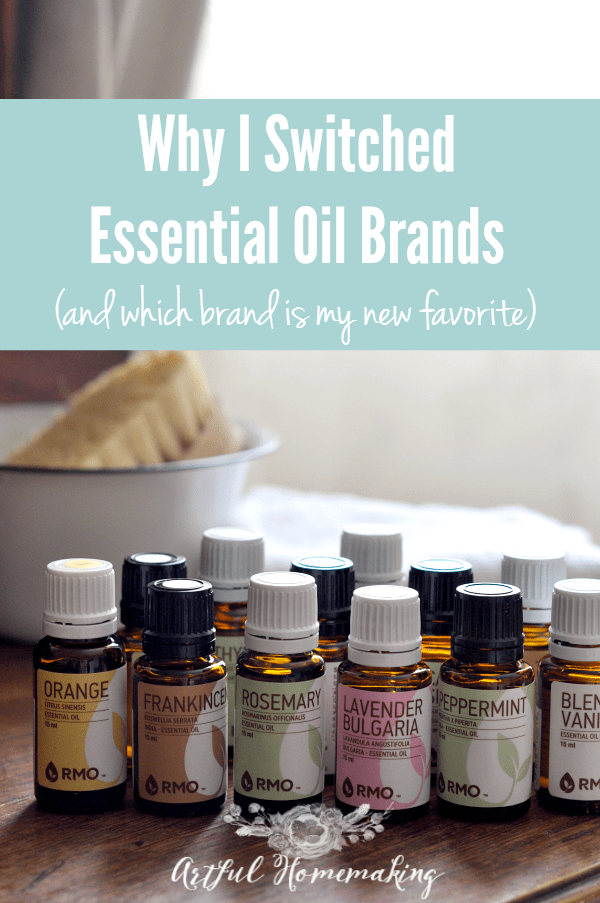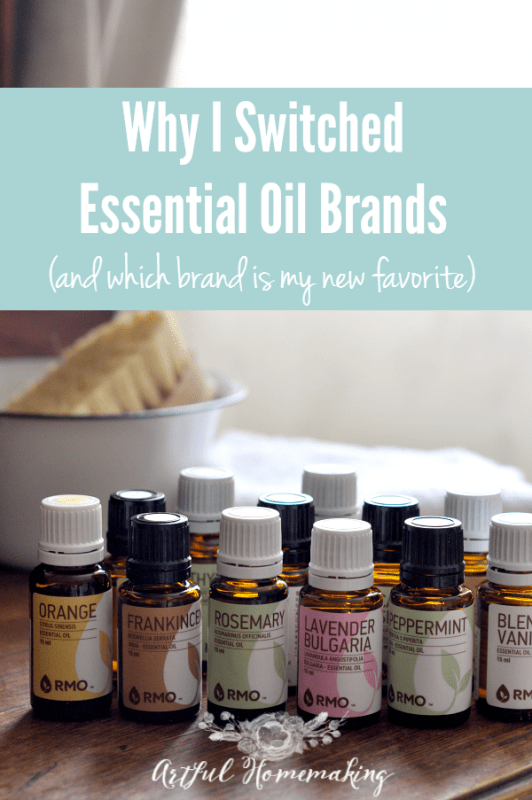 We've been using essential oils in our home for so many years that it's hard to remember a time when we didn't use them. Looking back, I think we really started using them regularly when I was expecting my oldest daughter—and that was seventeen years ago.
I was about five months pregnant when I came down with a terrible cold. I didn't want to take anything that might harm my baby, so rather than reaching for the usual pharmaceuticals, I called my midwife. She came over with a little bottle of an essential oil blend and instructions to put a few drops under my nose to ease the congestion. I was skeptical, but it actually worked! I think it was a blend of peppermint, wintergreen, and other oils that promoted clearer breathing. I used that blend for colds for years after that.
But more than simply gaining a new natural remedy to combat congestion, I was hooked on essential oils.
We use them topically, in salves and creams, in diffusers, and even (occasionally) in food. They're pretty much a part of everyday life for us.
I've always used various brands of essential oils. Sometimes I would buy whatever was on the shelf at the health food store, and I've ordered many different brands online. And then a couple years ago I even signed up with an MLM company for awhile.
But in all those years of buying essential oils, I had never come across Rocky Mountain Oils. I'm not sure how I had missed this company before, since they've been around since 2004!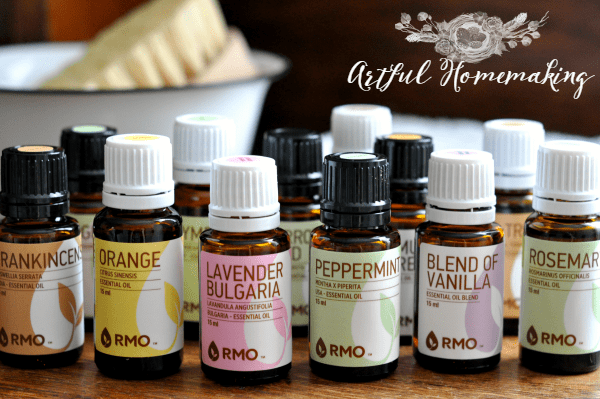 Here are some of the highlights of Rocky Mountain Oils:
1. Their Oils Are Very High-Quality
The founders of Rocky Mountain Oils had a vision to develop essential oils that were pure and safe to use for the entire family. Their commit to deliver high-quality products is rooted in their S.A.A.F.E. Promise. They only sell essential oils that have tested pure by a third party lab, and they offer a 100% satisfaction guarantee of their quality.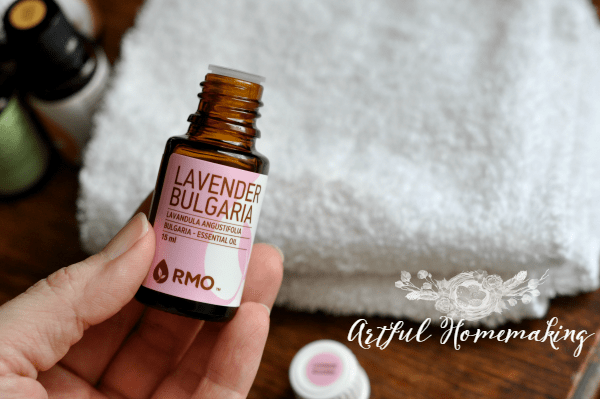 2. Their Prices Are Great
Since RMO is a direct-to-consumer company (not utilizing multi-level marketing practices), they can provide pure essential oils at a value-rich price.
3. They Have a 90-Day Guarantee
Their no-hassle return policy is amazing. Products can be returned for any reason (even if opened), and they will even pay the return shipping. Ordering from RMO is completely risk-free!
4. Their Shipping Is Always Free!
All orders placed in the domestic US ship free!
Why They're My New Favorite
Rocky Mountain Oils sent me some of their essential oils to try out, and I've been so impressed with the quality and the company. So far I haven't found anything not to love!
A Few Of My Favorites
We've had a couple different illnesses going around, so I've been regularly using the Immune Strength blend, which I love. It has a warm cinnamon smell, and it's a new favorite in my cold and flu arsenal. (Which I didn't think I'd be needing in June! I'll probably need to buy more before fall since we're using it so much already this spring.)
I use the frankincense, peppermint, lavender, and the tea tree oil every day (I'll be sharing what I do with these in another post soon!).
And I also love that they offer a Mom's Essential Kit. It contains the best and most useful essential oils for moms in one kit! This would be such a useful kit for anyone just getting started with essential oils, or for a mom wanting to learn how to use them in the home.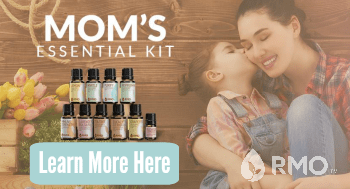 They also have a smaller Mom's Essential Starter Kit that would also be great for someone needing a smaller kit to start off with.
Right now you can get 10% off all kits, plus free shipping!
Honestly, I have a long wish-list of essential oils that I'm hoping to buy from RMO!
Why I Switched
I'm so glad to have found an essential oil company that is committed to quality, purity, customer satisfaction, and great customer service. And, free shipping! The free shipping is huge in my book. 🙂 I'll be happily using and recommending Rocky Mountain Oils from here on out.
I've mentioned a few of my favorite oils in this post, but you can go here to see everything Rocky Mountain Oils offers on their website.
I received the products mentioned in this post for free, and I only recommend products I would use and enjoy myself. The opinions expressed here are my own. This post contains affiliate links. Read my full disclosure here. Sharing at these blogs.