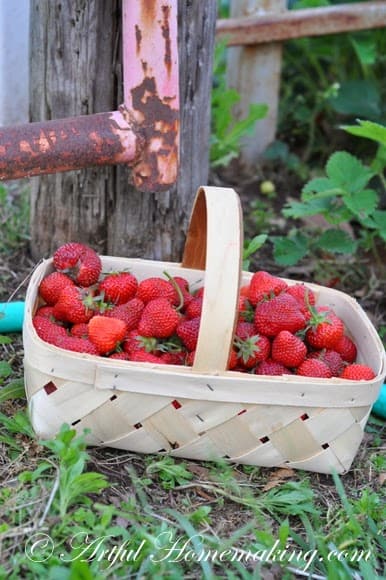 On a day in May, when the strawberries were ripe, we all went over to my parents' house to their strawberry patch.
We picked…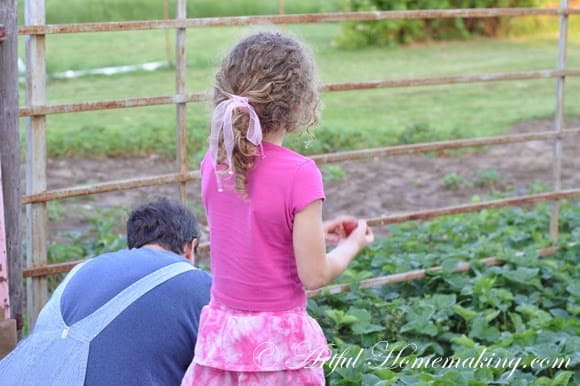 …and we picked…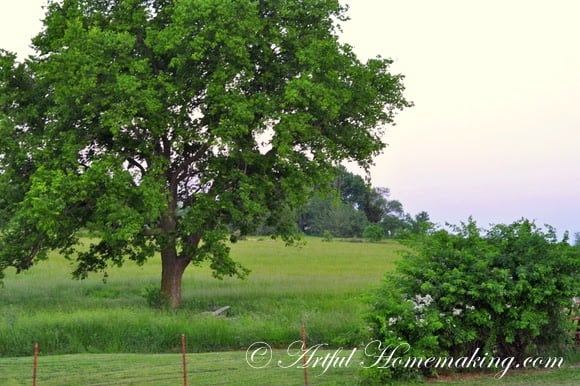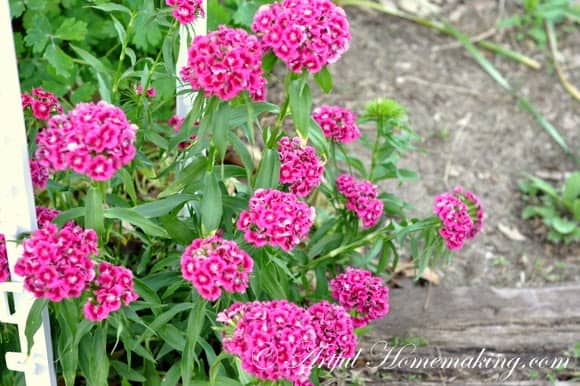 …and we picked…
…until we found all the ripe ones, and the sun was setting lower and lower.
We checked out everything growing in the greenhouse. We opened some pea pods and ate fresh, raw peas. Dad helped us pick some to take home (and we ate those for lunch the following day).
Then we went back to the house to enjoy my dad's homemade ice cream with strawberry sauce drizzled on top. It was seriously delicious.
The next afternoon (yesterday) I had the pleasant task of canning some of the abundance. I waited until naptime, when it was quiet and peaceful in the kitchen. Kitchen bliss.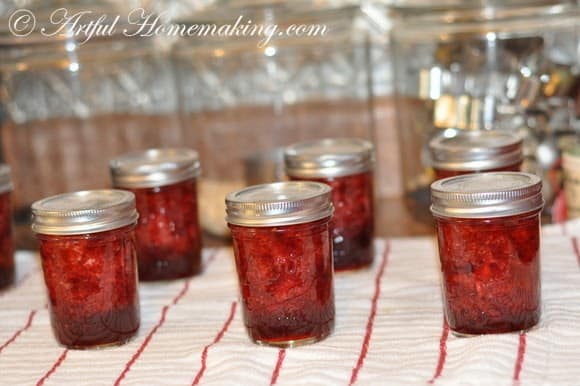 In addition to what I canned, I had some leftover that I put in the fridge to enjoy now. I'm thinking homemade bread with butter and strawberry jam for breakfast.
While I was still in the kitchen, the children brought in some strawberries from our own plants (just a few), and also some radishes from the garden. It's such a pleasure to have homegrown fruit and vegetables again.