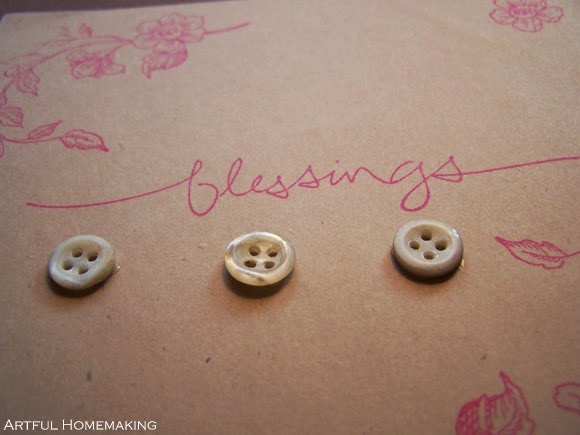 "The grateful heart that springs forth in joy is not acquired in a moment; it is the fruit of a thousand choices."
~Nancy Leigh DeMoss
As I have been reading through Nancy's book,
Choosing Gratitude,
I am being changed. God is awakening in my heart a new understanding of gratitude and a desire to give thanks in all things. It isn't an easy choice to give thanks when things are rough. And how often we forget to give thanks even when things are going well!
But when the days seem dark, making the choice to give thanks rather than give vent to negative words or attitudes can change the whole atmosphere, even bringing us into the very presence of God.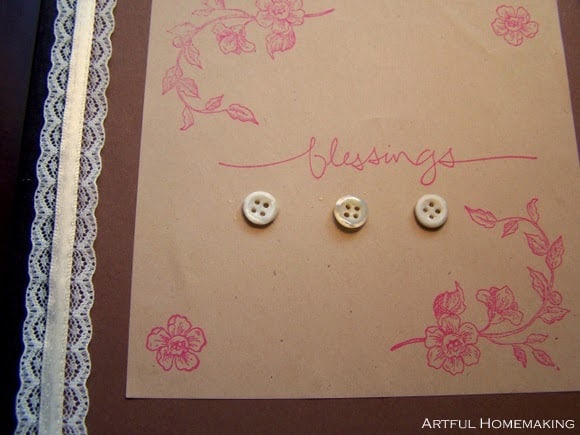 "Gratitude is a lifestyle. A hard-fought, grace-infused, biblical lifestyle."
Taking the time to create a "blessings journal," or a "gratitude notebook," has been so beneficial to me lately. Writing down the definition of gratitude, daily recalling blessings and kindnesses and gifts, copying verses that speak of thankfulness…it has all been very good. So soul-nurturing.
Every afternoon as my little one goes down for his nap and the other children find occupations that don't require my assistance (usually!), I sit down with my Bible and notebook. It is just so good! It's easy to let this kind of soul-searching get pushed aside for other activities, but it is so necessary. I have my regular Bible reading time, but this afternoon time with my "gratitude study" is really feeding me spiritually in a way I was desperately needing (even though I didn't even realize it until I started!).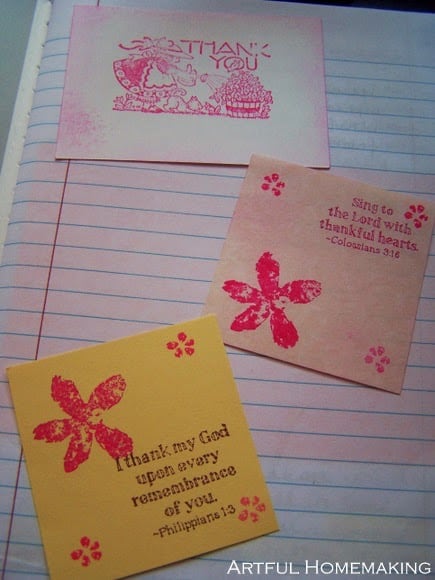 My daughter saw me making my journal and said she wished she could do that. I'm planning to help the children make a blessings journal of their own–a place where they can daily count all the blessings that come to them and remind them to be thankful to the Lord who gives every good gift.
"Could you, therefore, work miracles, you could not do more for yourself than by this thankful spirit; for it heals with a word speaking, and turns all that it touches into happiness."