The dull gray and white of winter and early spring makes me long for GREEN!  While it was still bleak outside, I decided to plant some wheat grass to add a little color to our home.  It's so simple and children love to help with this!
Growing Wheat Grass for Decoration
First, I soaked some wheat grains in water.
It's supposed to soak for 12 hours or so, but I got sick and couldn't get to it that soon, so mine soaked for more like 36 hours!  It was still fine, but if you let it soak for too long it will get moldy.  So, around 12 hours is probably best.
Then I collected some small rocks from the driveway for drainage, and made a layer of rocks in each container.
I lined this little metal pail with a cottage cheese container (cut off the top portion) so the metal wouldn't rust.
Add some potting soil on top of the layer of rock.
Add a layer of wheat.  If you don't add enough, the wheat grass will be thin and sparse, so I added a lot, and I was very happy with the result.
Then very lightly cover with a thin layer of potting soil.  Mist or water the top of the soil very well, and then wait for the wheat to sprout!
We only had a few sunny days, but I put the plants in the window each morning so they would get as much sun as possible.  I also watered them every day.
I covered these with some plastic wrap to produce a greenhouse effect, with the hope that they would sprout faster.
Sprouting Wheat Grass
And it worked!  You can just see the little sprouts beginning to come up out of the soil.
The ones I covered in plastic wrap did come up slightly faster than the uncovered ones, but it isn't necessary to cover them, as it only sped up the process by a little bit.  This picture was taken about two days after planting:
And here they are two days later:
And (below), this is just one day after the previous photo!
And two days later (below):
And then four days later (below):
As you can see, they grow very fast (mine took about 8-10 days), and it was so fun to get up each morning and see how much bigger they  had grown.
Trimming Your Wheat Grass
If you want to, you can give them a trim to make the tops even.
After trimming this one, I decided that I like them better untrimmed.  But the next morning it had grown again, and didn't even look like it had been cut!
I put this one in a basket:
These make such simple and inexpensive table settings or decorations for any room in the house.  They also work for a natural Easter basket grass!
We're still enjoying ours!
Related Posts: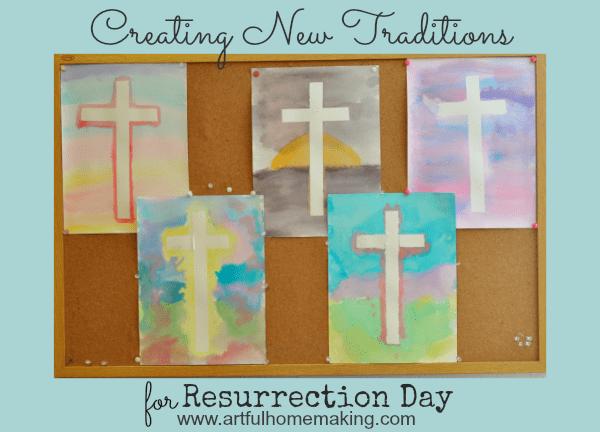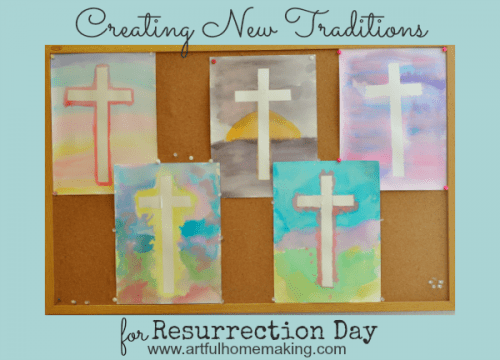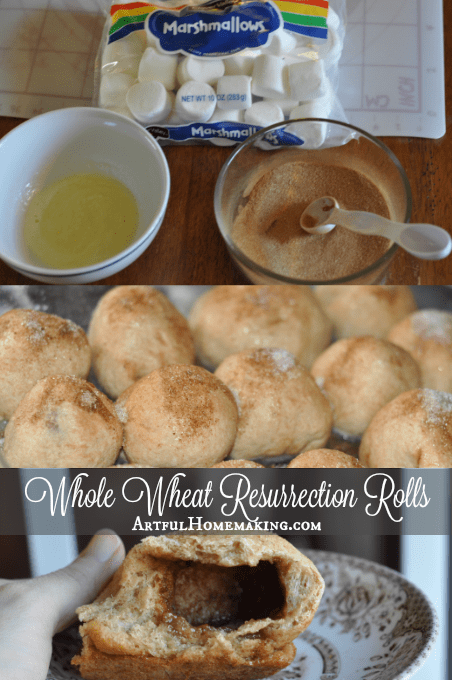 Whole Wheat Resurrection Rolls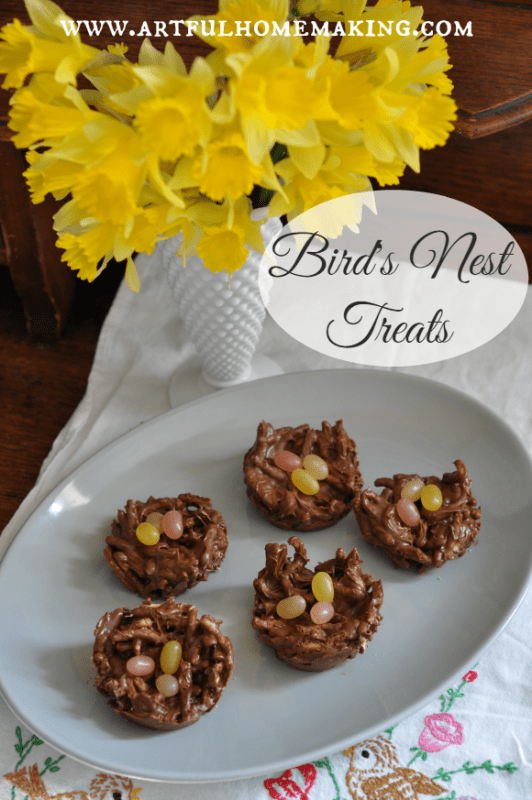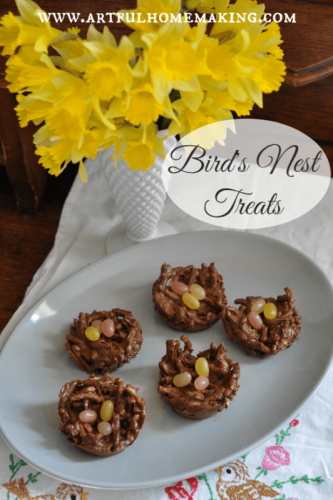 Chocolate Peanut Butter Bird's Nest Treats
Pin This Post for Later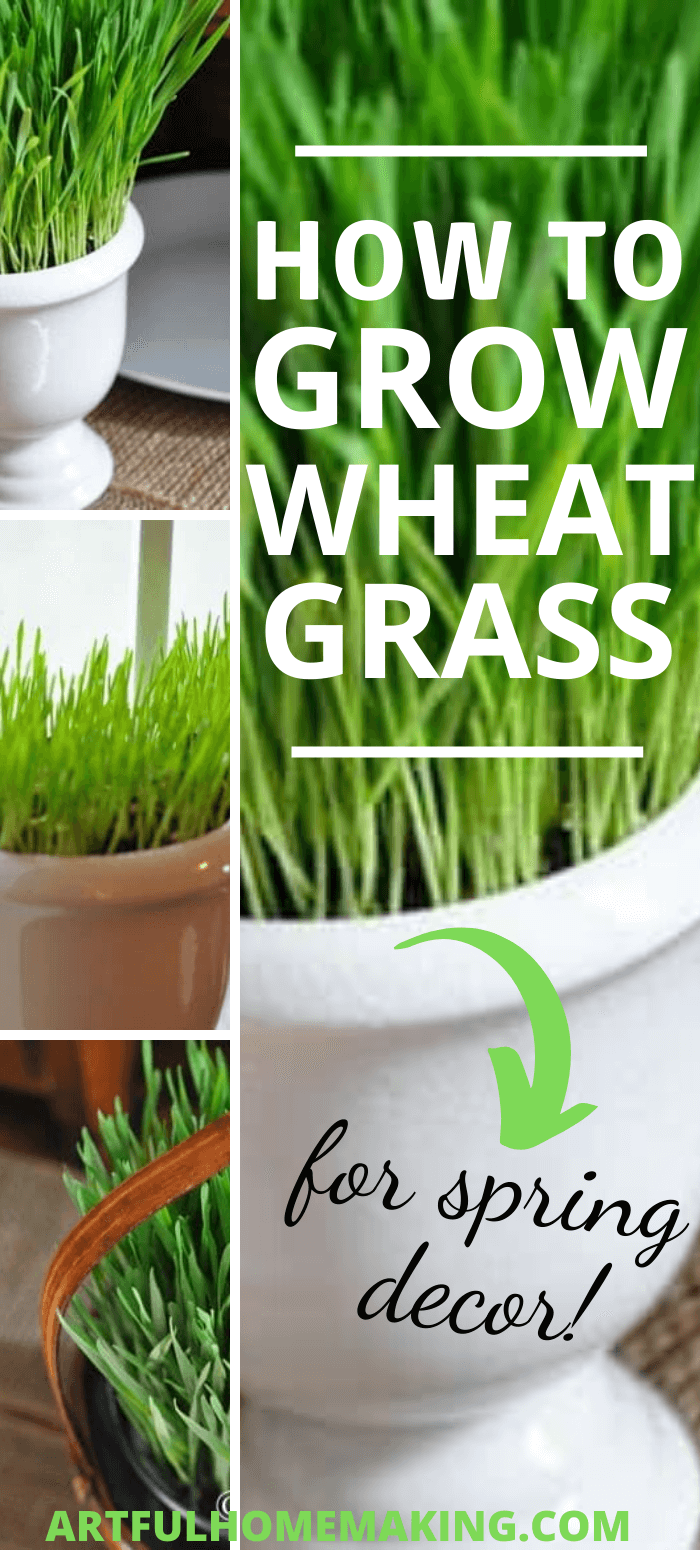 This post contains affiliate links. Read my full disclosure here. Sharing here.