One of the things we discussed was how to celebrate the resurrection of Jesus in a way that is memorable and meaningful for our children.
The other moms shared some of their Resurrection Day traditions, and it really inspired me to get going on some of the ideas I've had but haven't implemented yet!
Resurrection Day Traditions
Easter Advent Banner
I think this banner is such a neat idea, and I really think we need one! [Edited to add that we ordered one and it arrived just in time for us to use it this year! It really made the resurrection story come alive for all of us.]
In addition to the above ideas, we're also planning to go through these devotional readings during our family worship time to help us focus on the most important aspects of Jesus' life, death, and resurrection.
How are you planning to celebrate? Do you have any special traditions that you look forward to each year? I'd love to hear your ideas!
Related Posts: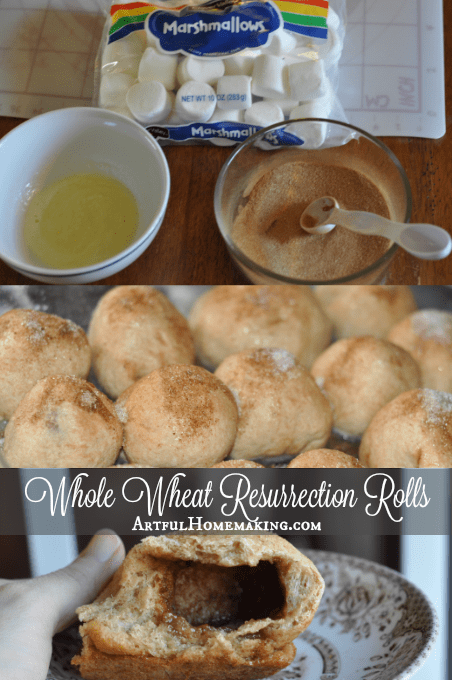 Whole Wheat Resurrection Rolls