How to pick your perfect planner so you can start getting organized!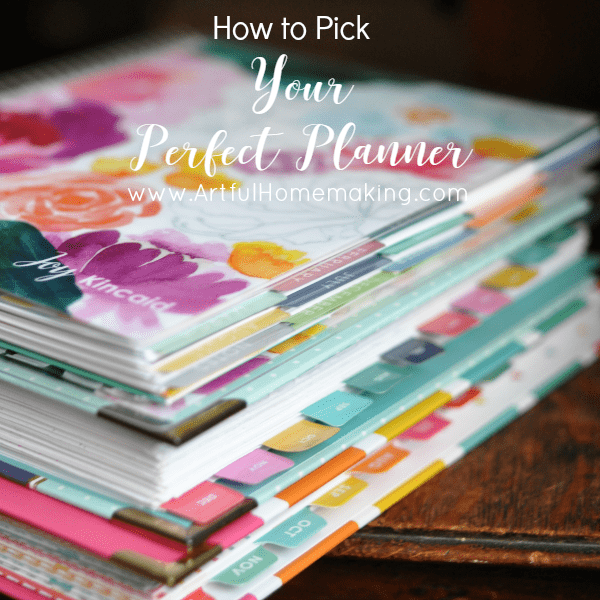 How to Pick Your Perfect Planner
Affiliate links included below. Read my disclosure here.
As a self-proclaimed planner addict, I'll be the first to admit that finding the perfect planner is no easy feat! Also, I have to acknowledge up front that probably none of the planners on the market are actually going to be "perfect."
In my own experience, I'll often find one aspect that I love about a certain planner, but then there are other things about it that aren't just right. Or, I'll use a planner for awhile and love it, but then my life changes, requiring a different type of planner.
Through the years I've tried many different types of planners. From a Franklin-Covey style that I found at Walmart, to printed pages in a 3-ring binder, to a gorgeous Erin Condren LifePlanner—I've tried many!
It all comes down to figuring out what your own personal planner needs are. Also, it helps to evaluate your personal planning style. For example, do you like to see the week at a glance, or would you prefer to have a full page per day?


Planners Listed by Type
I thought it might be helpful to compile a list of some of the most popular planners out there, and divide them up by their main features. That way, you can easily find what you're looking for.
Daily
These planners have a full page per day, except for the weekend, which shares a page. (And I only have one daily option listed here, because this is the only daily planner I'm familiar with.)
1. The Simplified Planner
This is the planner I used this year. It's so beautiful, and I have loved all the room to write out each day's tasks. You can read my more detailed review of it here.
Week-at-a-Glance
These planners have a two-page spread with the whole week listed on those two pages.
1. Homemaker's Friend Daily Planner
I used this planner for several years, and it worked well for me during the time I was using it. I loved the Bible verses and quotes, and I loved that it was so affordable.
Each week, you get a two-page weekly spread that gives you an overview of the week. This planner is a bit smaller than some planners, which makes it great for taking along in your purse. I have several reviews of this planner here on the blog, and you can find out more details at the Homemaker's Friend Daily Planner Website.
2. Bloom Planner
I haven't personally used the Bloom Daily Planner, but these planners come very highly rated.
You can check out a detailed description of the Bloom Daily Planners here.
3. The Living Well Planner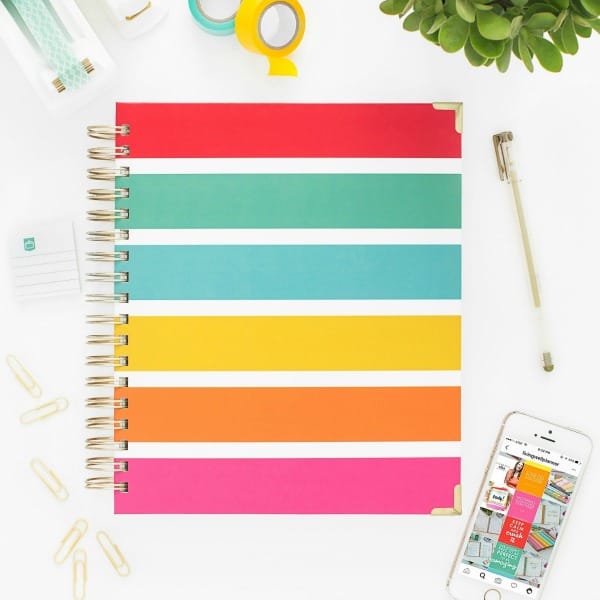 This is the planner I personally use, and it is AMAZING! It helps you set goals, break down your goals into smaller, bite-sized pieces to help you achieve them, and it also includes a monthly budget! I did a full review of it here.
Click here to learn more about the Living Well Planner.
4. The Erin Condren LifePlanner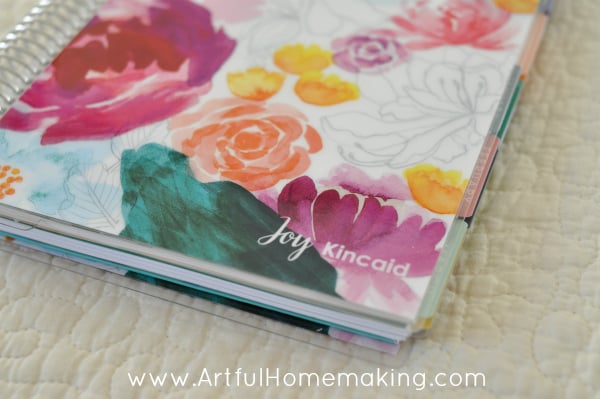 I'm a huge Erin Condren fan! Ever since I took the leap and ordered the Erin Condren Teacher Lesson Planner (which I'm using for our homeschool—you can read my review here), I've loved their products. This fall, I ordered an Erin Condren Life Planner (read my review here), and fell in love with it! Erin Condren makes beautiful planners with a variety of layout styles and options to choose from.
P.S. You can get $10 off your first Erin Condren purchase when you create a new account here!
Goal-Setting Planner
The Powersheets Intentional Goal Planner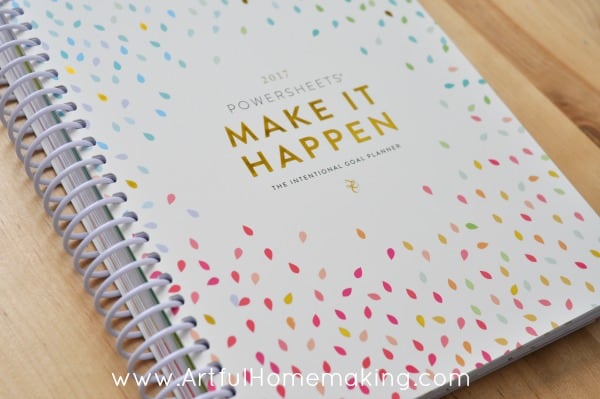 This isn't an everyday planner, but I had to include it because it's so helpful for living more intentionally. I got Lara's book and used some of her goal-setting ideas last year, but the PowerSheets sold out before I could get some! This year I didn't wait until the last minute, and I'm soooo thankful for this planner!
First of all, it's absolutely beautiful, and second, it's such a great tool for setting intentional goals. I took a little mini-retreat this past Saturday and started going through the process. It's so, so good. Check out the PowerSheets Intentional Goal Planner here.
The Planners I'm Using
Yes, I did say "planners," plural! 🙂 In fact, I'm going to be using three. (Actually, four, if you count my homeschool planner.)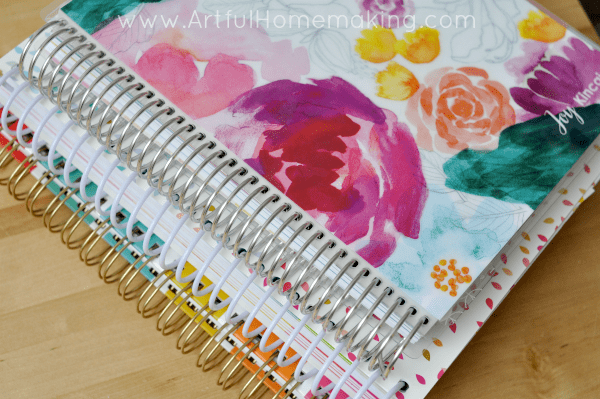 Here are my planner choices:
Everyday Daily Life Planner: The Living Well Planner
Intentional Goal Planner: The PowerSheets Planner
Blog/Business Planner: The Erin Condren Life Planner
Homeschool Planner: The Erin Condren Teacher Lesson Planner
I'm hoping 2017 will be a very well-planned year! Even if things don't go as planned (like last year), at least I'll know I tried, and I'll have a basic plan in place to hopefully get the most important things done.
I've been having fun setting up my new planners, re-visiting our family mission statement with my husband, and setting goals for the coming year.
I'd love to know, have you tried any of the planners I mentioned in this post?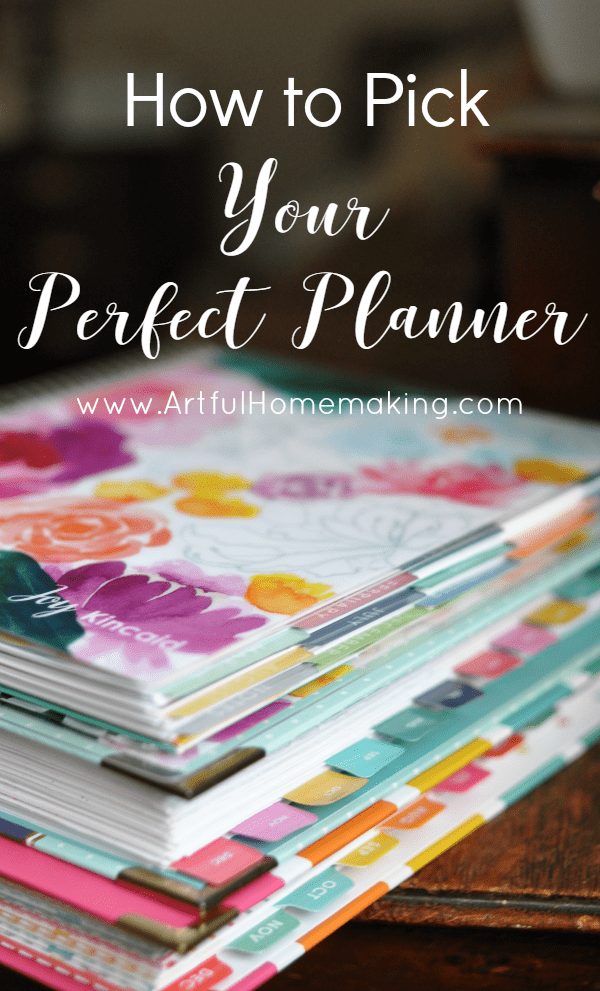 Disclosure: This post contains my affiliate/referral links. Thank you so much for your support! Read my full disclosure here. Sharing this post here.