My oldest son is a huge fan of anything computer-related, and particularly the Linux operating system. The Linux mascot is a cute penguin named Tux. We decided it would be fun to have a Linux penguin birthday party!
Linux Penguin Birthday Party
Since we were basing the party around a black and white penguin mascot, the party colors were easy to figure out. 🙂
I spent quite a bit of time looking for just the right penguin cake pan, but none of them looked right. Then I considered using frosting to create a penguin on a sheet cake. But that seemed too complicated.
So, I finally decided on a simple round cake (we used devil's food for the cake and topped it with white frosting). It was delicious!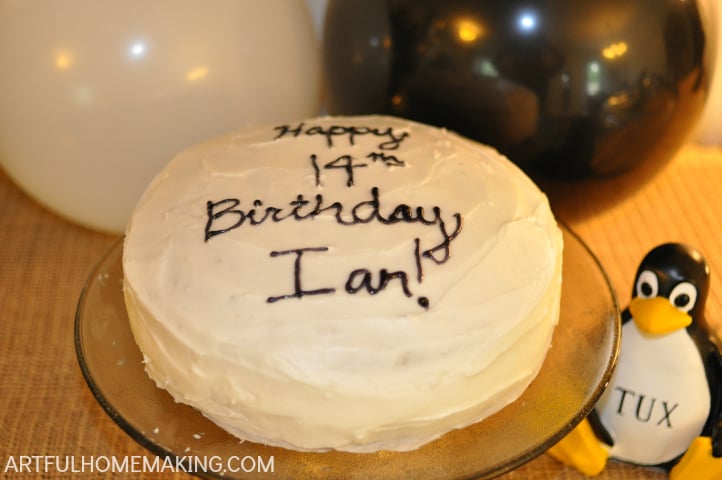 I originally planned to add this Tux figure to the top of the cake, but we decided it looked better without. He ended up being a party decoration and then a gift for my son (who was thrilled with it!).
If I had known I wouldn't be adding the penguin to the top of the cake, I would have made more of an effort with the decorating. But I was short on time, so I just used some decorating gel to write a simple message.
I used this chalkboard flag banner and black and white balloons to decorate the kitchen.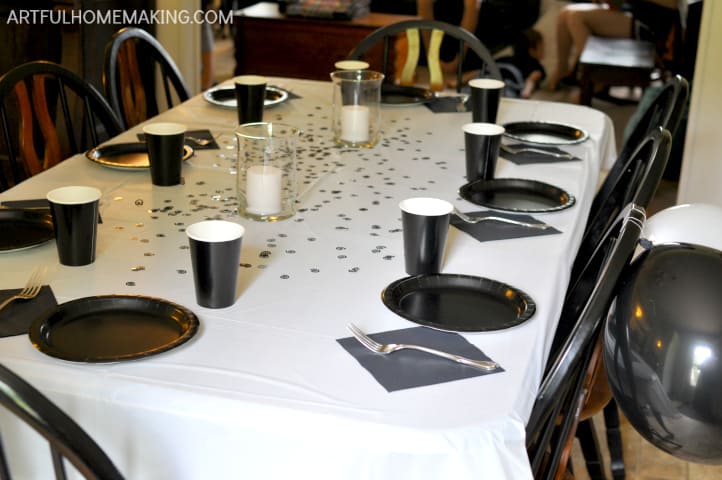 We decorated the table with a simple white tablecloth, black plates, cups, and napkins, and black swirl confetti. Somehow this confetti reminds me of computer parts or something. 🙂
Midway through the party, some of the kids discovered that the confetti was capable of sticking to the candle holders.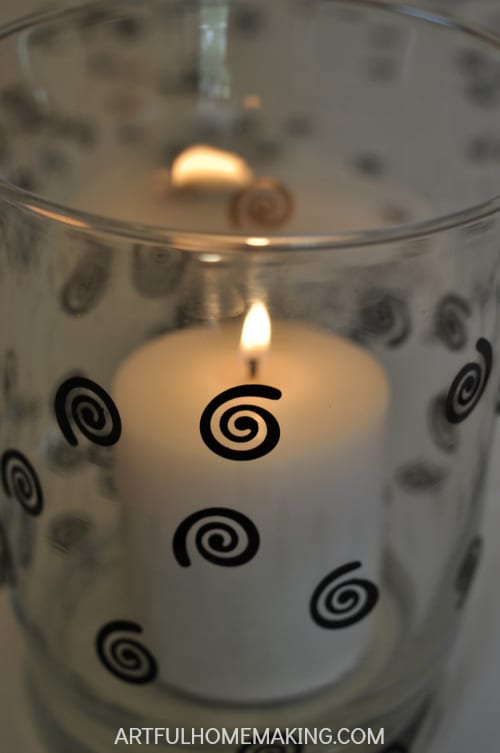 These Black Olive Penguins Were a Hit
We made these adorable black olive penguins as part of the meal (which was simply pizza and a vegetable tray). Aren't they so cute? In addition to being cute, we thought they were yummy!
The extremely plain cake looked way better with candles. I chose black and white candles to go with the black and white theme.
All in all, it was a simple party, but we thought it turned out great for the minimal effort it required!
This post contains affiliate links. Read my full disclosure. Sharing here.