Motherhood is life-changing. Once you become a mother, you'll never be the same.
My children have changed me in ways nothing else could. The resources on this page are here to encourage you in your role as a mom!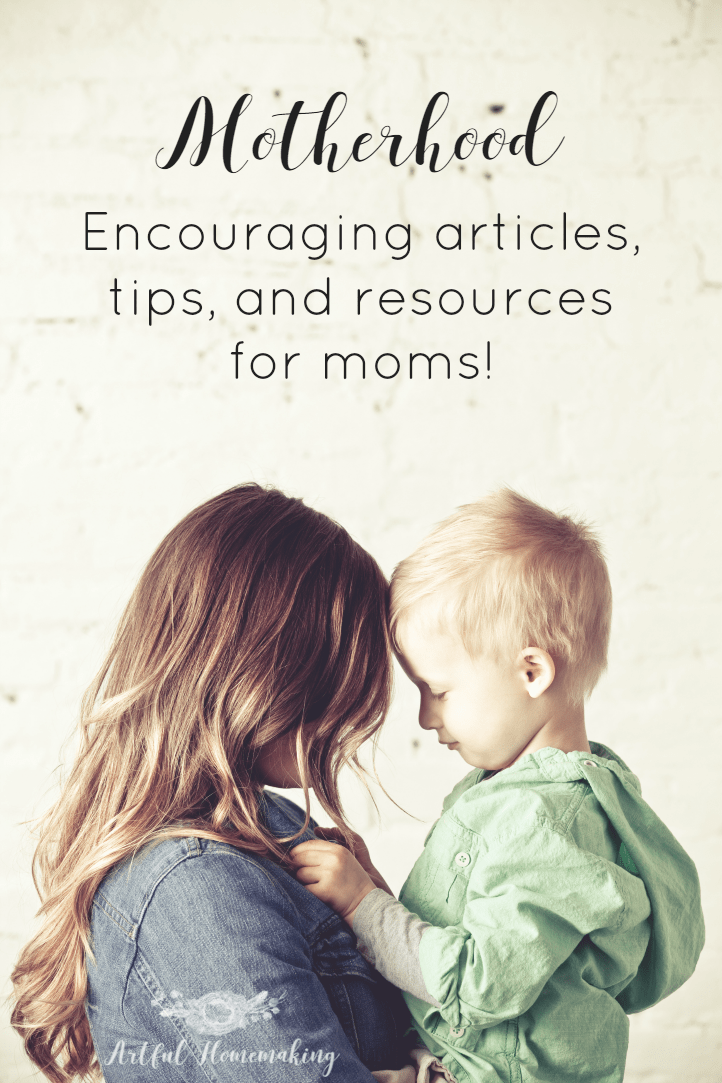 Motherhood
No matter how old your children are, or how many you have, most likely you've been challenged, changed, and blessed in ways you never could have imagined.
Becoming a mom has been a dream come true for me, but sometimes I get discouraged. I hope the resources on this page will help and encourage you on your mothering journey!
Articles on Motherhood
10 Things I Love About Motherhood (+ a free printable)
What Elisabeth Elliot Taught Me About Motherhood
Mothering Wisdom Learned the Hard Way
How to Thrive as a Homeschool Mom Even if You're an Introvert
Find all the rest of my posts about motherhood here.
Favorite Resources for Moms
Affiliate links are included for your convenience. Read my full disclosure policy.
These are my all-time favorite books for moms!
Find more encouragement for moms on my Pinterest board:
This page includes affiliate links. Read my full disclosure policy.