Before becoming a mother, I had never even heard of Hyperemesis Gravidarum. Is that really a thing? Yes, it really is, and I suffered with it during each of my five pregnancies. Here's my morning sickness story.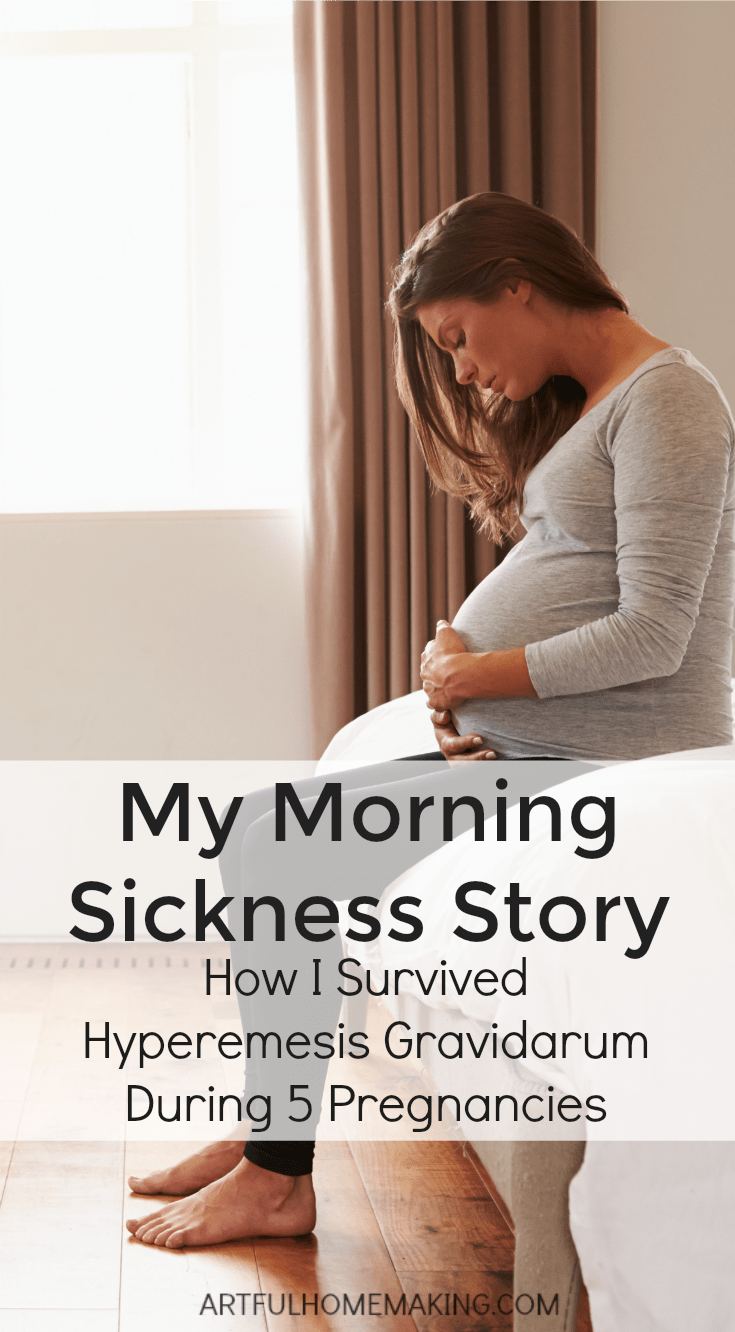 Why is Everyone Pregnant But Me?
As soon as we got married, I couldn't wait to have a baby. I spent my lunch breaks at work devouring pregnancy and parenting books.
I dreamed of the day when I would hold my very own child in my arms.
Weeks went by, then months. And still I wasn't pregnant, despite the fact that we were actively trying.
Whenever I would see other pregnant mothers, I felt a stab of jealousy in my heart. I pleaded with God to let me be pregnant NOW!
I can still remember the day when I rushed home from work and took yet another pregnancy test, praying that this time I would see that pink line develop in the little test result window.
As I waited breathlessly, I saw the second pink line appear.
I couldn't believe it! After ten months of trying to conceive, I was finally pregnant!
I dropped down onto the floor, crying and praising God for this wonderful miracle!
When my husband came home I showed him the test and we cried together and prayed and then took the test over to my parents' house to share our excitement with them.
From Anticipation to Despair
That was one of the happiest days of my life.
But the happiness was short-lived.
It wasn't long before the morning sickness hit. And it was worse than anything I could have imagined at the time.
It was the weekend of Thanksgiving, and we were anticipating spending time with our families. But as the day dawned, I knew I wasn't going anywhere.
It started off with overwhelming nausea, which quickly progressed to uncontrollable vomiting. No matter what we tried, I couldn't keep any food or water down.
We ended up calling the on-call physician at my OB/GYN's office. My husband called the office for me because I was just lying there crying and feeling miserable. The doctor on-call insisted on talking to me personally. I cried through the whole conversation, and ended up running to the bathroom as soon as we hung up.
Since I couldn't keep anything down or take anything by mouth, the doctor prescribed anti-nausea suppositories. I couldn't believe I was actually going to use those things, but I was desperate.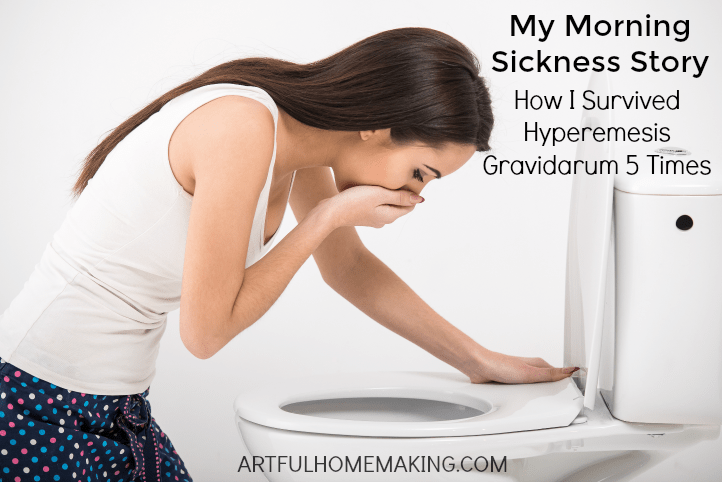 Morning Sickness
I can't imagine why it's called "morning sickness." I always felt the worst at night, but it was really all-day and all-night sickness.
Non-stop overwhelming nausea and uncontrollable vomiting.
Life seemed to come to a screeching halt for me.
I had planned to work up until my due date, but that was impossible now. I had to quit my job, and there went half of our income and my health insurance.
I spent my days lying in bed, sleeping, crying, trying to eat whatever food would stay down (mostly just popsicles), and watching videos my husband would pick up from the library (reading made the nausea worse).
Most of the time I was just miserable.
I constantly worried about my very-wanted and very-loved baby. How could she survive all of the drugs I was taking? How could she live if I couldn't eat or drink?
I had nightmares about giving birth to a baby deformed by the anti-nausea drugs I was taking. I never took the full dosage I was allowed because I was so worried about my baby. And I couldn't live with myself if my baby was harmed because of something I did (even though we would both have died without the anti-nausea drugs).
You Can't Imagine How Miserable It Is
You really can't believe how terrible Hyperemesis Gravidarum is unless you've gone through it yourself.
But let me try to give you a picture of the level of suffering.
Imagine you have a stomach virus or maybe food poisoning.  But instead of lasting 24-48 hours, it lasts for 5-9 months.
Just imagine that. Imagine you have food poisoning with nausea and vomiting for not just a few days, but months! Don't you think that would be miserable?
Instead of deciding to avoid food for the duration of your illness, you are forced to eat (and very frequently) for the health of your baby. And you're so hungry and so thirsty, but you can't eat and can't drink.
That is as close as I can get to helping someone understand  what severe morning sickness is like.
And keep in mind that the anti-nausea medication really just took the edge off—sometimes. It didn't eliminate the nausea or vomiting entirely. It seemed like nothing we tried would completely eliminate it.
No One Understands What I'm Going Through
That was the main thing I felt during my months with morning sickness. No one understood what I was going through.
One lady from church (who called to check in on me) even went so far as to tell me "I just can't understand why you would be so sick!" I felt like saying, "Believe me, lady, I can't understand it either, but just because we don't understand it doesn't mean I'm not feeling it!"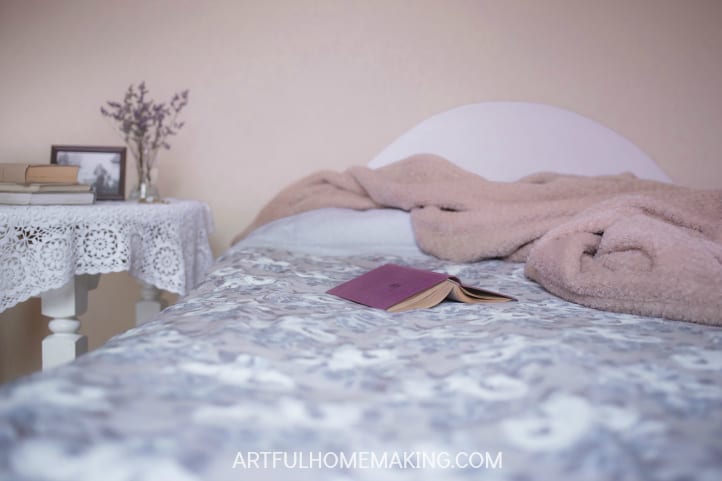 Please Keep Your Advice to Yourself
Everyone wanted to give me advice.
The most-popular piece of advice was to eat crackers. That was everyone's favorite. "Be sure to eat a small snack like crackers before you get out of bed in the morning, so your blood sugar doesn't get too low."
The books I read on morning sickness also suggested eating crackers first thing in the morning (I can't tell you how many times I heard that one!), getting exercise, drinking fresh juices, eating whole foods, lots of protein, etc.
None of this advice was helpful. At. All.
I was vomiting so many times a day and night that I lost count!  I was so weak that I could barely stand up to walk to the bathroom.
I started the pregnancy at around 107 pounds, and I was now down to 97 pounds just a few weeks into the pregnancy.  I was seriously ill.
Crackers weren't going to help.
The Diagnosis
No one I talked to had ever heard of such a thing. Probably the reason no one had heard of this is because the estimated number of pregnant women afflicted with hyperemesis ranges from 0.3% to 2.0%. I seem to be among the blessed few.
Since no one I knew had experienced HG, I felt alone and like there must be something wrong with me.  Was it something in my diet? I knew so many mothers who were not very concerned with eating what I would consider healthy food, and yet they felt great while they were pregnant.  I had been eating a whole foods diet for years, and here I was, very sick.
Depression
I had a hard time not feeling despair.
I couldn't go anywhere or do much of anything.  My whole life consisted of nausea, vomiting, suppositories, and weak muscles from being in bed most of the time.
I felt alone. I wondered if this would ever end, and if it did, would it end happily? I wasn't sure.
I was thankful for my Certified Nurse Midwife who could bring IV's to my home if I needed them, and who could also have her backup physician write prescriptions for anti-nausea medications.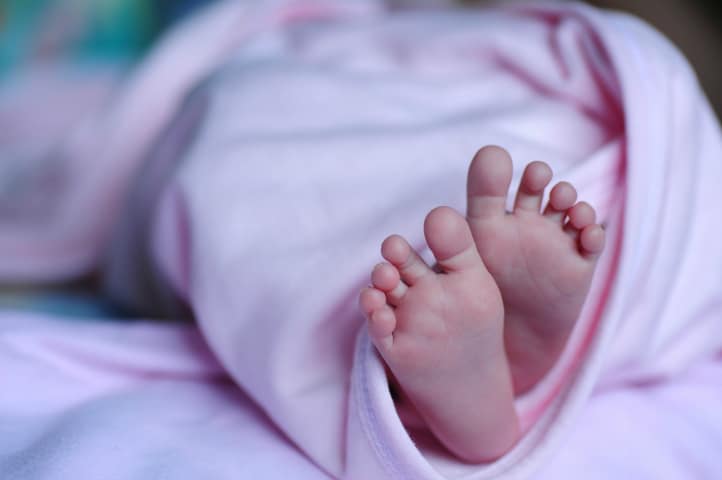 I Decided to Do it Again
Despite the many months of misery, I went on to give birth to a beautiful, healthy baby at home.
Despite the misery, I couldn't wait to have another baby.
I thought for sure that I couldn't be as sick the next time. Surely my second pregnancy would be better.
But it was worse. Because this time, I also had my 15-month-old to take care of, in the midst of the morning sickness.
It was so incredibly hard. I would drag myself out of bed in the morning (groggy from the anti-nausea medication), get my daughter up and dressed, take her downstairs and put her in the highchair with a granola bar and milk for breakfast, and I would lie on the couch next to her while we watched a video.
Greater Trials
During this pregnancy I also began to have migraines for the first time in my life.
What made this pregnancy seem almost harder than the first was trying to care for the baby I already had, and trying to be a cheerful mommy even though I felt so bad.
Even though this was hard, my toddler gave me hope that this new baby in the womb would also survive despite my sickness. I was so thankful when I gave birth to my very chubby and healthy second baby (my second home birth).
Doing it Again
I really wanted another baby. But now I knew that I was prone to severe morning sickness, so I had realistic expectations.
But this time, I was going to be prepared. Before getting pregnant, I decided to do a whole body, liver, and colon cleanse to see if that might help. I had been researching the subject of morning sickness, and this was supposed to help.
I also started taking milk thistle for liver support, before conception.
After finding out that I was expecting, I continued taking the milk thistle and also added several other natural supplements that had been recommended to me.
Unfortunately, none of these things had any noticeable effect on my morning sickness. I was still miserable, and this time I had a 24-month old and a 12-month-old to take care of.
Oh, it was so incredibly hard! However, I went on to give birth to a very healthy 9 pound baby boy.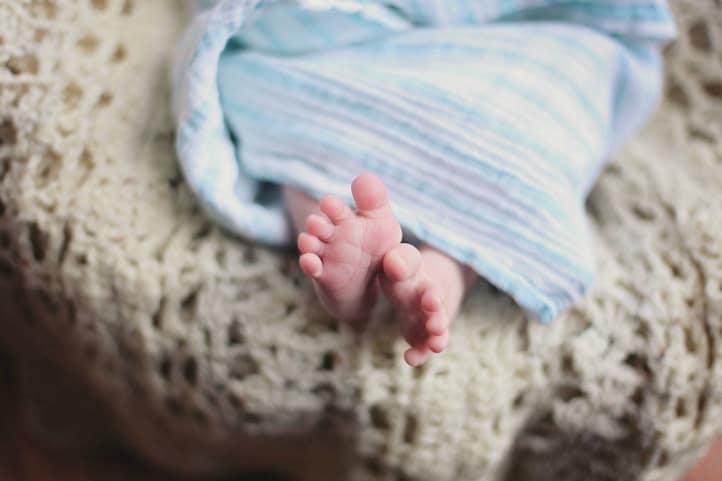 And Again
My fourth pregnancy was the same as the others (miserable), except I now had three small children (5, 3 and 18 months) to take care of.
Also, my husband had been laid off, and we were trying to sell our house and find a rental house in a town four hours away.  I think this was one of the hardest times.
I had many migraines and the nausea never went away until after the birth.  But thankfully, I gave birth to another healthy baby girl at home!
Longing for Another Baby
Despite the misery of my previous pregnancies, I found myself longing for another baby.
I (again) hoped things might be different this time.
I had learned even more about health, and I hoped my newfound knowledge might have a positive impact on the morning sickness situation.
We had begun to eat a Nourishing Traditions type of diet.  I drank Beet Kvass, Kombucha (which some have reported is supposed to help with preventing morning sickness), raw milk, ate fermented vegetables, soaked grains, made yogurt, etc.
We were also taking coconut oil, cod liver oil, butter oil, and doing many other "nourishing food" practices.
But none of it worked. I was still just as sick as I had been before.
But again, despite the misery, my sweet baby boy was worth it! He was my biggest baby yet, at 9 lbs, 6 ounces.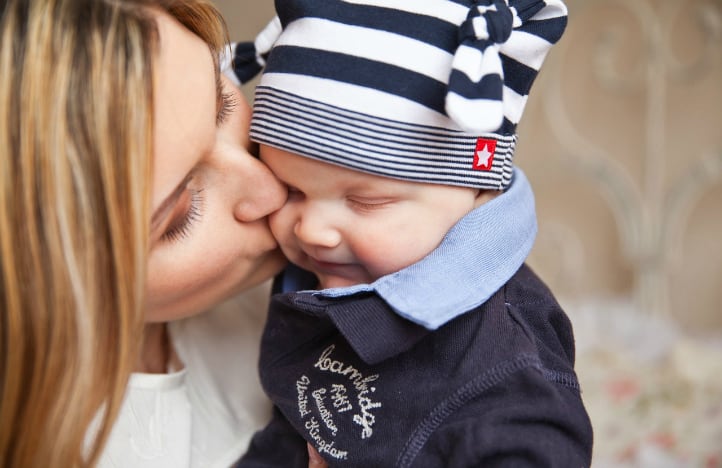 My Children Were Worth it All
After five miserable pregnancies, I finally stopped researching morning sickness. I've come to believe that no matter what I do, I will still have severe, debilitating morning sickness with any pregnancy.
Everything I tried was a dead end.
There isn't a diet or any kind of "cure," for me. (Unless it would be a miraculous healing from God, which I and others prayed for many times.)
Even though I've spent around two years of my life with morning sickness (with all five pregnancies combined), my children were definitely worth it all.
Each one of them is a huge blessing in my life, and I count it a privilege to be their mother.
I Understand What You're Going Through
One thing that I've gained from being sick during my pregnancies is a heart of compassion and empathy for those mothers who suffer with severe morning sickness or any kind of sickness during pregnancy.
I would have never believed it was possible to be this sick just because you're pregnant if I hadn't experienced it myself!  Your whole life kind of comes to a stand-still, and the whole family suffers when Mommy is so sick for so long.
This verse in Isaiah (40:11) has long been one of my favorite pregnancy verses:
He will feed His flock like a shepherd; He will gather the lambs with His arm, and carry them in His bosom, and gently lead those who are with young.
Related Posts: