One of my earliest mentors in Christian womanhood and motherhood was Elisabeth Elliot. Here's what Elisabeth Elliot taught me about motherhood.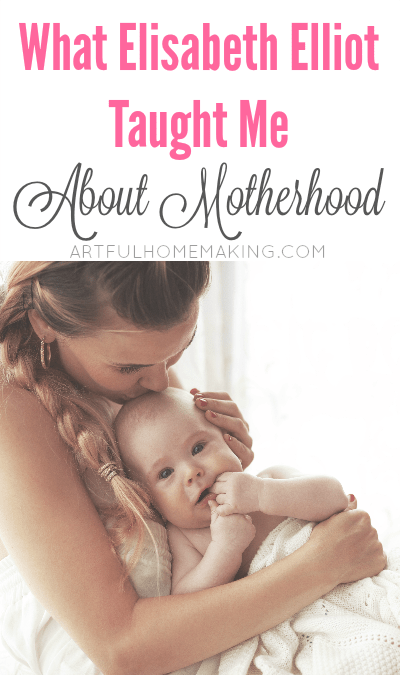 One of the first books I ever read by Elisabeth Elliot was The Shaping of a Christian Family. In this book, she shares memories from her own growing up years. She was one of six children, and her parents were devout Christians.
I recently revisited this favorite book, and I thought I would share with you some of the mothering insights I gleaned from reading through it this time around.
What Elisabeth Elliot Taught Me About Motherhood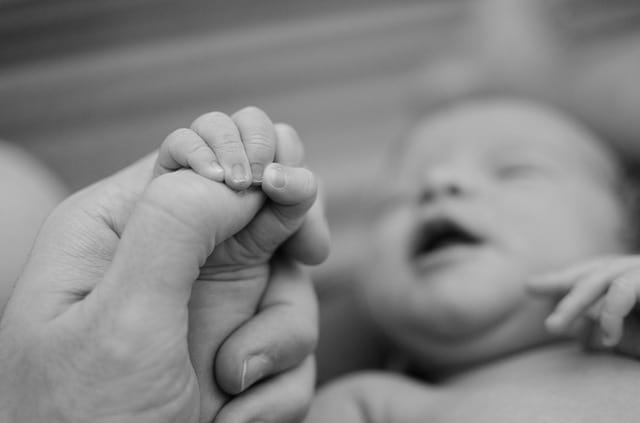 1. A mother is a life-bearer.
"A mother is a chalice, the vessel without which no human being has ever been born. She is created to be a life-bearer, cooperating with her husband and with God in the making of a child. What a solemn responsibility. What an unspeakable privilege—a vessel divinely prepared for the Master's use."
It's such a beautiful blessing and privilege it is to bring new life into the world!

2. Children are a blessing.
Of course we know this if we're familiar with the Bible (Psalm 127), but we can never be reminded too much of the truths from God's Word.
"Children, the Bible says, are a gift, a blessing, a heritage from the Lord, 'the fruit of the womb a reward. Like arrows in the hand of a warrior are the sons of one's youth. Happy is the man who has his quiver full of them!' (Psalm 127:3-5) Mother and Daddy believed that and believed He would give them just what He wanted them to have, which is always the best.
3. Motherhood is the noblest career.
Motherhood truly is the greatest career. However, sometimes in the midst of our mundane, ordinary days, it's easy to forget how important our calling really is.
"There is no nobler career than that of motherhood at its best. There are no possibilities greater, and in no other sphere does failure bring more serious penalties. With what diligence then should she prepare herself for such a task. If the mechanic who is to work with 'things' must study at technical school, if the doctor into whose skilled hands will be entrusted human lives, must go through medical school…how much more should the mother who is fashioning the souls of the men and women of tomorrow, learn at the highest of all schools and from the Master-Sculptor Himself, God." ~Anonymous
4. The process of shaping the child shapes the mother.
"The process of shaping the child…shapes also the mother herself. Reverence for her sacred burden calls her to all that is pure and good, that she may teach primarily by her own humble, daily example."
I have found this to be true in my own seventeen years of motherhood.
Whenever I am discouraged and tempted to give up and give in to sin, the knowledge that my children are watching me and that I am an example to them reigns me in and brings me back to where I need to be.
Motherhood is definitely a sanctifying process and I still fall short of where I want to be. I need grace every day!
5. Use a gentle, loving voice when speaking to your children.
"There are different ways of issuing commands. A calm, matter-of-fact, and loving manner is much more likely than a stern and imperious one to inspire willingness to obey."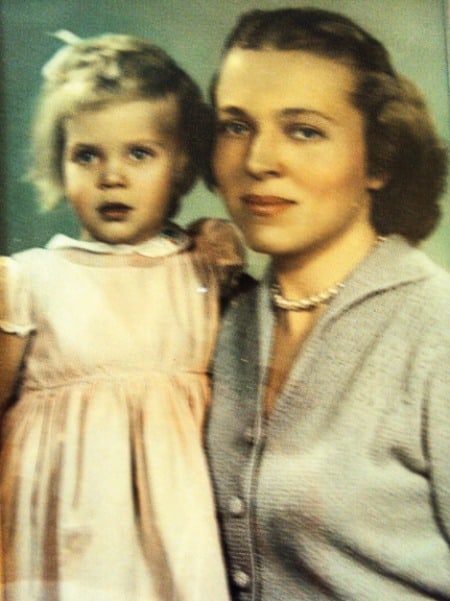 6. Hug your children. Often.
"Parents, expressing love for their children by physical warmth and tenderness, greatly contribute to their children's later comprehension of Refuge, Strength, and Helper as attributes of God."
I love hugging. So it comes naturally to me to want to hug my children often.
Elisabeth said her parents had a more difficult time showing physical affection because of their more formal upbringing, but, with the help of God they were able to show sufficient physical affection that all of their children knew and felt how much they were loved.
I also think it's important to continue the hugs and back rubs (or however your family is comfortable showing love) on into the teen years. My teens love getting a hug from Mom! I can tell it makes them feel loved.
7. Pray for your children.
"There is no higher height to which humanity can attain than that occupied by a converted, heaven-inspired, praying mother." ~Anonymous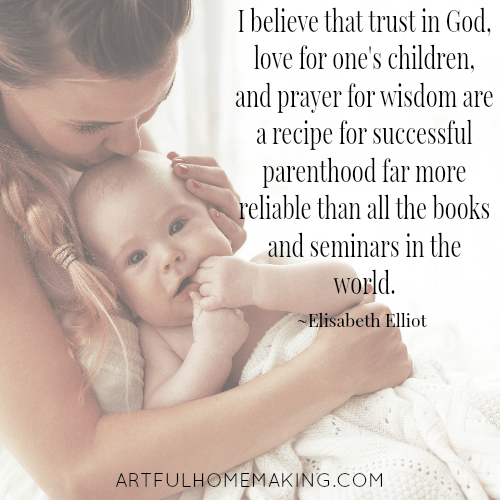 "I believe that trust in God, love for one's children, and prayer for wisdom are a recipe for successful parenthood far more reliable than all the books and seminars in the world."
8. Love is the most important thing.
"Nothing trains and teaches so powerfully as love. Love attracts, it does not coerce. If the aim of the parents is to teach their children to love God they must show their love for Him by loving each other and loving the children. "
Oh, this is so true. I know I respond much better when someone speaks to me or treats me with love rather than harshness or selfishness.
Whenever I come to my children with words of encouragement and praise, their faces light up and they delight to be with me. Love definitely attracts!
"God is love. Whoever lives in love lives in God, and God in him." ~1 John 4:16
A Renewed Vision for Motherhood
Rereading The Shaping of a Christian Family has been like a breath of fresh air for me. I think in our modern age that we're in danger of becoming lukewarm and confused about what the Bible really teaches on so many topics.
Going back to one of the books I learned from in my early years of marriage (from one of my favorite Titus 2 teachers) encouraged me greatly. I'm thinking about sharing it with my oldest daughter next.
More Wisdom From Elisabeth Elliot
Elisabeth Elliot Quotes to Encourage Your Heart
This post contains my affiliate link.