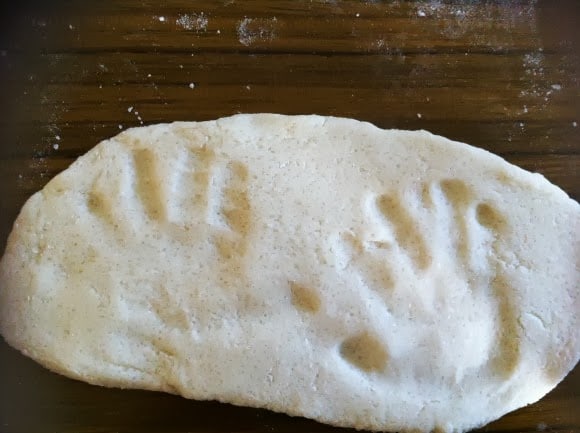 ::This recipe was requested by a reader, so here it is!::  
Kids love playing with playdough. It's a fun and creative way for young children to make shapes and objects while also learning valuable fine motor skills.
This homemade playdough recipe is easy to make. Have your kids help make it!
3 cups white flour
1 1/2 cups salt
1 tablespoon cream of tartar
3 cups water
2 tablespoons oil
food coloring, optional
Mix all the ingredients in a saucepan.  Cook over medium heat and stir constantly for about 3 to 5 minutes.  It will look runny and begin to form into a ball as you cook and stir it.  (Even if it looks too watery, just keep stirring and cooking it.)
After it forms into a ball in the center of the pot and you can no longer stir it (it will get very thick), remove the pan from the heat.
Remove the dough from the pan and knead it well.  You may need to add some flour to get it just the right consistency (but don't add too much or it won't be as soft and pliable).  I find if I cook it long enough it doesn't need any additional flour.
Cool and store in an airtight container.  I usually divide the dough into four parts (one for each of the younger children) and store each child's dough in a resealable plastic bag.  Then I store all of their bags in a larger plastic container with a lid.  This keeps for a long time (months) if you keep it in an airtight container (in some locations, it may last longer if kept in the refrigerator).
If you'd like to make a smaller amount of dough (or make multiple colors), I use these amounts:
1 cup white flour
1/2 cup salt
1 tablespoon cream of tartar
1 cup water
1 tablespoon oil
food coloring, optional
**~**For extra-special playdough, add glitter and/or essential oil for scent!**~**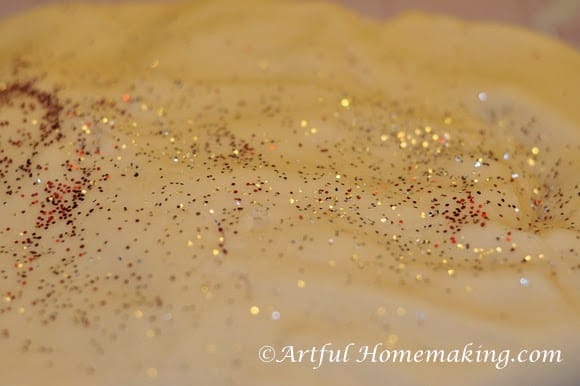 RELATED POSTS: