Sugar-free sparkling strawberry lemonade is a refreshing drink on a hot summer day! Read on to see how to make it and discover the health benefits.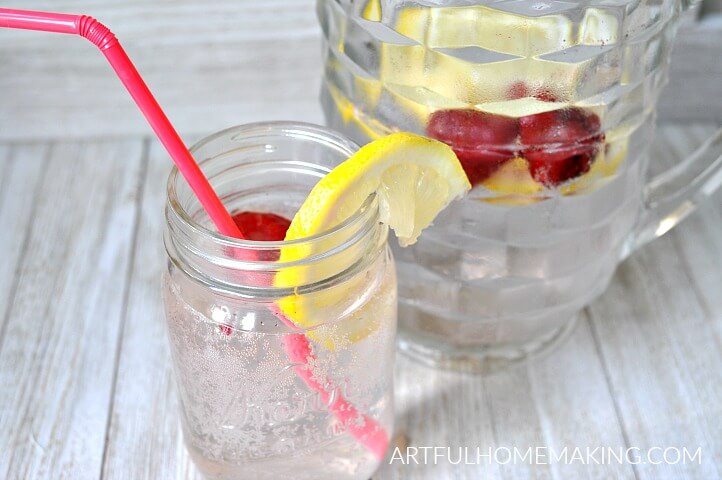 If you enjoy the taste of lemonade but would like to avoid the sugar and/or food coloring found in many lemonade drinks, then give this sugar-free sparkling strawberry lemonade a try!
Many people are looking for drink recipes compatible with Trim Healthy Mama, paleo or ketogenic diets.  This recipe may fit the bill for any of those diets unless you are avoiding even small amounts of fruit.
My husband came up with this recipe recently, and I decided to share it because it's just so good!
You can use any type of unflavored carbonated water for this recipe (sparkling water, club soda, soda water, or seltzer water), but we prefer to make our own sparkling water with this.
This is the stevia extra powder we used. It comes with a scoop, so in the place where the scoop is mentioned, that's the scoop we're using.
These stevia-sweetened flavor drops can also be added to the recipe for added flavor (the strawberry kiwi flavor is amazing!).
Sugar-Free Sparkling Strawberry Lemonade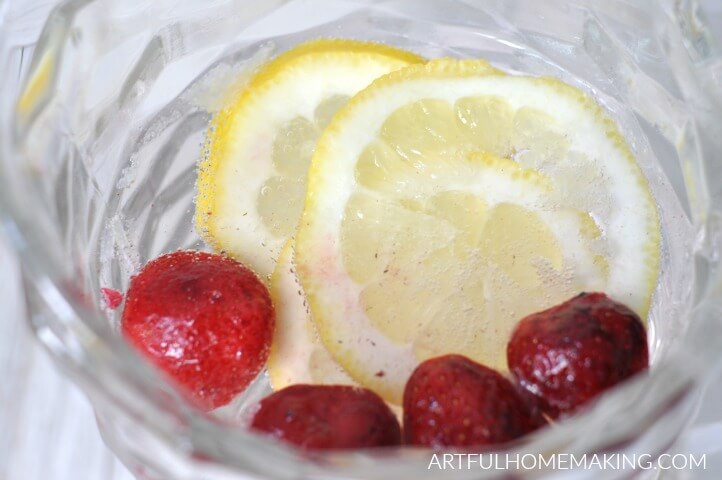 Affiliate links included below. Read my disclosure here.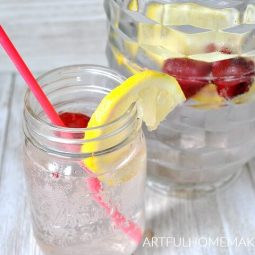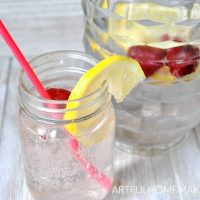 Print Recipe
Sugar-Free Sparkling Strawberry Lemonade
Ingredients
2

liters

carbonated water

5

scoops stevia extract powder

4

slices

fresh lemon

5

frozen strawberries
Instructions
You can use any type of unflavored carbonated water (sparkling water, club soda, soda water, or seltzer water), but I prefer to make my own sparkling water with a Soda Stream.

Pour the carbonated water into a pitcher. Add five scoops of stevia extra powder one scoop at a time (we use the scoop that comes with the stevia container).

Be sure not to add all the stevia extract at once as the natural chemical reaction that occurs between the powder and the carbonated water will create quite a bit of bubbly foam! Stir the powder into the water to mix well.

You can also add some stevia-sweetened flavored stevia drops (linked in the post) for additional flavor.

Add the lemon slices and the strawberries, then gently stir. Add ice if desired.
How to Make Carbonated Water
Carbonated water can be a refreshing sugar-free alternative to sugary soft drinks.
Our family enjoys carbonated drinks, and we recently got a good deal on a Soda Stream.  Making our own carbonated water costs less per ounce than store-bought carbonated drinks, plus we are avoiding all the chemicals that can be found in canned beverages.
We usually add natural flavor drops to make tasty homemade flavored sparkling drinks.
Benefits of Carbonated Water
In addition to being delicious, carbonated water comes with some surprising health benefits. (The following isn't medical advice, it's just notes from my own reading online. See my disclaimer here.)
Drinking carbonated water can help you stay hydrated. It has also been demonstrated in studies to have health benefit such as improving swallowing ability in adults, particularly when the beverage is cold.
Drinking sparkling water may also help with digestive problems such as constipation and gallbladder emptying.
Carbon dioxide (CO2), the gas that causes bubbles in sparking water, is really important in human health.
Carbon dioxide levels in the body may improve oxygenation by signaling your cells to absorb more oxygen.
Consuming carbon dioxide in a carbonated beverage may actually lead to better oxygen uptake in your body.
Many health experts are coming to see that maintaining a body pH on the alkaline side rather than the acidic side is key to fighting off diseases and inflammation.
You can even add a sprinkle of common household baking soda (sodium bicarbonate) to sparkling water to add the nutritional powerhouse of bicarbonate to your diet.
Supplies Used for This Recipe:
I hope you enjoy this refreshing recipe!  Comment below if you try it, and let me know what you think!
Pin This Post for Later: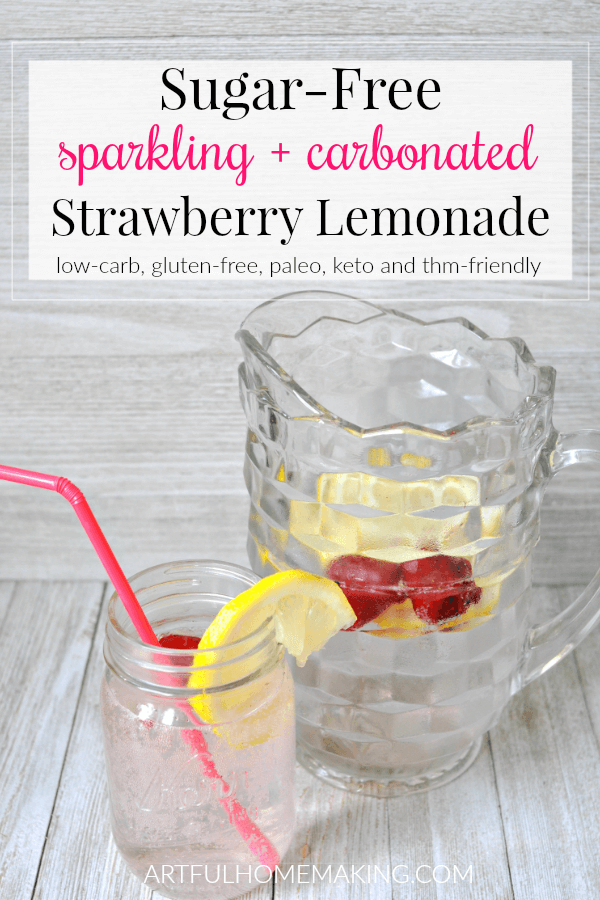 Related Post: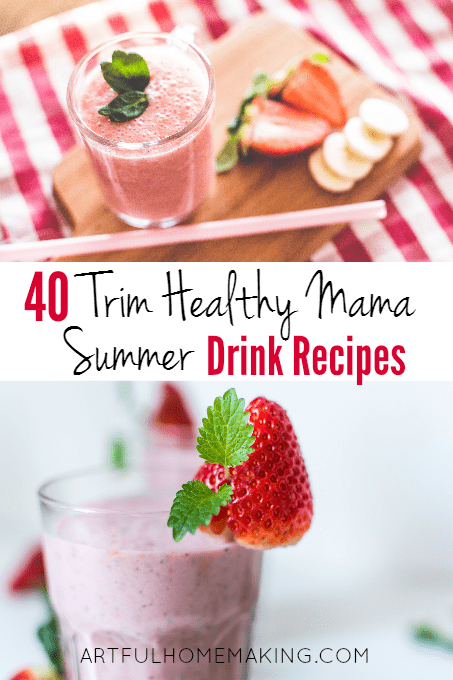 Disclosure: This post contains affiliate links. Read my full disclosure here. Sharing here.