September is "Apple Month" at our house. We read books about them, do apple crafts, and create delicious things in the kitchen with them.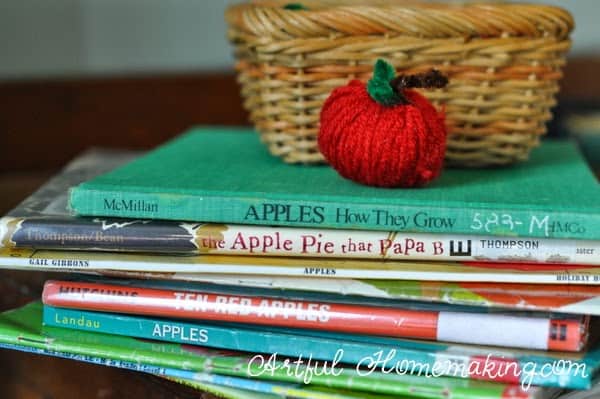 Every year we try to check out a few new books from the library, but we also have a little stack of our own books that we read every year. Some of our favorites are:
This is a very easy craft that I came up with this year. We traced apple shapes (found online) onto cardstock, cut little squares of tissue paper (red, green, and brown), crumpled them slightly, dipped them in glue, and filled the shapes with the tissue paper squares. All five children loved this!
There are so many wonderful things to cook up in the kitchen with apples. We almost always make apple crisp, apple pies (
last year we made rustic apple pies
), and baked apples. This is a great time to get your kids in the kitchen and teach some baking skills!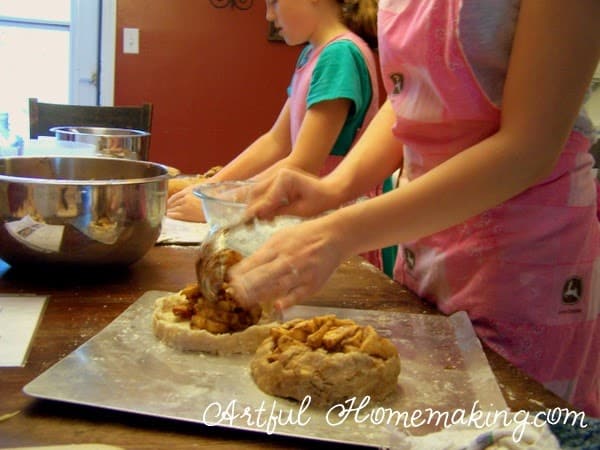 Here's a recipe for
Caramel Apples
. We made ours a bit healthier with coconut oil and organic whole cane sugar.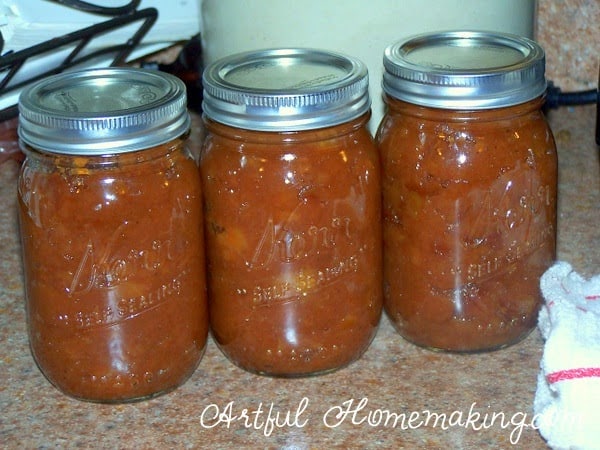 And we're all looking forward to making
applesauce
and apple butter again. Last year we made
Oven Apple Butter
, and it was really simple.
Here's an easy recipe for Apple Dip that we've been making for years. It's so simple that my children often mix it up themselves.
Apple Dip
1 (8 oz) package of cream cheese
1/2 cup brown sugar or Rapadura (organic whole cane sugar)
In a medium-sized mixing bowl (large if you double the recipe like we do!), combine cream cheese, brown sugar, and vanilla. Mix well until all of the brown sugar has been blended into the cream cheese and vanilla. If the mixture isn't thick enough, add a small amount of brown sugar to the mixture. If it's too thick, add a small amount of vanilla extract. The dip should be mixed until it's very smooth. Serve with apple slices.
Enjoy apple season with your children, and make some memories!