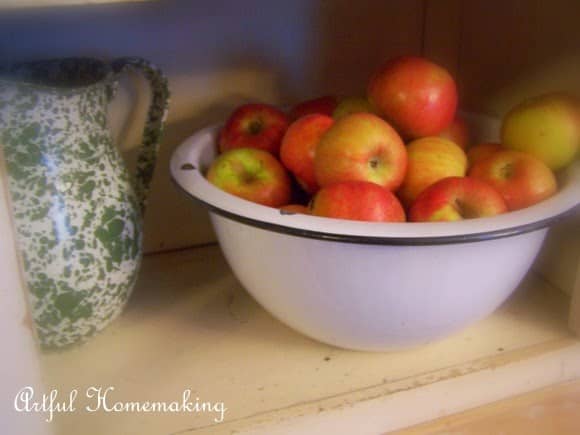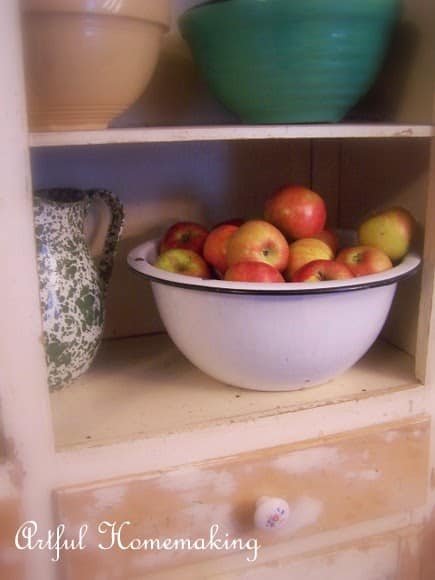 After picking up two bushels of apples at the orchard a couple of weekends ago, we have been busy in our kitchen making the most wonderful apple creations. The older girls were longing to make pies, so we settled on a rustic apple pie (a sort of rustic apple galette).
The girls made these pies entirely on their own with no help from me! We talked, I took photos, and I read to them while they worked. I thought they turned out lovely, and they were so delicious.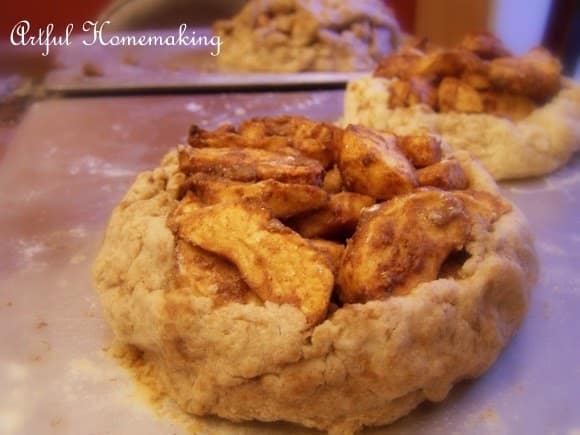 We had some apples left over, so we also made this apple crisp. So, after supper we had apple pie, apple crisp (a small serving of each), and whipped cream (made from the cream skimmed from our raw milk).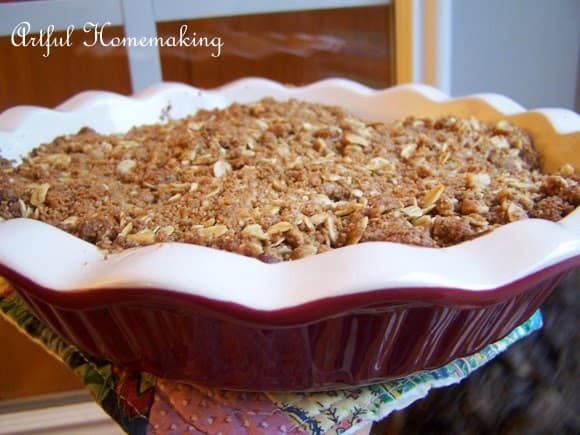 We also made fried apples several times, had apples in our oatmeal for breakfast, made apple dip, and had several kinds of applesauce. I made raw applesauce in the Vita-Mix several times, and we also had cooked applesauce. Then last night I made
apple butter
, which we ate this morning on our toast. My husband pointed to the jar and said, "That's
very good
," and the children agreed. I love apple season.