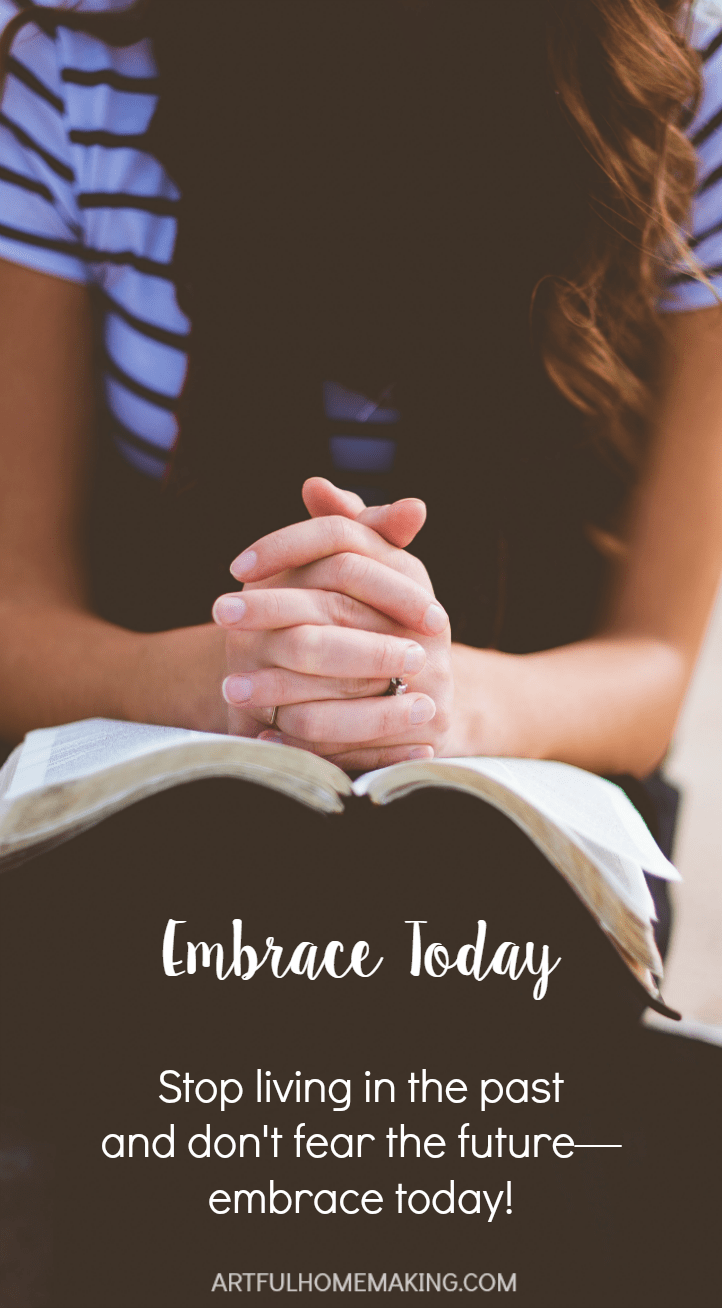 Embrace Today
It's so easy to get caught up in the past, entertaining regret or longing for days that have already happened.
And it's also easy to become obsessed with the future, worrying about things that haven't even happened yet, or wishing we could live in some future reality.
Instead, we should be living TODAY.
God gives us each day to enjoy and live for Him, and for His glory.
This quote by Edith Schaeffer, from The Hidden Art of Homemaking, really brings this truth home:
We foolish mortals sometimes live through years of not realizing how short life is, and that TODAY is our life.
How to Live in the Present
How do we do this, practically speaking? How do we keep ourselves fully grounded and living each day to the fullest?
I think one of the keys is to maintain a heart of gratitude. Each day I write in my gratitude journal what I'm thankful for today. Of course I can also include past blessings in my journal, but usually they are present things.
This practice helps me focus on the blessings of today, rather than living in the past or constantly anticipating (or fearing) the future.
Maintaining a schedule based on your priorities and your family mission statement is another way to live in the present. Living out your goals helps keep you focused on making the most of today while laying the groundwork for a future without regrets.
So teach us to number our days, that we may gain a heart of wisdom.  ~Psalm 90:12
Disclosure: This post contains my affiliate links. Read my full disclosure policy. Sharing here.