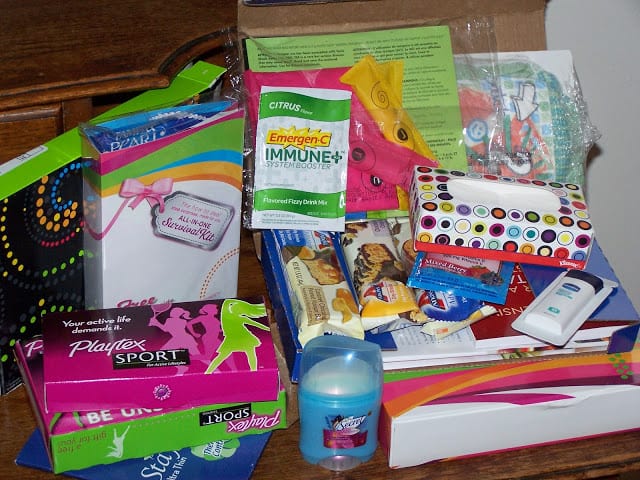 We like to sign up for free samples. Here is just a small group of free things we've received recently.
Feminine products galore, packets of Emergen-C, herbal tea, Atkins snack bars, small boxes of Kleenex, lotion, shampoo, conditioner, and also coupons for $1-$2 off for some of the items. Some of the samples are really small, like one small amount of shampoo or lotion, but some of them are great. Some of the feminine care products contain 4-5 items in each box.
Even if you wouldn't use some of these brands on a daily basis (such as deodorant that contains aluminum or disposable items), you could always give them away to someone who would be glad to have them, and some of the items are a nice size for your purse or travel bag. Anyway, we think it's fun to get free things in the mail.
Here's the website
where we got these.