January home refresh ideas to help you breathe new life into your home for the new year!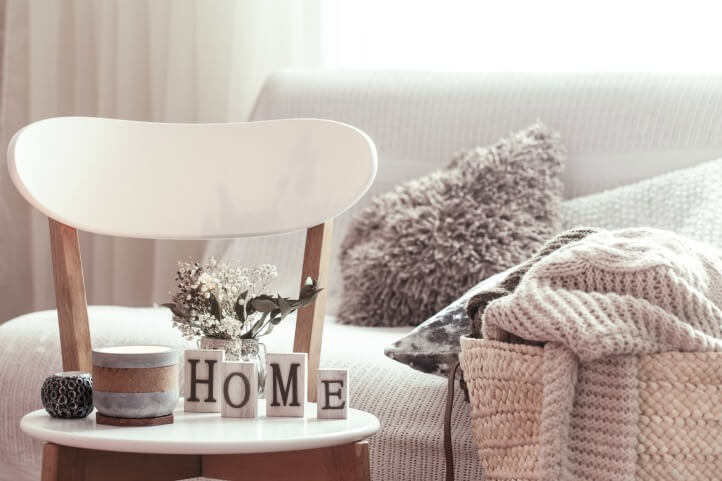 After a busy fall and holiday season, is your home in need of some attention?
One of my favorite homemaking tasks is bringing order and beauty into our home. And what better time to refresh your home than right at the start of a new year!
January Home Refresh Ideas
Here are a few ideas for freshening up your space in January.
1. Declutter Your Space
One of the best ways to bring order and beauty to your home is to simply get rid of the clutter!
I love how just the simple act of decluttering can bring a whole new look to your home. And best of all, it's free!
As a large family living in a small house, I try really hard to keep things simple and clutter-free in our home, but it can be such a challenge.
Outgrown clothes, toys, and books can easily take over if we're not careful. And what about all the papers! Paper is can quickly multiply in a home unless you're very proactive about dealing with it.
If you need some encouragement and accountability for working on decluttering, join our 31-Day Home Decluttering Challenge! You can start now! Read the post with all the details here, and don't forget to download your free printables below:
Decluttering Challenge Printables
If you're feeling like decluttering is an overwhelming task, here are some tips for decluttering when you're overwhelmed. 
Even though decluttering can be overwhelming, I find that it really brings peace and order to our home.
The end result will definitely be worth it, and the beginning of a new year is a great time to start!
2. Rearrange the Furniture
This is a trick I use often in our small home. When you can't afford to redecorate, just rearranging the furniture can give you a different look and make everything feel fresh again.
A few months ago, I rearranged our living room so that we had more of a conversational area.
I love the new look, and it was a simple change to make (simple for me, because I didn't have to move the piano—my husband and teens did that for me!).
This post contains affiliate links, which means I may make a small commission at no extra cost to you. Read my disclosure here.
3. Change Out the Pillow Covers
If you're wanting a different look after removing the Christmas decor, a simple detail that can make a huge statement is to change out your pillow covers.
I recently made some new ticking stripe pillow covers, and I love the fresh farmhouse look they bring to the room.
This post contains affiliate links. Read my full disclosure here.
Pillow covers are easy to make yourself, but they're also inexpensive if you'd rather just buy them. Here are a few I found on Amazon for buffalo check pillow covers and cable knit pillow covers.
4. Add Some Cozy Textures
Even though the holidays are over and the holiday decor is put away, we still want our homes to look inviting.
One of the best ways I know to do that in the winter is to add in all the cozy textures, like knit throw blankets and cable knit pillows.
These cozy textures create warmth and a feeling of welcome.
Bonus Tip
In addition to the above January home refresh ideas, I also love to add some delicious scent in the form of candles or essential oils for a cozy atmosphere.
Here are some winter essential oil diffuser blends you can try if you prefer those over candles.
Thanks so much for stopping by!
Related Posts
Don't miss these related posts!
Pin it for Later
This post contains affiliate links. Read my disclosure here. Sharing here.