How to love the home you have and find true contentment in your homemaking.
Have you ever struggled to love the home you have? Do you ever feel like things would be different if you just had a different home? I have. In this post, we'll discuss how to find new joy in your home without changing a thing!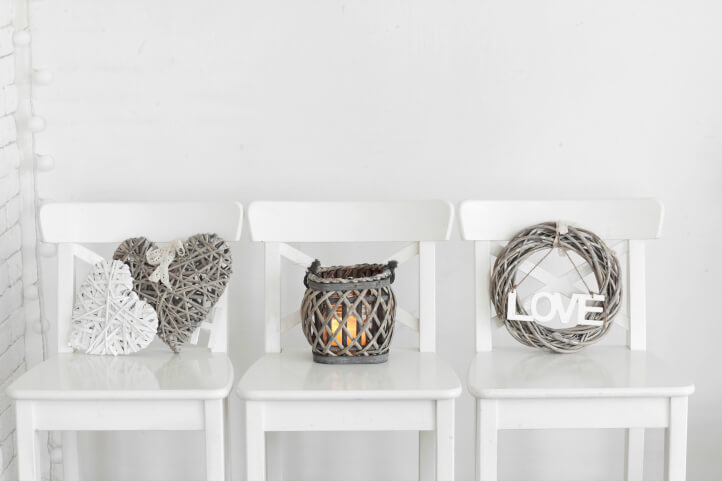 This post contains affiliate links, which means I may make a small commission at no extra cost to you. Read my disclosure here.
Dreaming of a Beautiful Life
Years ago, as a young teen, a friend loaned me her set of Anne of Green Gables books. At the age of sixteen, I became completely enamored with Anne's world, which seemed much more romantic than the one I was living in.
Around the same time, the Road to Avonlea TV series came out, and I started to think I had been born at the wrong time in history! I loved the country setting and the old farmhouses featured in the show.
My Dream Home
From that time on, I've always wanted to live in a beautiful old farmhouse, with wood floors, a fireplace (or a wood stove), tall old windows, crown molding, heavy paneled doors with glass or brass knobs, a farmhouse apron kitchen sink, and lots of character. And of course it would be on acreage, so we could have chickens, dairy goats, bees, fruit trees, and lots of garden space!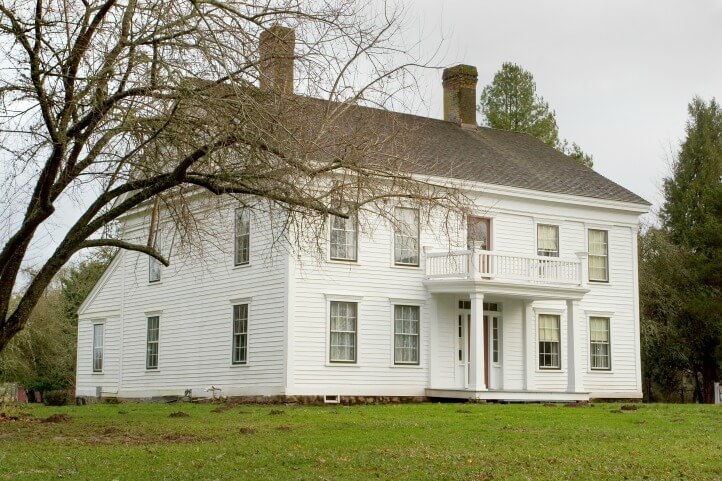 That's my description of my dream house. An old, storied place full of history, where we could live out our family's unique story.
In over twenty years of marriage, we've never been able to afford that dream house. For the past nine years, we've lived in a 1960's raised ranch-style house with wall-to-wall carpeting, linoleum floors, and a water problem in the finished basement.
We live here because it's what we can afford, and we are passionate about becoming debt free.
There have been times when I've allowed myself to feel completely discontent. I've complained about the style of our house and the lack of space for our family of seven. I've looked at the old carpet and linoleum and tried to wish them away.
How to Love the Home You Have
But this is no way to live an abundant life! The way to a beautiful, joy-filled, satisfied life is to be full of gratitude for all the blessings we've been given.
To look around at our home and see all the evidences of God's provision and care. To be truly thankful for it all. And most of all, to focus on the blessing of the people who live here, rather than worrying or caring about the style of the furniture or color of the carpet.
When I realized this, I determined to change my attitude and my outlook.
My passion these days is to not just endure the home we have, but to rejoice over it! To revel in the overwhelming evidence of God's care for us, as I look around our home and see all the furniture we've been blessed with (all for free!) by generous family members and friends.
Change Your Perspective Change Your Life
It's all about perspective. Nothing has changed but the way I allow myself to feel about it.
When I allow myself to become discontent, it causes me to be discouraged and down. But when I choose to give thanks instead, my whole outlook changes and I experience joy!
It's truly amazing how this works. Our minds truly are powerful. We can change the way we see our lives just by changing our mind about it.
Lately, I've been sharing photos and thoughts along this same vein on my Instagram page. I used to be embarrassed to share photos of our home, because I thought it didn't look "Instagram-worthy," but it has become my mission to share, and to encourage others to see beauty in what they have.
And while I still love seeing photos of beautiful, white, farmhouse kitchens and bedrooms, I continue to search out the beauty in my everyday reality. We are truly blessed!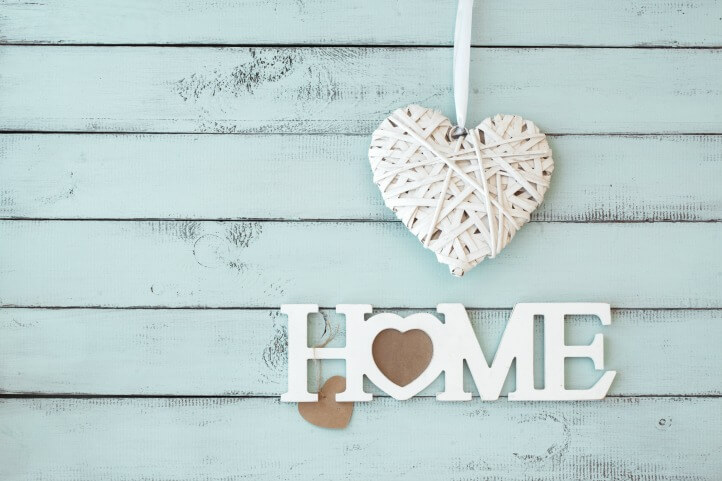 How to Cultivate Gratitude for Your Home
Something that has really helped me in my quest to be more grateful on a daily basis is using a gratitude journal.
You can use any type of notebook for this purpose, even a simple spiral-bound one from the dollar store. Or, you can purchase one that's specifically designed for this purpose, like this one.
The main thing is just to seek out and focus on your blessings every day.
I hope this encourages you to look for and rejoice in the beauty of what you already have and love the home you have been blessed with.
Whether you live in the old farmhouse of my dreams, have a beautiful new house by the ocean, or live in a mobile home or an apartment in the city, there's always beauty around us if we look for it.
Related Posts:
Pin This Post for Later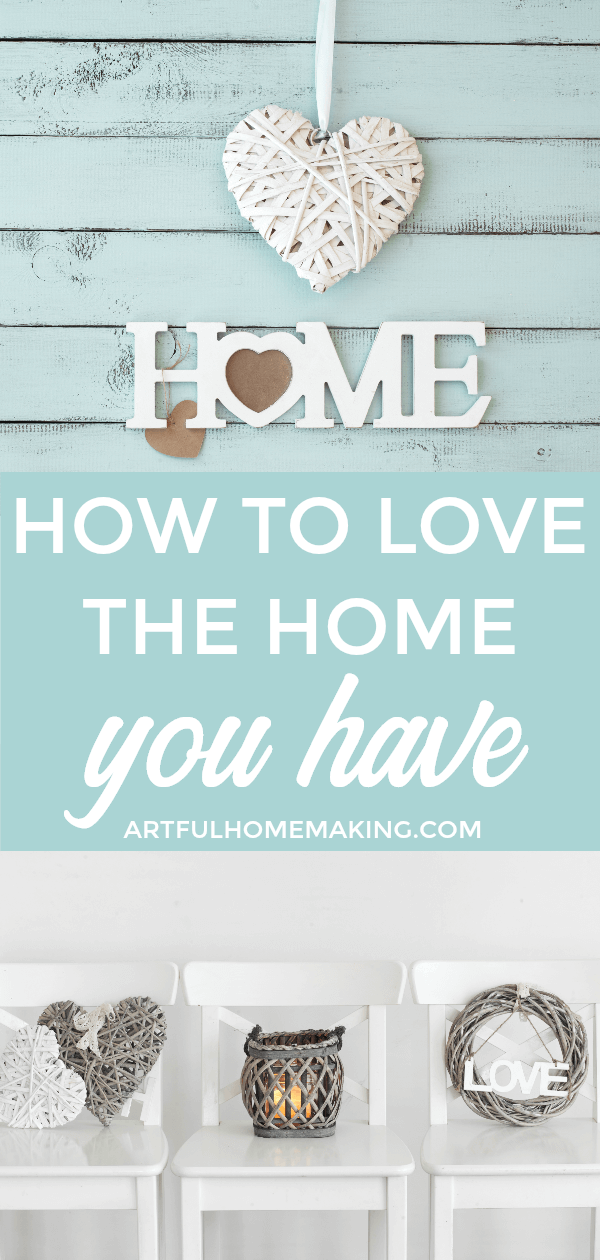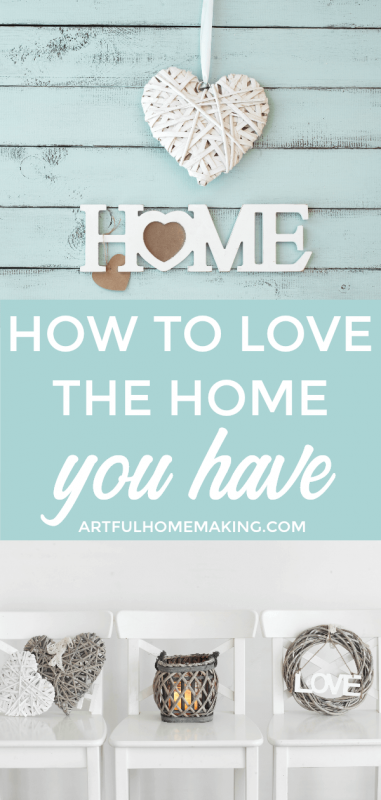 This post contains affiliate links, which means I make a small commission at no extra cost to you. Read my disclosure here. Sharing here.