Every year when cold and flu season approaches, I take stock of
my natural medicine cabinet
and see what needs to be added or replenished.
Herbal Remedies I Keep On Hand
I like to keep plenty of basic natural remedies on hand (things like echinacea, goldenseal, fresh garlic, cod liver oil, and vitamin C). But I also make sure we have available some more specific remedies, such as those for sore throats and coughs. There's nothing worse than being awakened in the night with a sick child and finding you don't have what you need!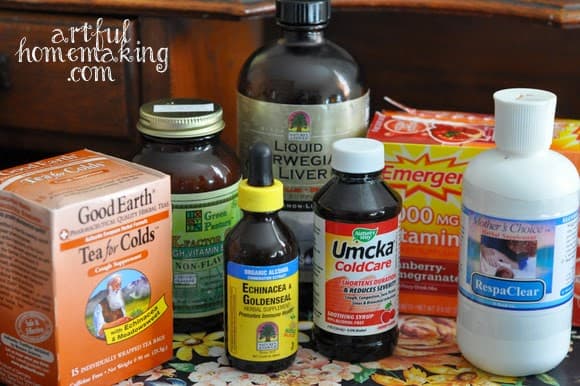 Some of my favorite herbal remedies for children come from
TriLight
. We've been using their formulas for over ten years now, so we always feel safe and confident buying from them.
Making Your Own Herbal Remedies
In the past few years I've also been trying to make some of my own tinctures and other herbal medicines. I really enjoy learning about herbs (and growing them) and making my own formulas. It's really easy when you buy a pre-packaged kit from
The Bulk Herb Store
. I've used a couple of theirs in the past.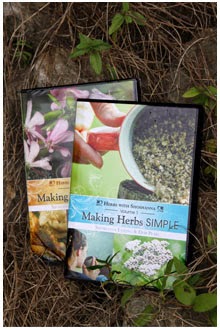 I've had the first volume of Bulk Herb Store's Making Herbs Simple for a long time (and love it). It's a fun and informative video to watch and learn from. I just recently got Volume 2, and can't wait to watch it.
Using Essential Oils for Health
I've been using essential oils for years, but I never truly knew how to get the maximum benefit from them. A friend from church, who was recently widowed, started selling doTERRA, and I signed up under her. I always look forward to her fun and informational home parties.
We buy essential oils from various places (not just doTERRA). Some come from
Vitacost
and we're also hoping to try out the ones from
Tropical Traditions
. I'm not loyal to one particular brand.
That said, there are a few blends from doTERRA that I've become a bit dependent on, though. I like to keep these on hand:
Breathe (respiratory blend)
DigestZen (digestive blend)
PastTense (this comes in a roller ball bottle, and cures headaches for me!)
On Guard
Deep Blue
I also regularly use the single oils, too:
Edited to add: I just discovered a new (to me) brand of essential oils that I'm really loving! It's Rocky Mountain Oils, and they offer great quality, free shipping, and they also have comparable blends to some that Young Living and doTERRA offer. You can check out their blend comparison chart here.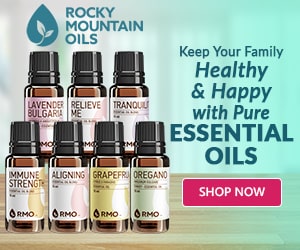 How do you prepare for the coming cold and flu season? Do you stock up on any particular products or herbs? Have you ever made your own herbal remedies?
This post includes affiliate links. Read my full disclosure here.