I love using natural remedies when someone is sick. Here's what's inside our natural medicine cabinet.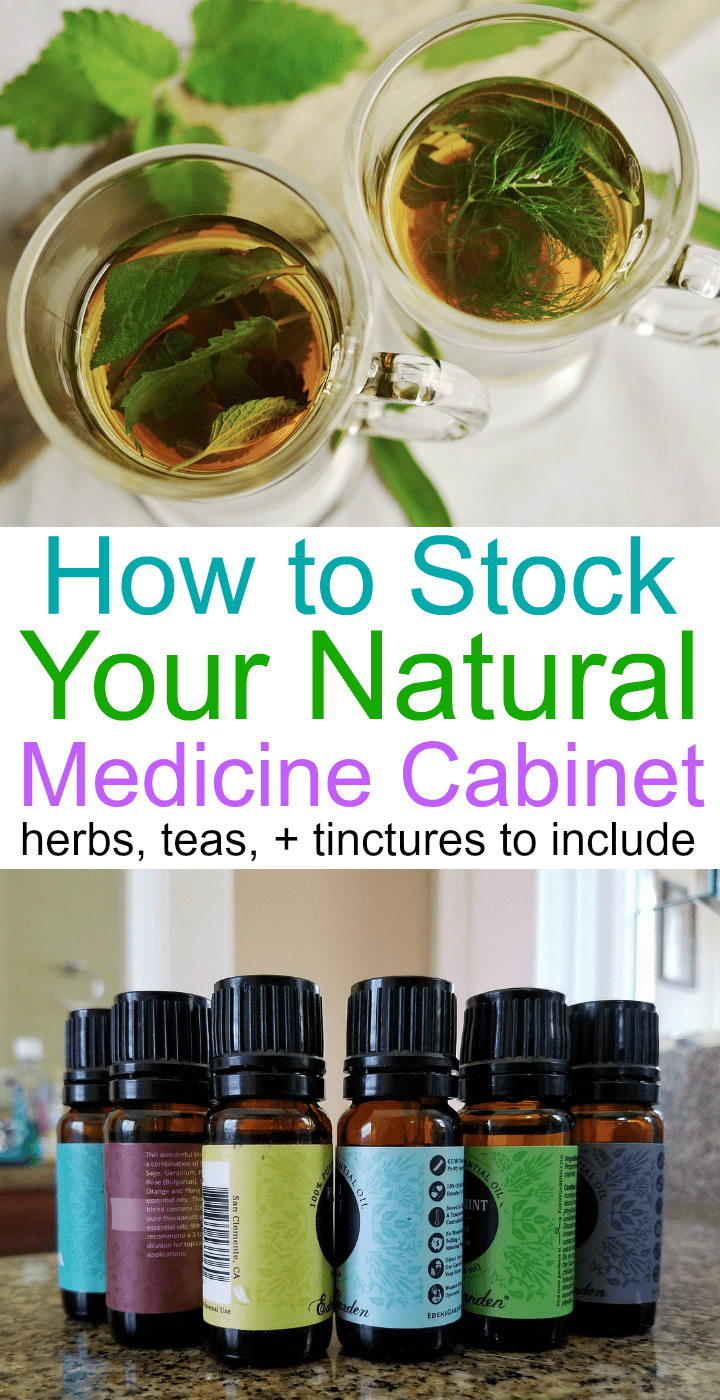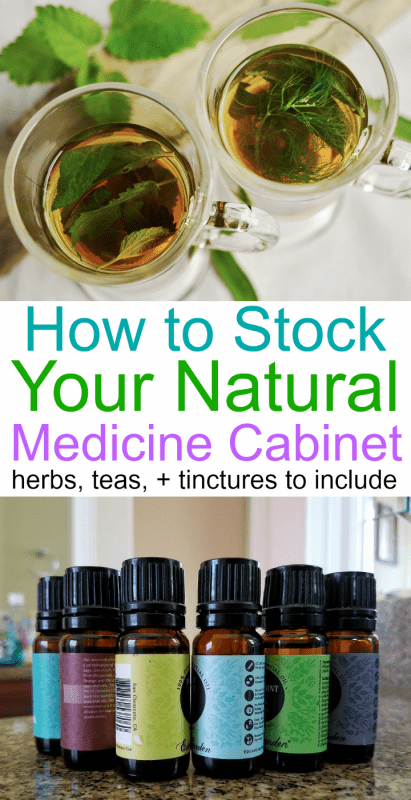 When someone in our family is sick, my husband and I reach for our favorite natural and herbal remedies. We won't hesitate to seek medical care if there's a serious emergency, but for everyday ailments such as headaches, bee stings, fevers, and sore throats, we try natural medicine first.
Natural Medicine Cabinet
We keep all of our natural remedies in an antique pie safe in the kitchen. I previously had things stored in various locations, but moving everything to a central location made it so much easier to keep organized.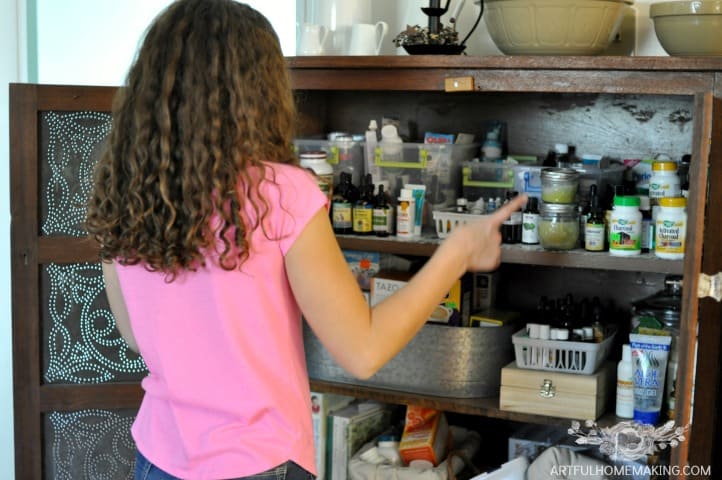 It looks a bit disorderly in the photo above, but it just looks that way. 🙂
The top shelf has bins that hold various items. The bin on the far left has pain relievers and fever reducers, the next one has cough drops and cough syrup, and then the other two bins contain ointments, creams, and various things.
What I Keep in Our Natural Medicine Cabinet
Here's a detailed look at what's inside our natural medicine cabinet.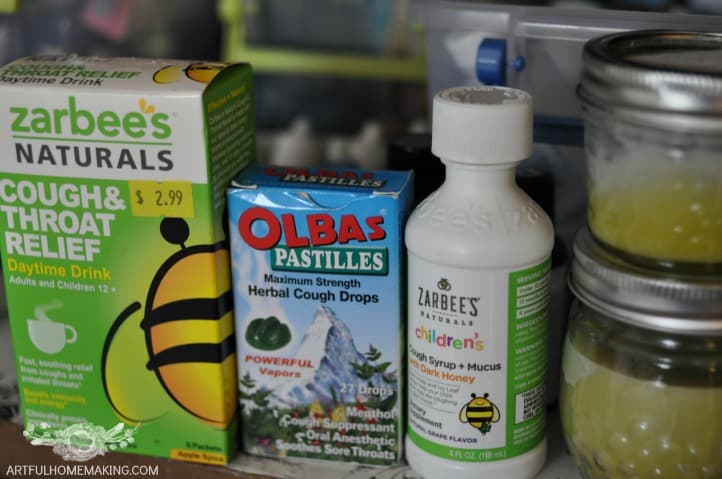 Affiliate links included below.
Sore Throat and Cough Relief
Basic First Aid Supplies
Essential Oils
We use essential oils for so many health-related things. Here are the main ones I use regularly:
Not sure how to use essential oils? This is my favorite essential oil reference book. I keep our main natural health reference books right in the pie safe so they're easy to find.
Salves and Creams
Immune Boosters, Teas and Tinctures
Those are pretty much the main items we reach for when someone's not feeling well.  I may have forgotten something, but those are the things that come to mind that we use the most.
Here are a couple  of helpful resources if you're interested in making your own natural remedies: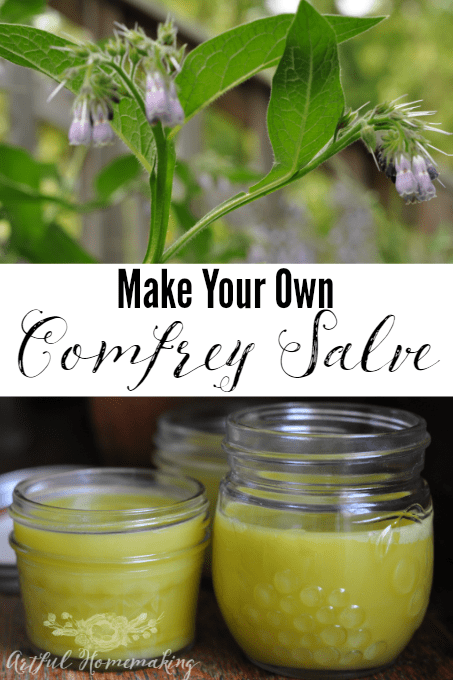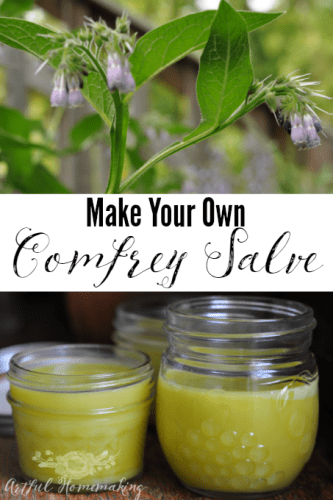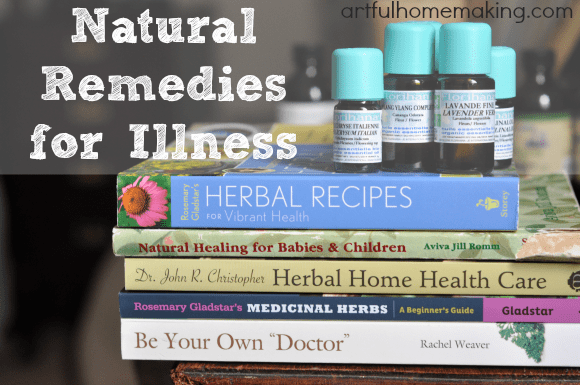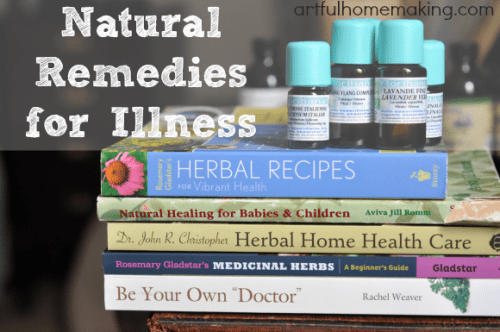 Do you use natural remedies? How do you stock your natural medicine cabinet?