A free chair, some Magnolia Home fashions fabric, and Fusion Mineral paint. Those are the ingredients in this farmhouse mineral paint chair makeover!
This post has been a long time coming. I worked on this mineral paint chair makeover in bits and pieces. I didn't have time or resources to do it all at once, so I worked on it here and there.
Farmhouse Mineral Paint Chair Makeover
My mother-in-law blessed us with this chair several years ago. It had been in the family for many years (since the 50's, I believe), and had seen many different styles come and go.
The chair had scratches and paint splatters in various places. It seemed like the perfect piece for a mineral paint makeover!
Affiliate links included below for your convenience. Read my disclosure here. 
Supplies Used:
The reason I decided on Fusion Mineral Paint was because I had heard it was really simple to use, requiring very little prep before painting. It sounded easy enough, and I need easy in this stage of life!
I began by removing the seat from the chair, and then sanding the chair to de-gloss the surface.
Then I washed the chair with some dish soap.
After the chair dried, I started painting. And I was dismayed when parts of the chair took on a pinkish tint, due to the stain bleeding through and discoloring the paint.
After searching a bit for an answer to this problem, I discovered that shellac is the answer!
I didn't have any on hand, so the project was put on hold for awhile. After I finally got some, I took the chair back outside and sprayed it with shellac (I did two coats to be on the safe side!).
The shellac worked, and I was finally able to finish painting the chair.
While I waited for the shellac to dry, I recovered the chair seat. There were several different fabrics tacked to the chair, which I removed. Then the new fabric was wrapped around the seat and stapled on.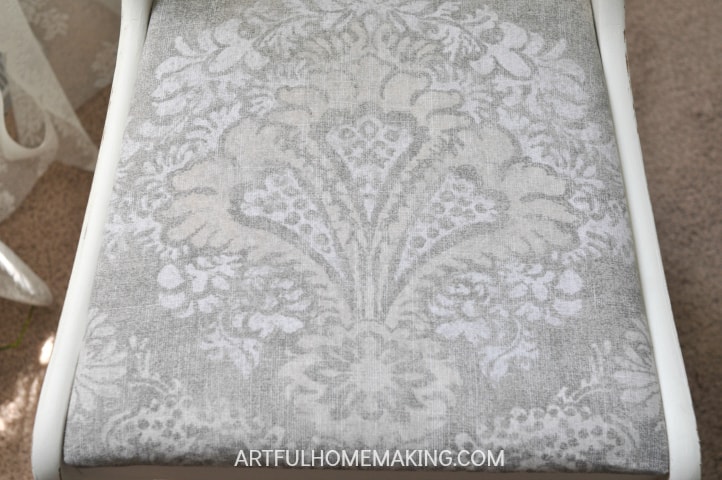 The Magnolia Home Fashions fabric (in Hamilton Stone) that I used to recover the seat really coordinates well with our master bedroom colors (white, beige, and a bit of gray).
I also like that the central fabric design seems to go well with the decorative back of the chair.
In order to add a well-loved, distressed look, I decided to sand it a little bit here and there. I could have sanded it a bit more, but I was afraid to mess it up!
The Finished Chair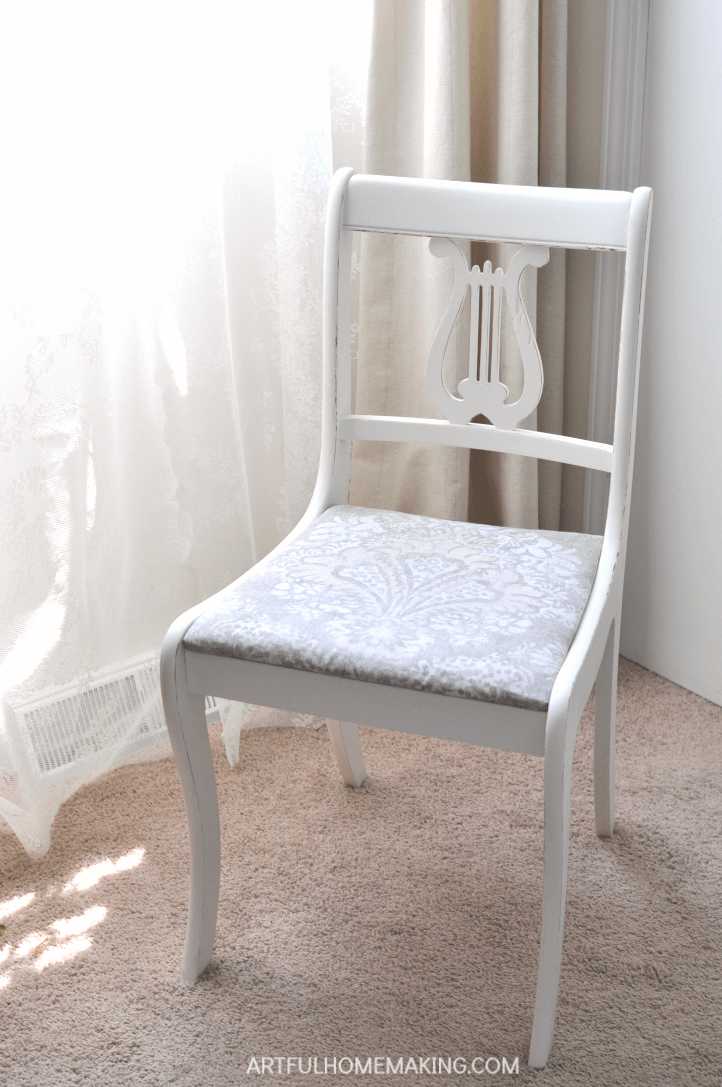 We love the way it looks! This chair sits in our master bedroom, and it's just the right size for our small space.
Products Mentioned in This Post:
Have you ever used Fusion Mineral Paint? If so, I'd love to hear how your project turned out!
I've still got quite a bit of paint left (enough for some smaller projects), and I'm just waiting for the time to get to work on them!
Pin This Post for Later: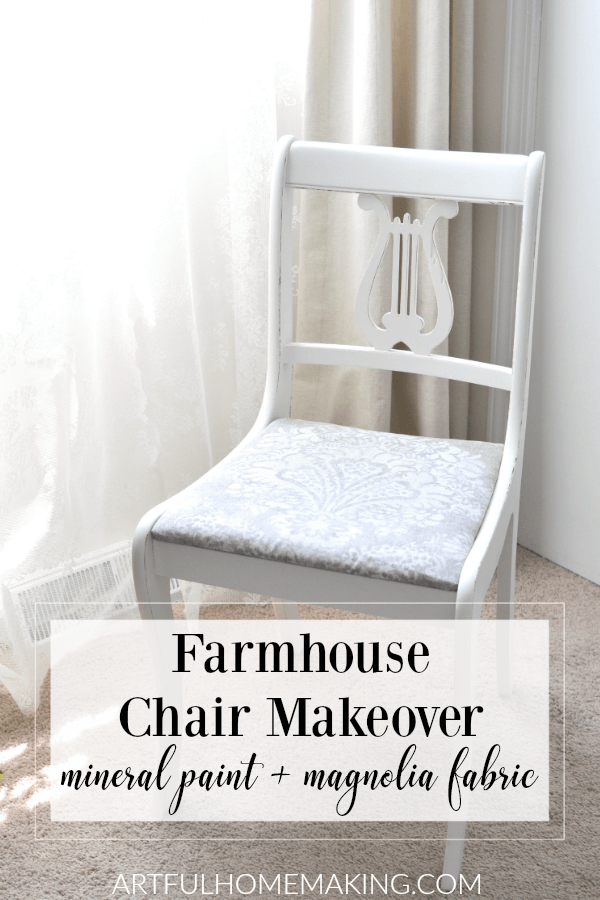 Related Posts: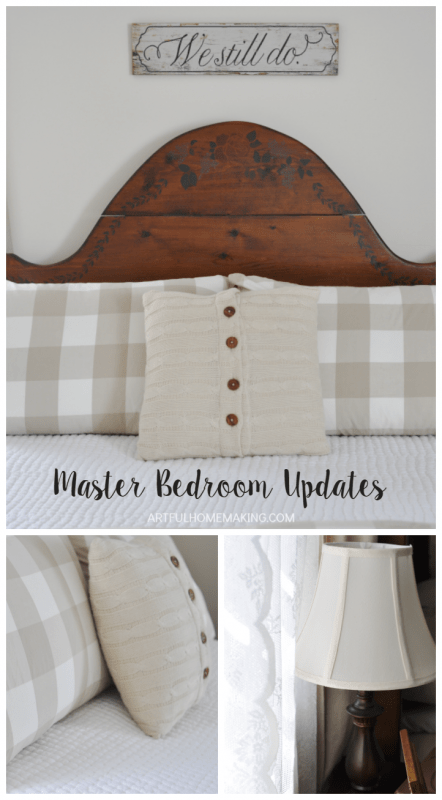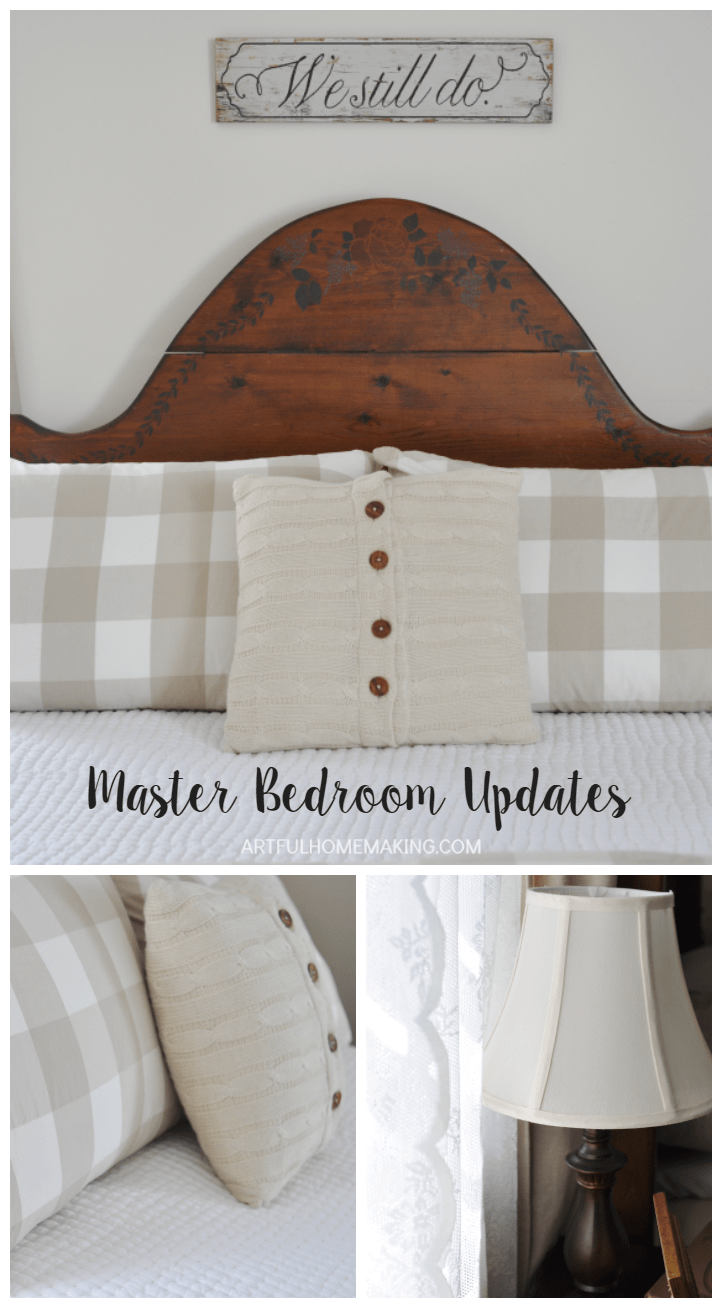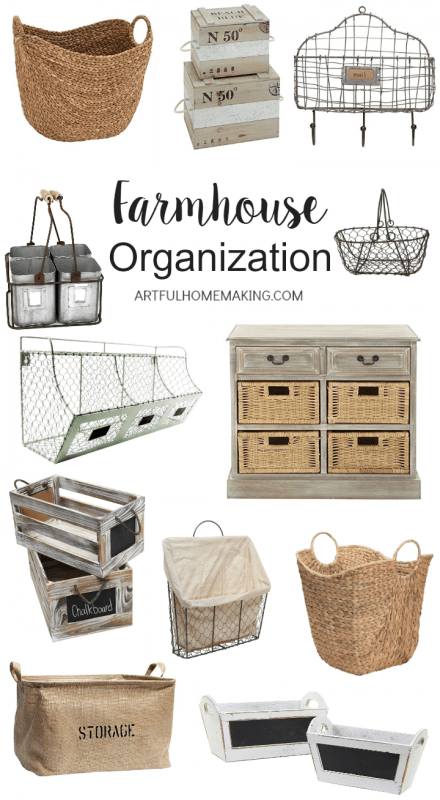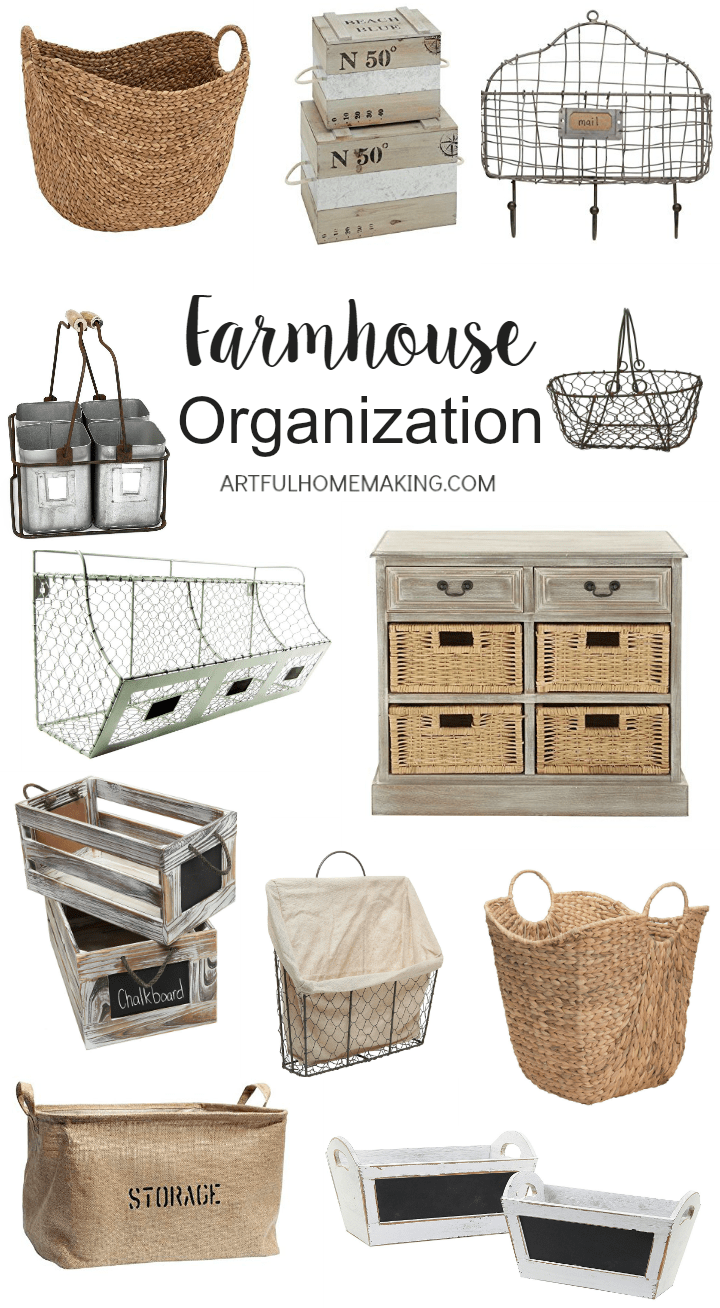 Disclosure: This post contains affiliate links. Read my disclosure policy here. Sharing here.