Wouldn't it be nice if your mornings could go more smoothly? Wouldn't you love a more productive start to your day? I finally learned the secret to successful mornings, and I'm excited to share it with you today!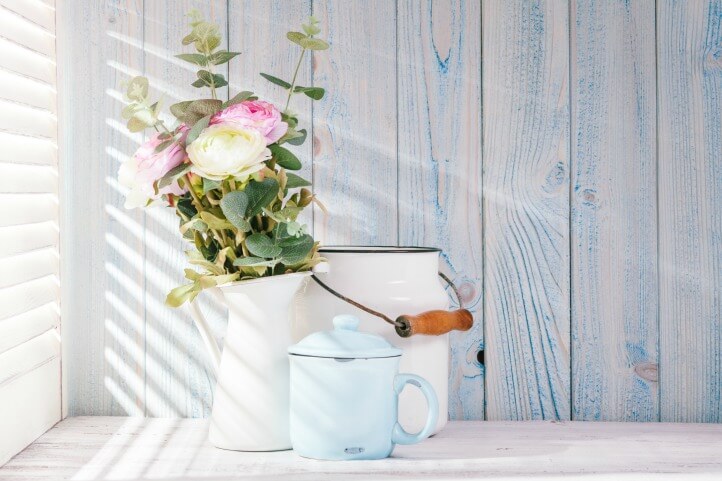 One of the most discouraging ways to start the day is to wake up knowing you're already behind. You wake up late, the kids are already up, you don't know what's for breakfast, you don't have a plan, and now you've got to play catch up for the rest of the day.
I know, I've been there. More times than I'd like to admit.
And sometimes there's just not much you can do. The hard days are going to come, no matter how organized we are. Sickness (especially when Mom is sick) and various unforeseen events can hinder even our best-laid plans.
But here's the good news—we can minimize the number of days like this that we have to experience! They can be fewer in number when we take time to plan ahead.
This post contains affiliate links, which means I may make a small commission at no extra cost to you. Read my disclosure here.
The Secret to Successful Mornings
In many cases, hectic and disorganized mornings are a direct result of what is

not

happening the night before. So revamping the

night before

is the necessary first step to revamping our mornings. ~Crystal Paine,

Make Over Your Mornings
I first learned about "before bed" routines years ago from
FlyLady
. Here's what she says about it:
[The 'Before Bed' Routine]…is one of our most powerful tools. This is the most important routine of the whole day! It is not the only one, but it starts you in the right direction every morning…The key to a calm morning is a Before Bed Routine.
Successful Mornings Start the Night Before
So, the secret to successful mornings is all the thought and preparation you put into the night before. Your bedtime routine is part of this.
Creating a before bed routine is one of the first steps in the
Make Over Your Mornings course
I've been going through. It's such a key step for creating peaceful, productive mornings!

My Bedtime Routine
Here's what my current bedtime routine looks like:
Make sure the kitchen is clean and living room is picked up.
Make a cup of herbal bedtime tea (this tea is my all-time favorite before-bed treat!).
Wash face, brush teeth, dress for bed, apply lotion and lip balm (for some reason, ever since my teen years, I always have to have lotion and lip balm applied before bed!).
Make to-do list for the following day.
Get into bed and read something encouraging and peaceful.
More Ideas That Promote a Peaceful and Productive Day
Have a plan for the day.
Have meals planned and any necessary ingredients thawed and ready.
Set out items needed for breakfast.
The Importance of Getting to Bed on Time
This is such an important key to a successful day. Whenever I get to bed late I always regret it the next day.
I don't think as clearly and I'm not prepared for what the day will bring. And often, going to bed late means getting up later, which means less productivity for the whole family.
Here's some more wisdom from
FlyLady
:
You also have another attitude that is going to be the death of you: 'I have no time for myself!' So after everyone has gone to bed you stay up later and later, until you are barely getting enough sleep to function the next day. Then, in the morning, you hit the snooze button four or five times and by the time you finally drag yourself out of bed, you are already running late.

This makes for a stressed out, nasty attitude, yelling at your babies and running around like your head is cut off, not knowing where to turn or what to do next. The solution is so simple! GO TO BED AT A DECENT HOUR!
I am guilty of doing this very thing (the staying up too late part). Feeling like I can't get everything done during the day and staying up too late working. This is why one of my main goals for 2016 is going to bed earlier. It truly makes a world of difference—and I'm actually a morning person. I love being up early in the morning!
Getting your rest will stop this downward spiral! With enough sleep you will be able to get up and spend some quiet time getting ready before you have to get the children up and dressed. Just fifteen minutes before the rest of the family will make a world of difference in your stress level. —FlyLady
Isn't this encouraging? We can seriously decrease our stress levels and increase our productivity just by going to bed earlier, getting enough sleep, and doing a little bit of planning ahead for the coming day.
Pin This Post for Later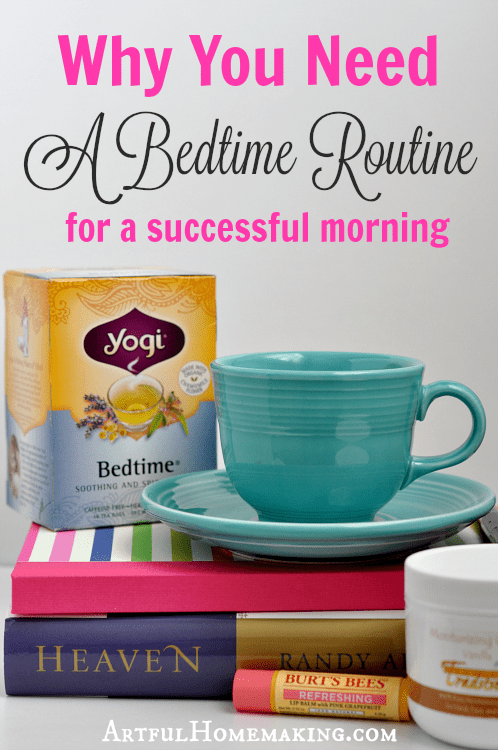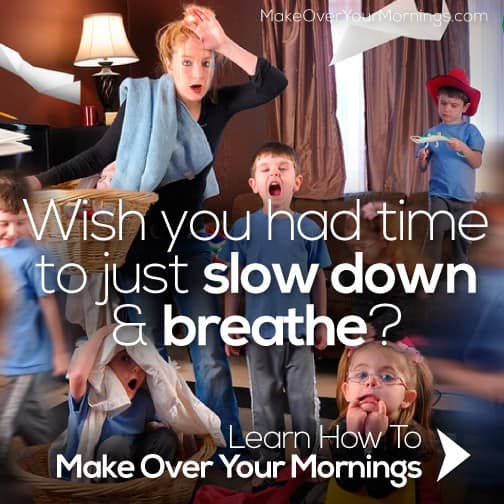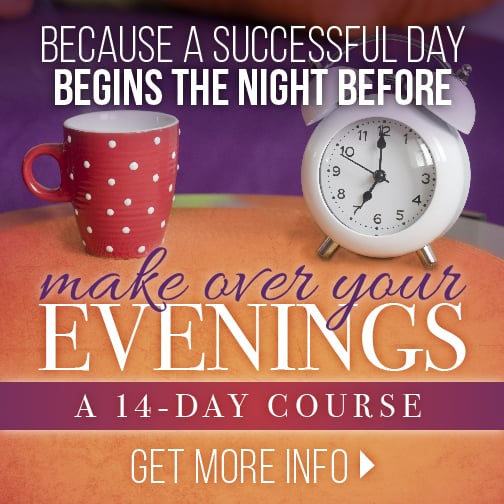 Do you have a before bed routine? I'd love to hear about it!