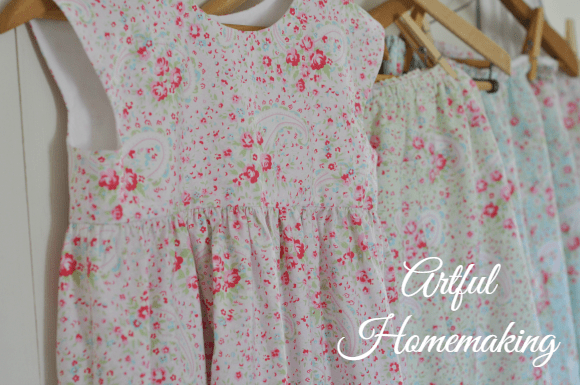 I LOVE
all things creative
. Whether it's
sewing
, quilting,
knitting
, baking, photography,
soap making
, or
candle making
, I just love it! I love starting out with raw materials and ending up with a beautiful finished project that I made myself. And it doesn't have to be perfect for me to love it! Making things just gives me such a happy feeling.
That's how I felt when I finished these three matching skirts and a dress for my daughters and I to wear last spring. It took me awhile to get them all done, but I had such a sense of satisfaction after completing them. It's fun to wear something you made yourself.
Truthfully, I have a long list of creative projects I'd love to do. And some of them I even have all of the supplies just waiting for me to get started! But sometimes I wonder how I can fit in even one more thing in my already very busy days. I guess I'll just have to fit them in here and there.