This is a simple, beginner knitting pattern called the Grandmother's Favorite Dishcloth Pattern. You'll want to make a whole drawer full of them!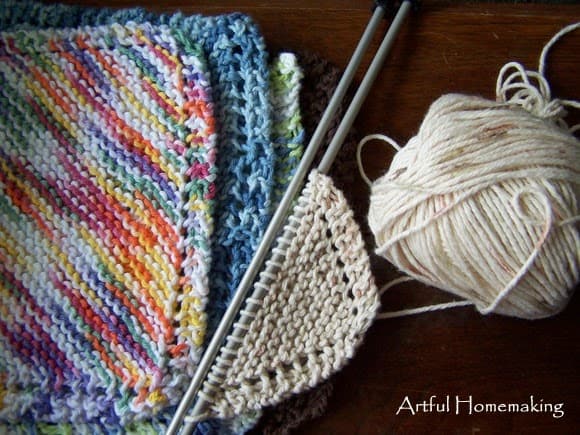 These are so easy and fun to make that once I finish one
I cast on another one
!  I like the fact that I can do these pretty mindlessly, and for a beginning knitter they are easy to learn and practice knitting with.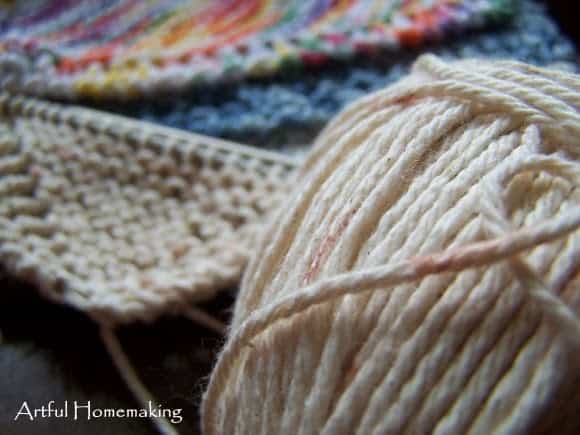 The pattern I'm using is the one commonly known as "Grandmother's Favorite Dishcloth," and it's a simple, classic pattern.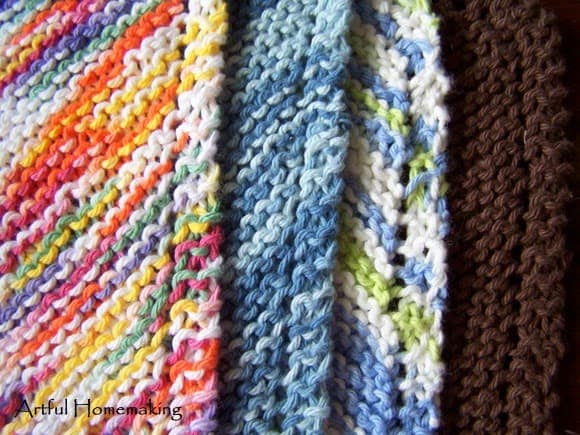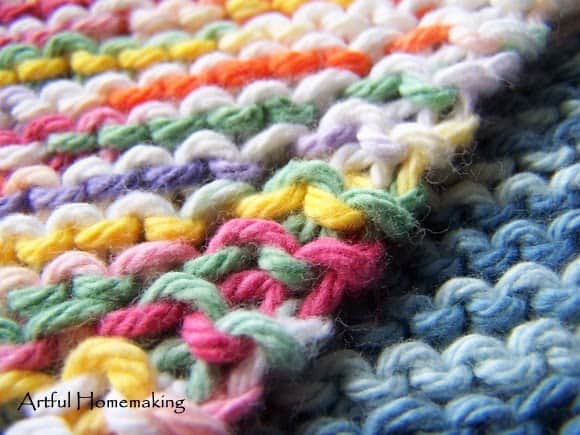 Grandmother's Favorite Dishcloth Pattern
No one is certain who created this pattern, and it's been around for many years.  I thought I'd share it here so I can keep track of it for myself, and also just in case someone else might be interested in it.
Pattern Supplies and Instructions
Materials:
Sugar 'n Cream cotton yarn
 (my current favorite is
this one
!)
Instructions:
Cast on 4 stitches
Row 1:  knit 4
Row 2:  k2, yo, k to end of row
Repeat Row 2 until you have 45 stitches on the needle.
Row 3:  k1, k2Tog, yo, k2Tog, k to end of row.
Repeat Row 3, decreasing each row until you have 5 stitches that are left on the needle.
Row 4:  k2, k2Tog, k1
Bind off the 4 stitches.
Notes:
K – knit
YO – Yarn Over, which increases
k2Tog – Knit 2 Together, which decreases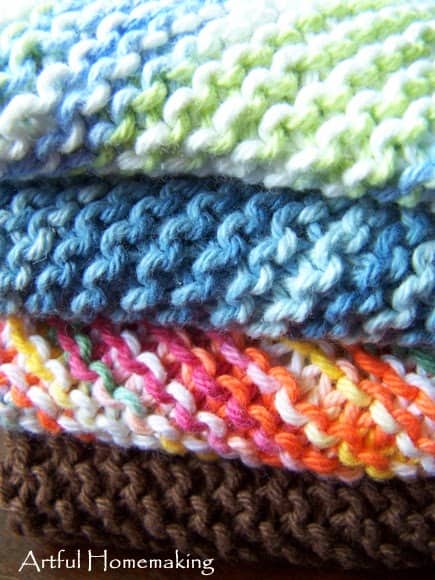 As far as what I've been reading in my "spare time," I'm reading cookbooks!  I'm trying to revise my meal plan, and that is taking a lot of my time and thought right now.  🙂
Disclosure: This post contains affiliate links. Read my full disclosure policy. Sharing here.