Easy handmade Christmas gift ideas, including soy candles, knitted dishcloths, sugar scrub, and more!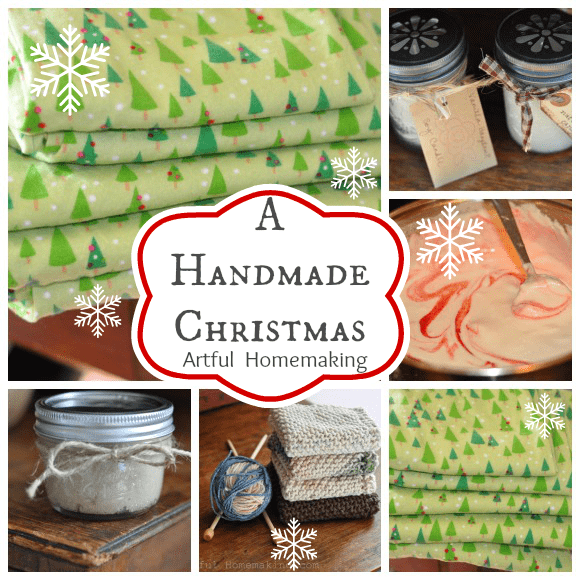 I love handmade Christmas gifts!  While there's nothing wrong with store-bought gifts, handmade items almost seem more special and meaningful.
And I especially like it when the gifts are useful and not just a knickknack that sits around!
Things like baked goods, soap,
body scrubs
and other handmade cosmetics and body products—all of these are useful and don't create extra clutter.
Handmade Christmas Gift Ideas
Every year I plan out a list of handmade Christmas gifts I'd like to make.
I'm a bit behind this year (other than making some soap and vanilla), but I have a few other gifts I might try making if I have time.
I thought it would be fun to share a few ideas I've used in the past and some that I hope to do in the future (maybe even this year).
1.  Christmas Pajamas
For the past couple of years I've made a tradition of
matching pajamas
for the kids.
It's so fun to see them all in the matching p.j. pants on Christmas Eve and Christmas morning!
Then I usually just get them a solid-colored long sleeve t-shirt to go with the pants.
And the pajamas are super easy and fast to make!
I'm not sure if they'll be getting some this year because the fabric is so expensive. So, I'll only be doing this if I can find some very inexpensive flannel.
This is also easy to make, and you can dress it up by adding essential oils (I love peppermint oil for the winter!) and glitter.
Package the playdough in small jars and give with some Christmas cookie cutters.  Kids can help make this for their friends, cousins, or siblings!
This Snowball Peppermint Playdough is so cute and comes with a set of free printable labels!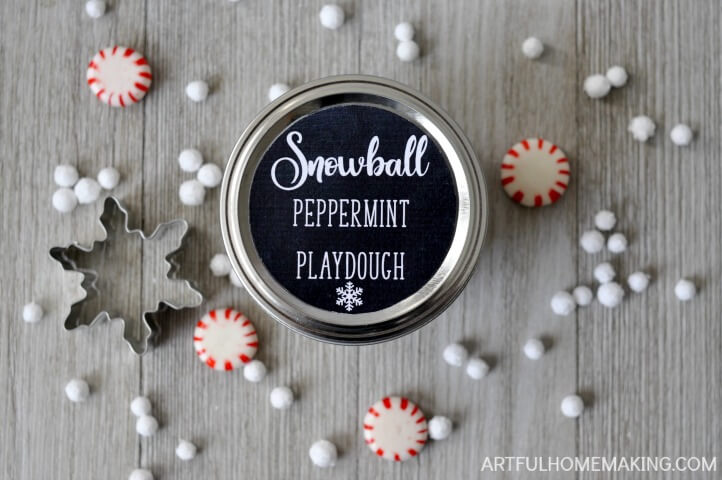 Playsilks are a favorite "toy" at our house, and they are very easy to dye with Kool-Aid (and cheaper than buying them).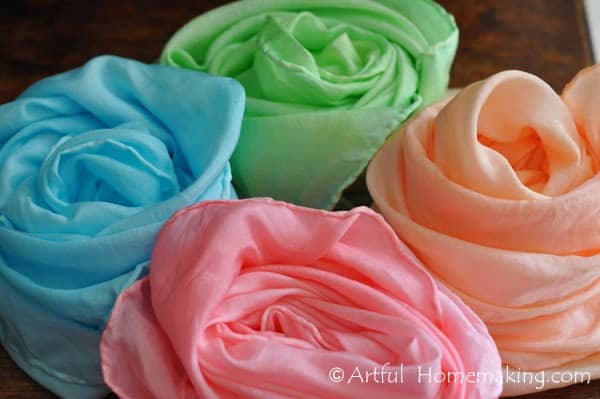 Or, you can also give these as washcloths (maybe with some
sugar scrub
!).
They're a very quick knit, so you could easily start these now and finish them in time for Christmas.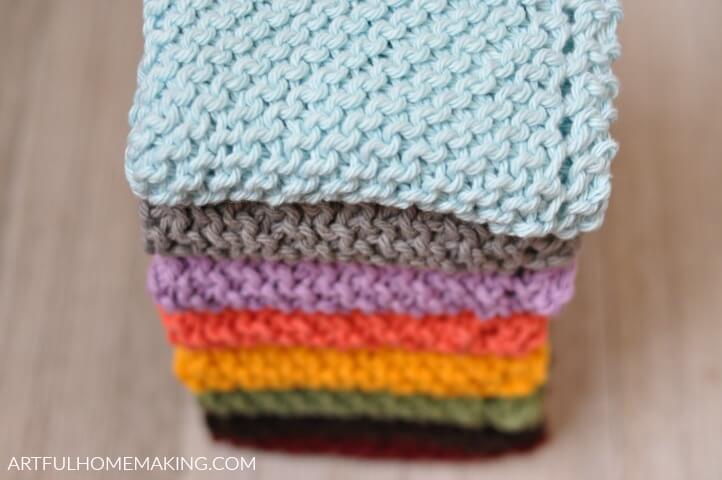 Making your own soy candles is really not that difficult to make, and most people love candles.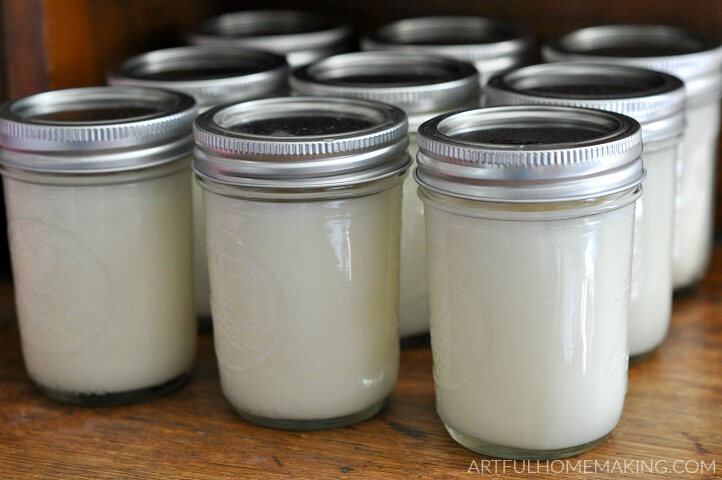 Homemade vanilla is such a lovely gift, but depending on when you read this, it may be a bit late to start it now.
You could go ahead and mix some up in cute little jars and include a note that it won't be ready until a certain date.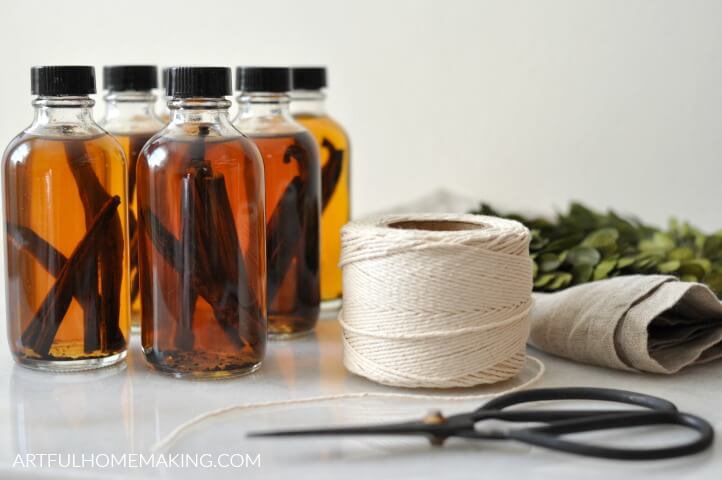 This is a another great handmade Christmas gift to make.  You can also add essential oils and other ingredients to vary the recipe.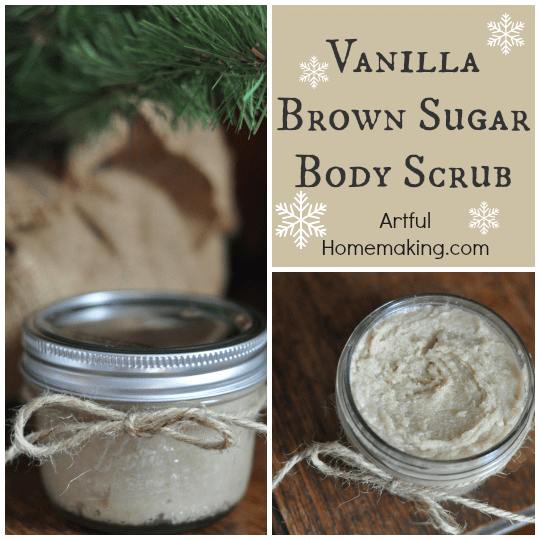 Or, try this Peppermint Sugar Scrub! Grab the free printable tags to use, too!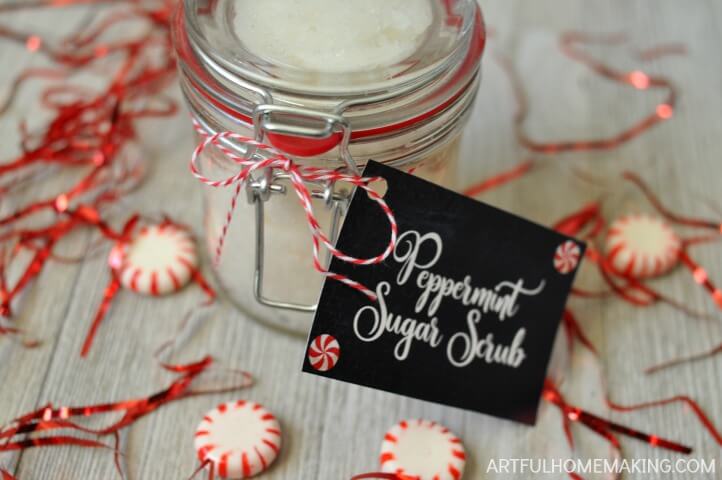 8.  Scarves
Scarves are easy to make and easy to wear.  One neat thing is that size doesn't really matter!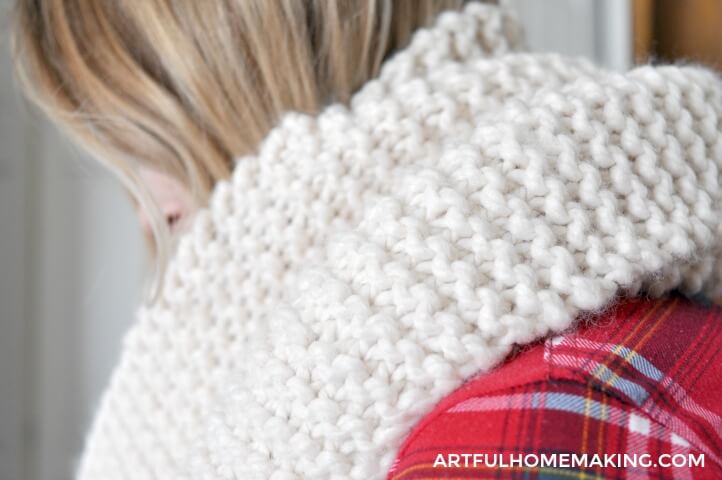 9.  Baked Goods and Food
Food can be a great and simple gift idea.  Food items look especially nice packaged in a cute jar or basket, which is then useful after the food is consumed.
We love to give this homemade peppermint bark to friends at Christmas!  With  just 3 ingredients,  it's super easy!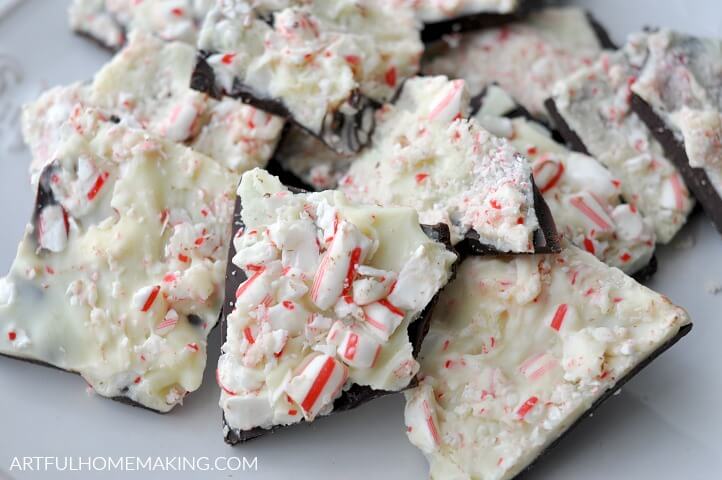 These traditional chocolate star cookies are also a favorite!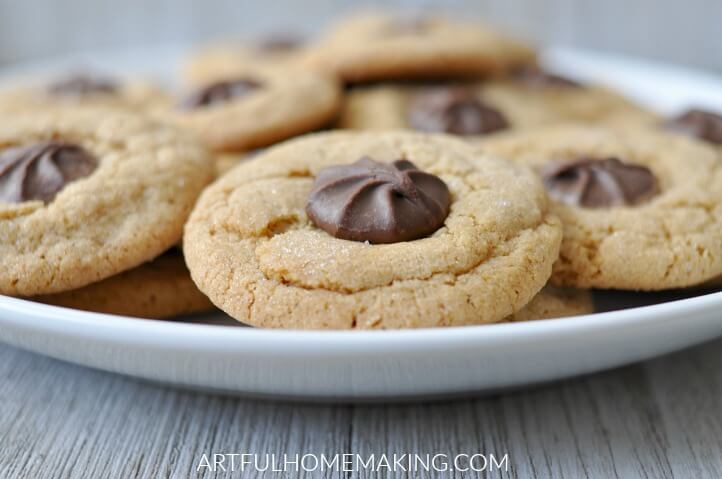 Or, try these simple M & M Pretzel Treats!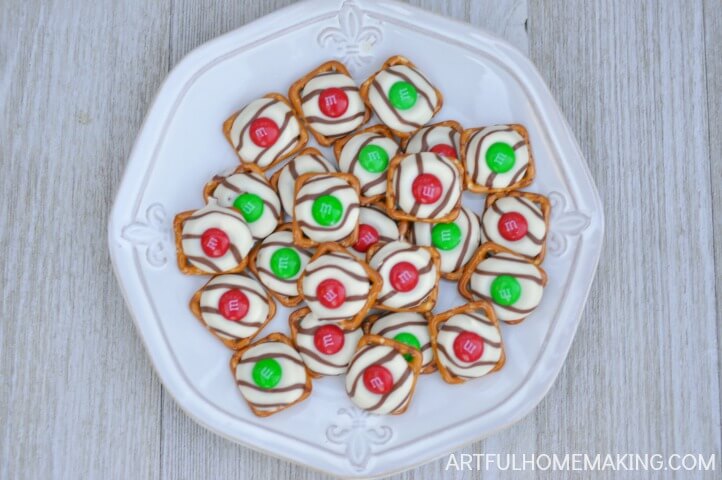 Homemade granola in a decorative or thrifted jar would be a fun and useful gift!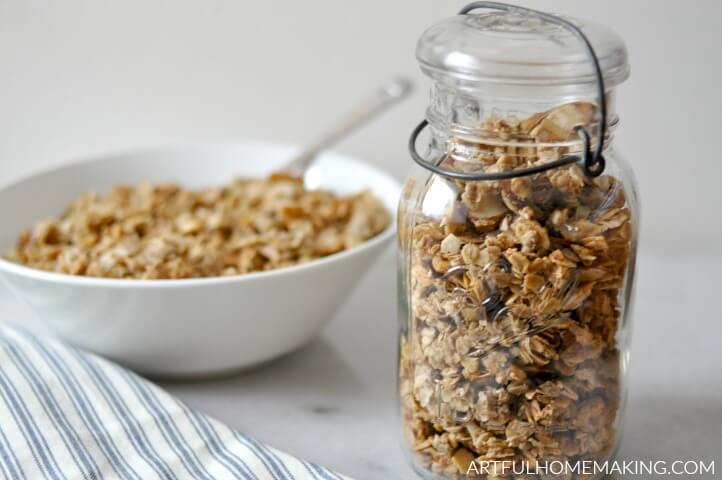 10. Beeswax Candles
Beeswax candles are another fun and easy candle to make.
You can pour these candles in purchased or recycled glass jars, crocks, pottery, or teacups!
Get the easy tutorial for making beeswax candles here.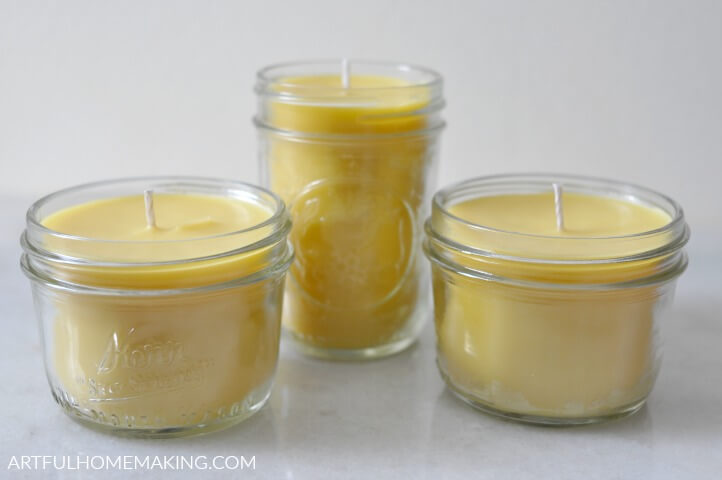 Or, make some rolled beeswax candles. These can be made very quickly, and they're easy enough for kids to make!
Homemade Peppermint Hot Cocoa in a jar makes a very simple and fun handmade Christmas gift!
I've also included some free downloadable gift tags with the recipe!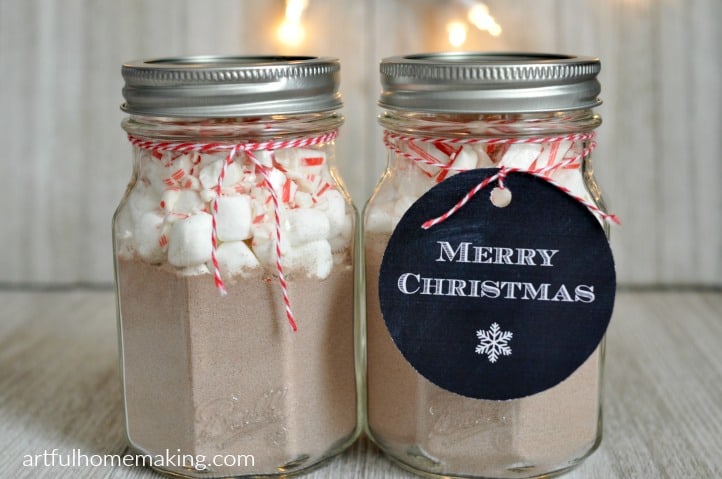 12. Handmade Christmas Ornaments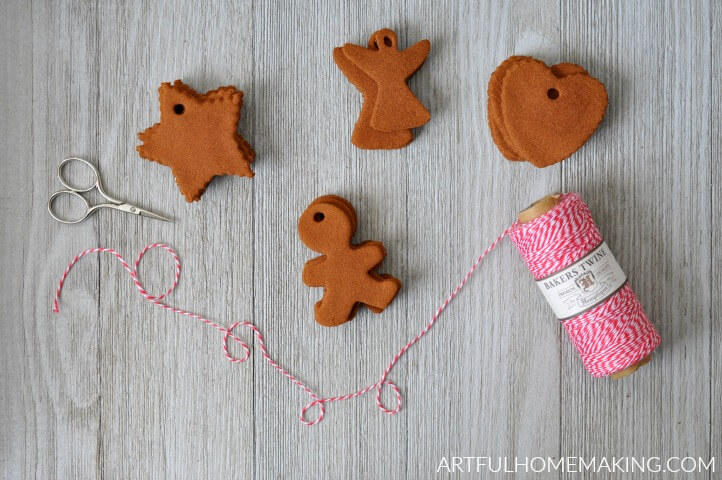 13. Knitted Coasters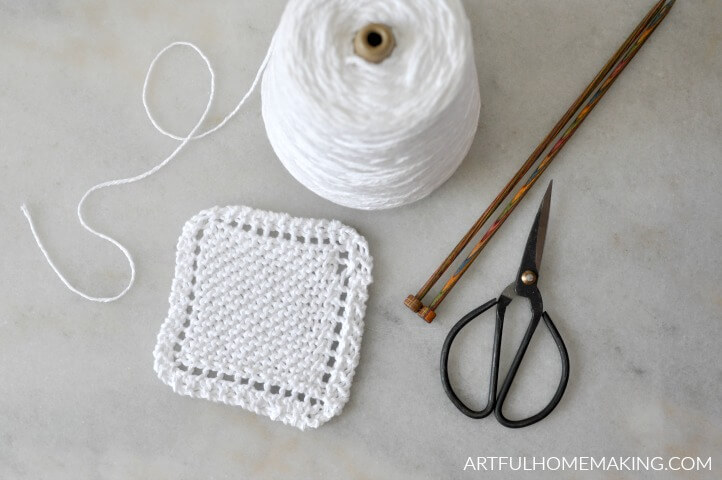 This is a super simple sewing project.
Cloth napkins are basically just a rectangle of fabric with the edges hemmed.
It's great for using up fabric scraps as well! Find the handmade napkin tutorial here.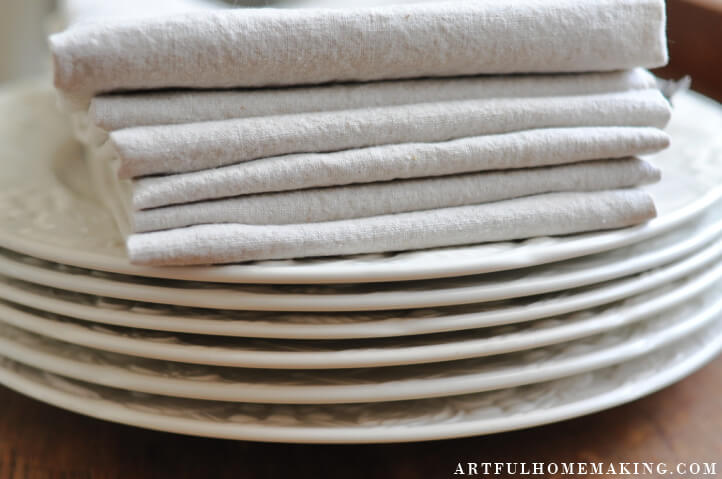 15. Grain Sack Table Runner
Table runners are easy to make, and using a heavier fabric like grain sack makes it even easier. All you have to do is hem a rectangle of fabric the size you want it. It doesn't need to be lined, because the fabric is heavier.
Find the table runner tutorial here.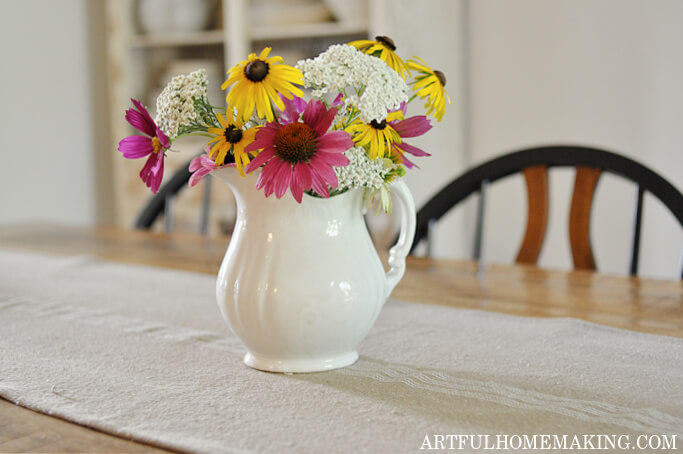 16. Half Apron
This half apron tutorial is one size fits most. In the tutorial, I've used linen to make a linen half apron, but any fabric could be used. Calico would be adorable too!
Find More Gift Ideas
Here are more gift ideas (these aren't handmade Christmas gift ideas, but I thought I would include them in case they might be helpful).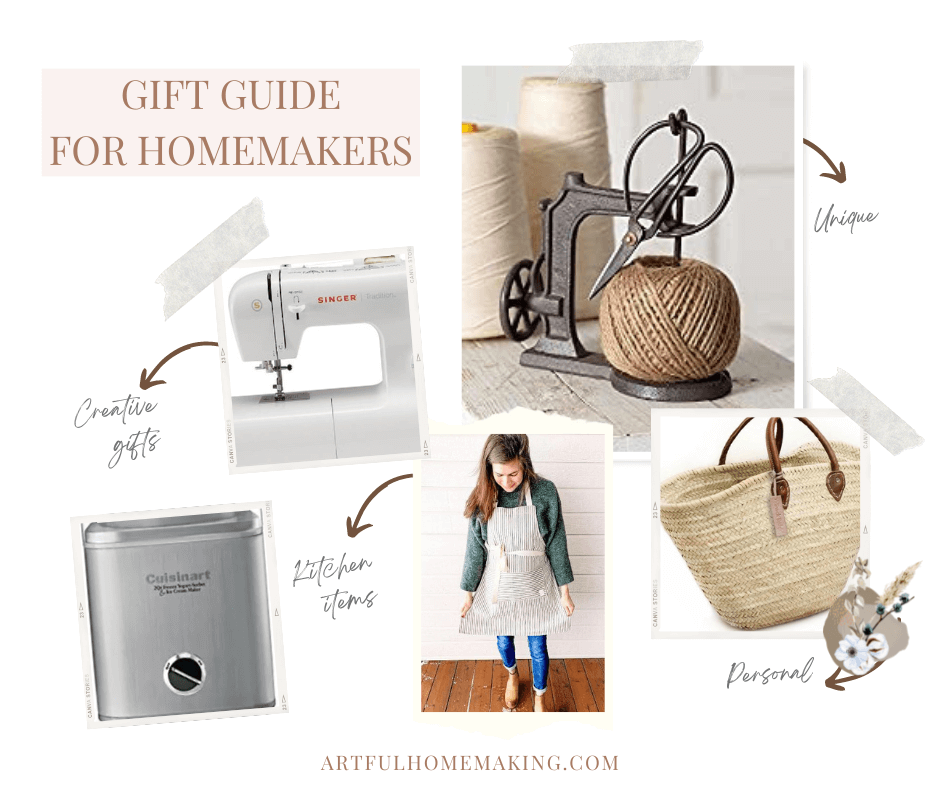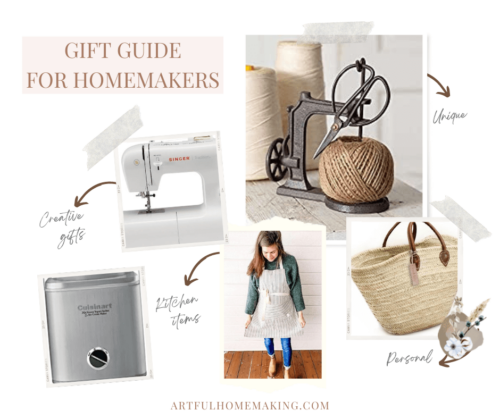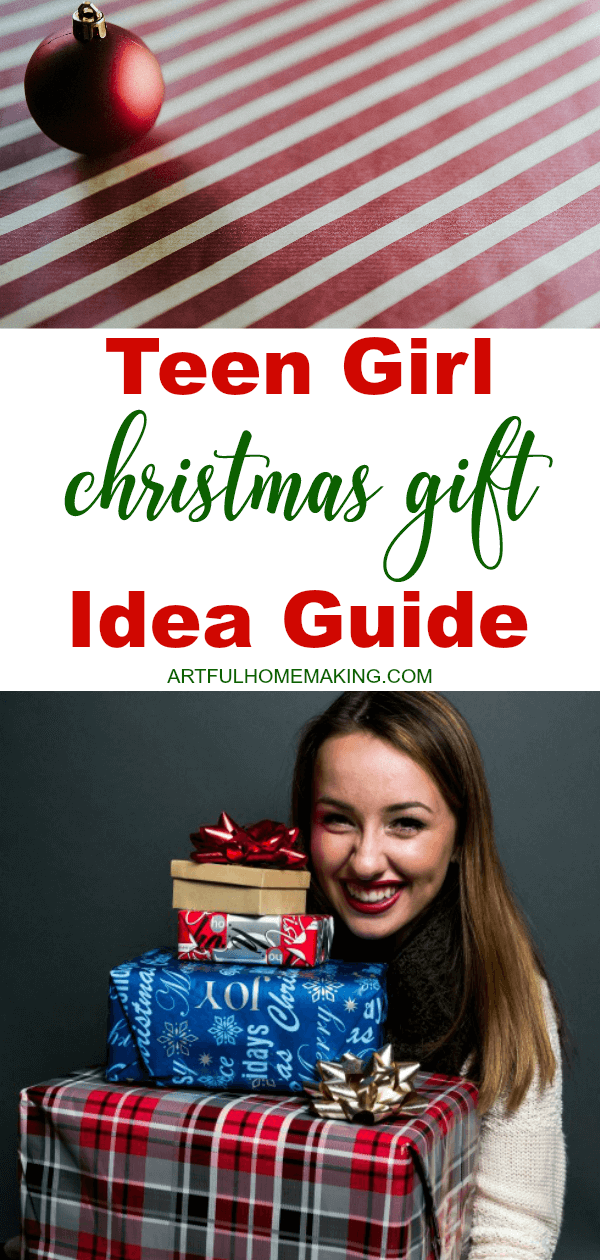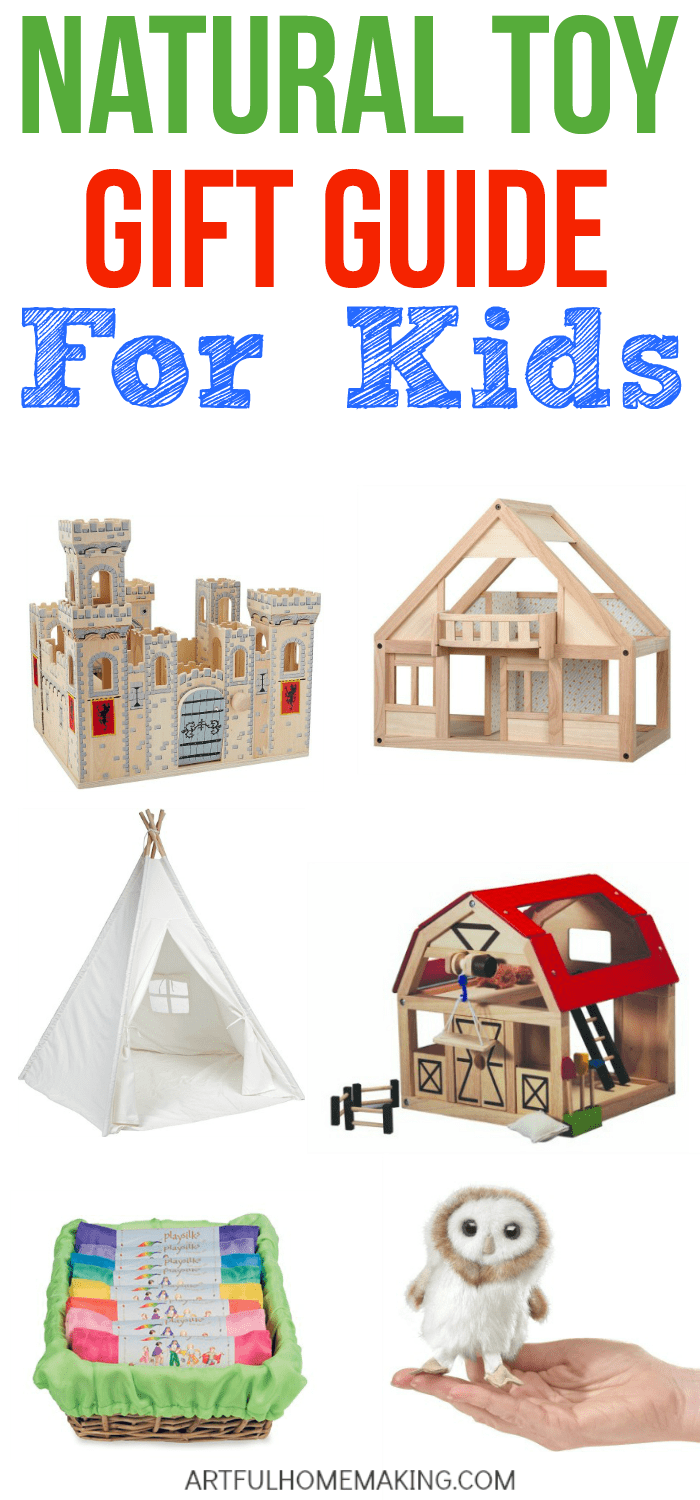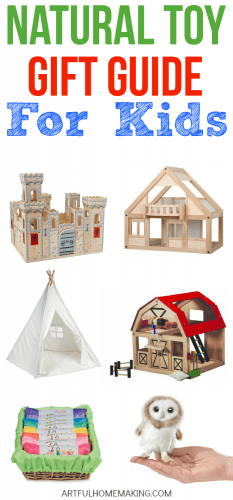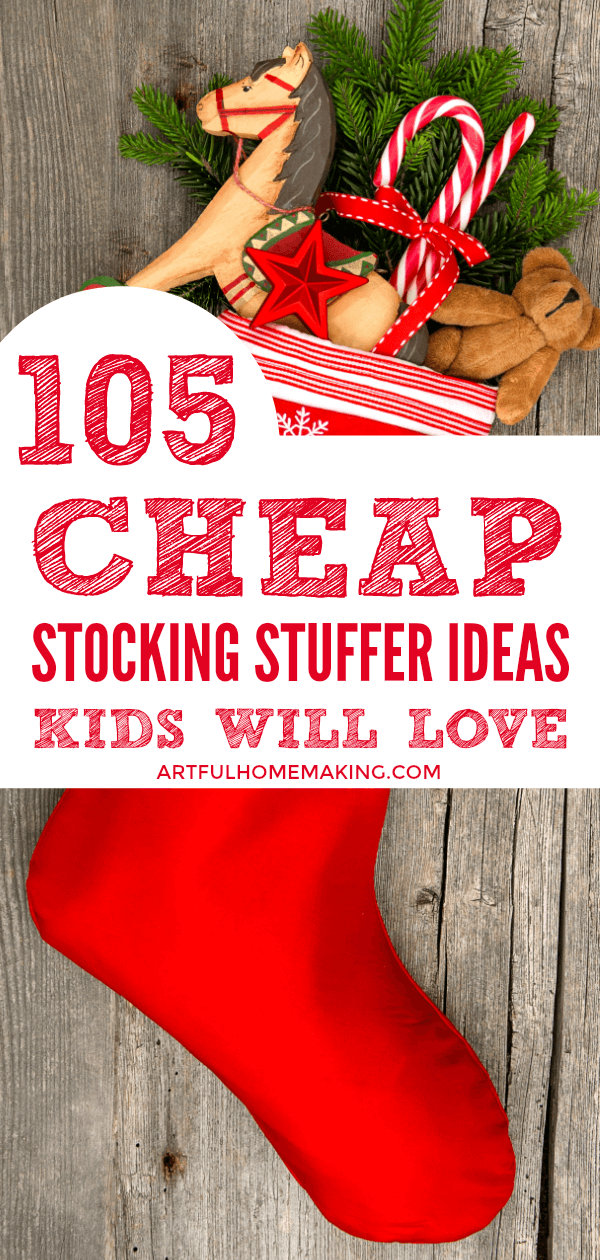 There are so many creative ideas out there!  I'm still hoping I can find some flannel for those matching p.j.'s.
Do you have any other handmade Christmas ideas you would add to this list?  Are you planning to make any of your gifts this year?
Pin This Post for Later