1. Sewing for my youngest daughter. I haven't done much sewing lately. Saturday night I was looking in the girls' closet for something for my youngest to wear to church, and there was almost nothing there. She's been growing like a weed! We dug through the pattern and fabric stash and she picked out some bright and beautiful fabrics for some new dresses. I can't wait to get them finished!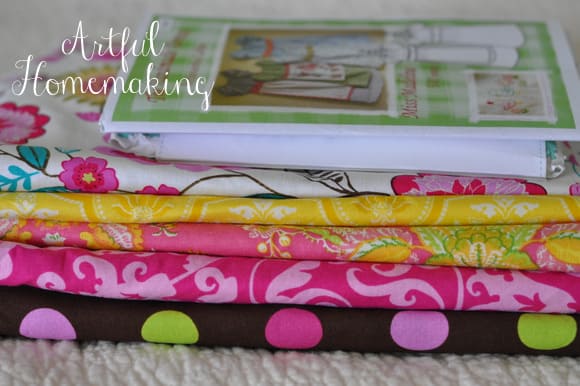 2. This huge set of white dishes I found at the thrift store. I just love white dishes. I had been using this china hutch for herbs and spices in jars, but I decided it looked too cluttery. These dishes made the kitchen look so much cleaner and brighter.
3. My summer reading list. While I don't have a lot of time for reading, sometimes I read a bit in the morning or before bed, and these books are really encouraging me.
4. This new Laura Ashley nightgown I got for free with my Zulily credits.
They had also given me free shipping for a month, so I paid nothing for this!
5. This book, Modern Herbal Medicine. We've had this book on our shelf for awhile, but I hadn't really looked at it (my husband bought it and uses it). For some reason I've been having symptoms of asthma lately and waking up in the middle of the night unable to breathe. This morning I woke up around 3:30 am and couldn't go back to sleep until 6:00. I used some lobelia and an herbal antihistamine and read through this book while I waited to feel better (looking for some ideas to try to relieve my discomfort). I'm glad I finally got around to looking at this book, as it gave me some new insights into my health issues.
What are you loving this week?