Keep your house clean with these 7 simple cleaning tips. If you do these 7 things daily, your house will stay cleaner!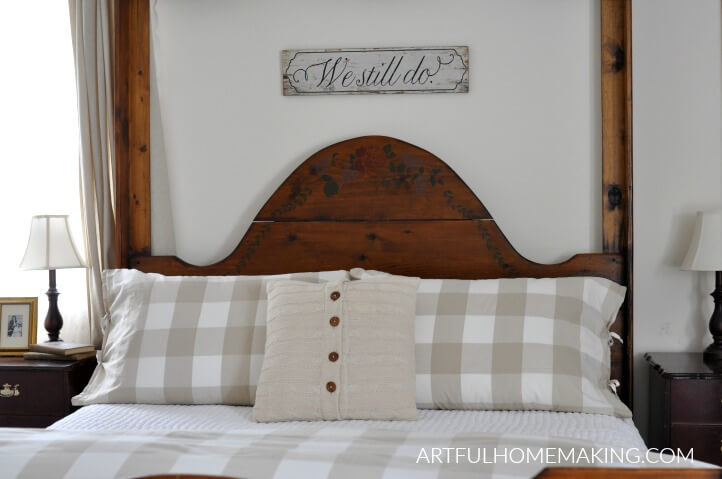 How to Keep Your House Clean
No matter how hard you work to keep the house clean, doesn't it seem like it starts to get messy again soon after? It happens here, too.
What you need is a plan for maintaining order after your house is clean. This is the plan I made for myself as a reminder of the basics that need to be done every day.
I also made a printable list to keep in my homemaking binder. (Scroll to the bottom of the post to get the 7 Things to Do Every Day printable!)
7 Things to Do Every Day
Affiliate links included below. Read my disclosure here. 
A large part of keeping a clean house is maintaining order. If you get into the habit of doing these 7 things every day, you'll be way ahead of the game!
1. Make the Bed
There's just something about a freshly made bed that makes the whole bedroom feel cleaner and more peaceful. And, it only takes a minute or two to accomplish!
2. Do One Load of Laundry
With a larger family, one load a day isn't going to get the whole job done, but it will keep you from getting totally behind! One load per day, from start to finish, will help you stay current with the laundry.
Honestly, I prefer to designate one day as a "laundry day," and get it all done at once, but sometimes I just don't have time to make this work, and it's harder on our septic system. So lately I've been employing this method of doing a load or two each day.
3. Wash the Dishes
Doing the dishes after every meal keeps the kitchen from getting out of hand. It's especially nice when you have older children who can divide up this chore. These days I hardly ever do dishes!
Related Post: Age-Appropriate Chores for Kids
4. Wipe Down the Countertops
You can take care of the bathroom counter whenever you happen to be in there, and kitchen counters can be wiped down after each meal. This is my favorite countertop spray.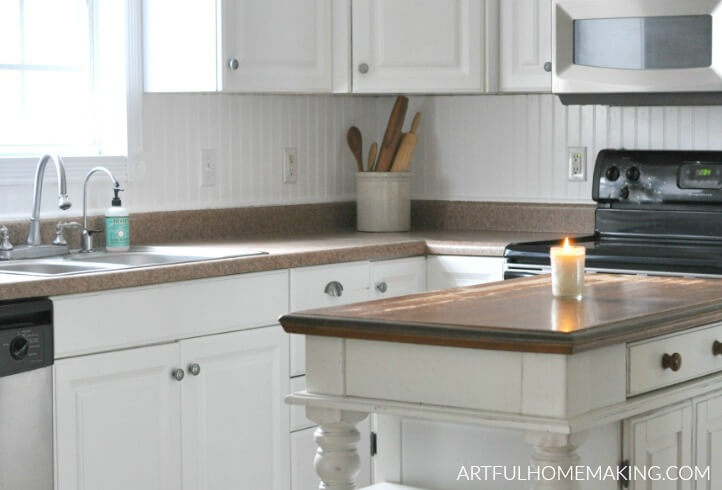 5. Wipe Down the Kitchen Sink
Keeping the kitchen sink clean is one of the foundations of having a clean house. This is my favorite sink scrub.
6. Sweep the Kitchen Floor
If you have little children, you may need to sweep more than once a day, but at a minimum it's a good idea to sweep the floor when you're cleaning up after dinner.
7. Do a Five-Minute Pick Up
You'd be amazed what you can accomplish in just five minutes! Set the timer and quickly tidy up the main living areas at least once a day. If you have children at home, let them help you!
A Free Printable for You
I hope these simple tips start you on the way to being able to keep your house clean on a regular basis! They won't take care of everything, but they will help you maintain a clean house most of the time.
Be sure to download your free printable 7 Things to Do Every Day list below!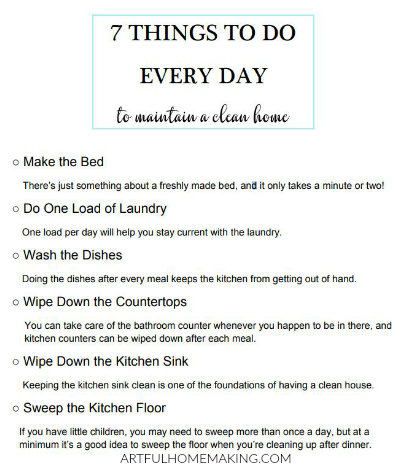 Pin this post!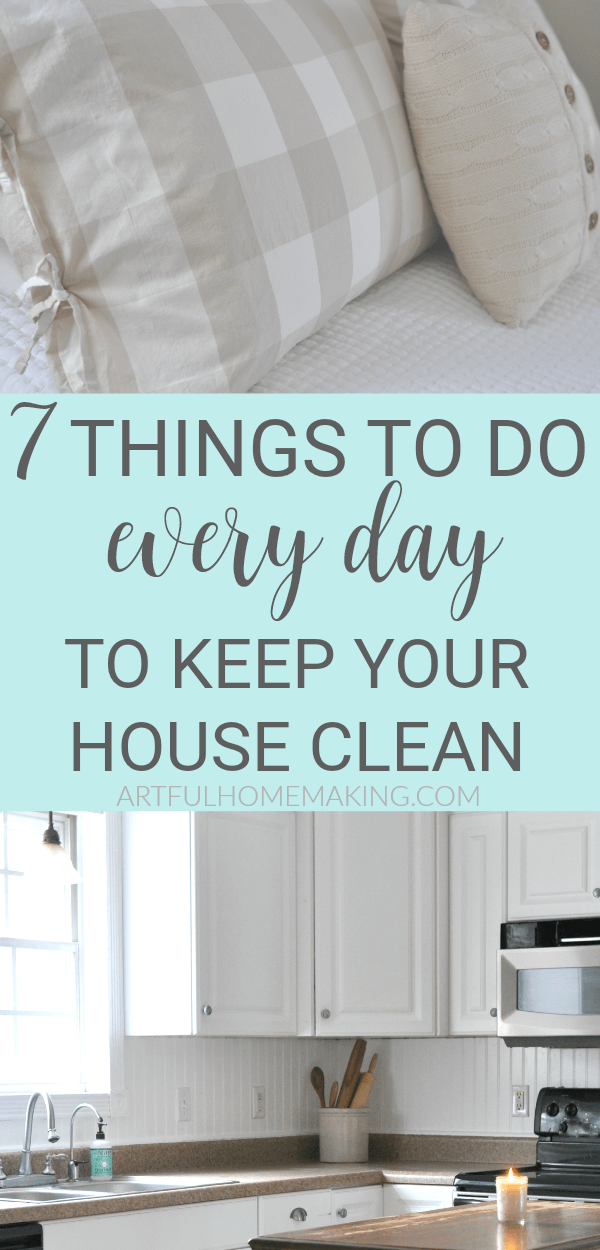 Related Post:
7 Habits of Highly Effective Homemakers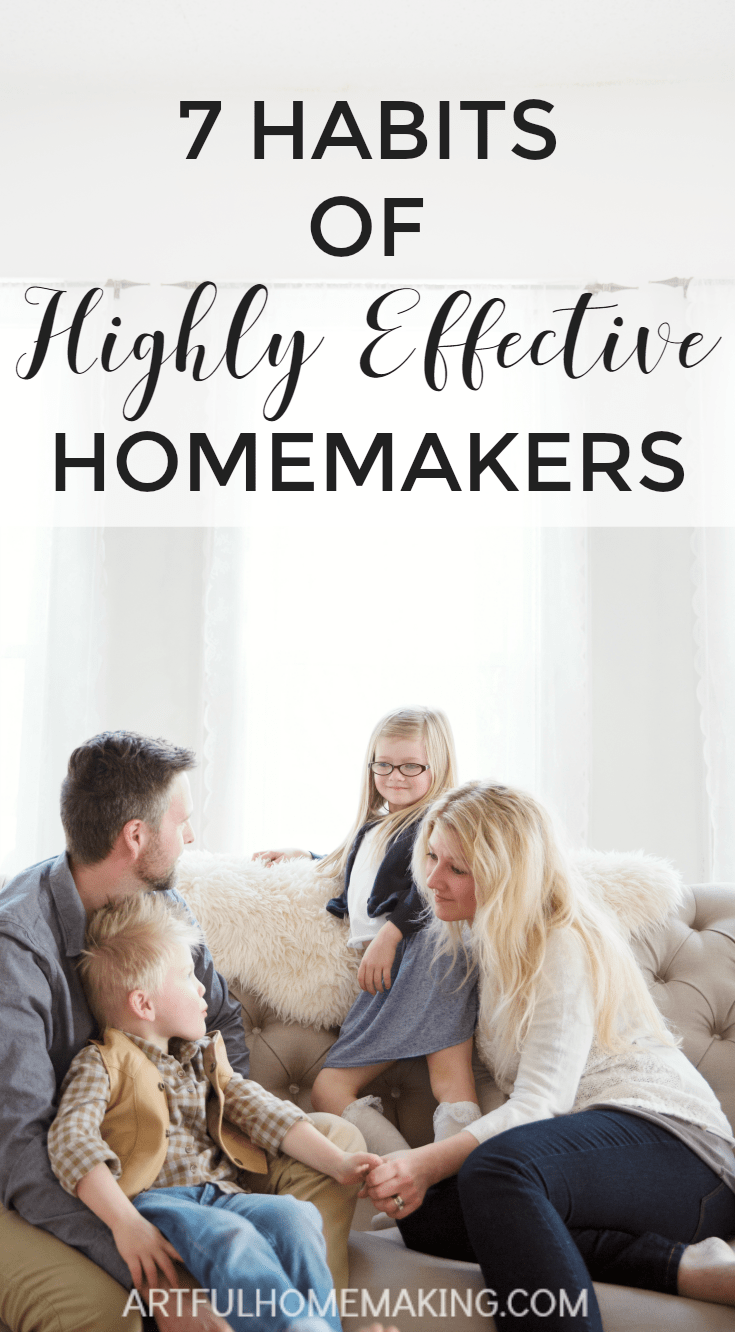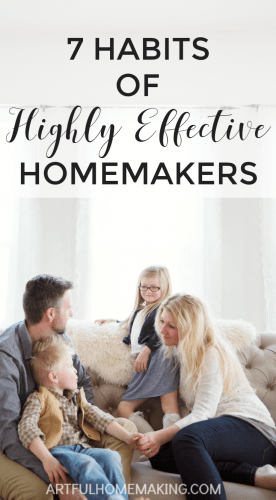 This post contains affiliate links. Read my disclosure here. Sharing here.