Homemaking 101 is the perfect place for beginner homemakers to start. We'll go over what homemaking is, why it matters, and how to turn your house into a home.
What is Homemaking?
Homemaking is the art of turning a house into a home, creating a beautiful and nurturing place for your family.
One dictionary has defined homemaking as:
the creation and management of a home, especially as a pleasant place in which to live.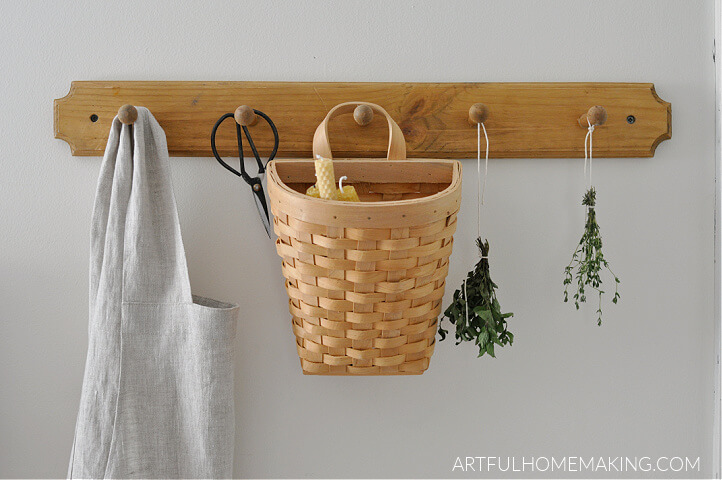 I love this definition, because it so accurately describes my goal as a homemaker. My goal has always been to create a place that would be a haven for my family.
I've always wanted our home to be a safe, nurturing, comforting, and inspiring place to live. A place where you can exhale and breathe deeply at the end of the day. A place that inspires creativity and the cultivation of happy family memories.
In order to create this beautiful, intentional, meaningful home, hours of thought, work, and planning have to happen first.
And that's what homemaking is. Homemaking includes the vision, the planning, and the work involved in making a home.
What is a Homemaker?
A homemaker, then, is someone who puts in the work of turning a house into a home.
A homemaker can be someone at home full time, but this is not a requirement. The important thing is that the homemaker be dedicated to creating a nurturing home environment.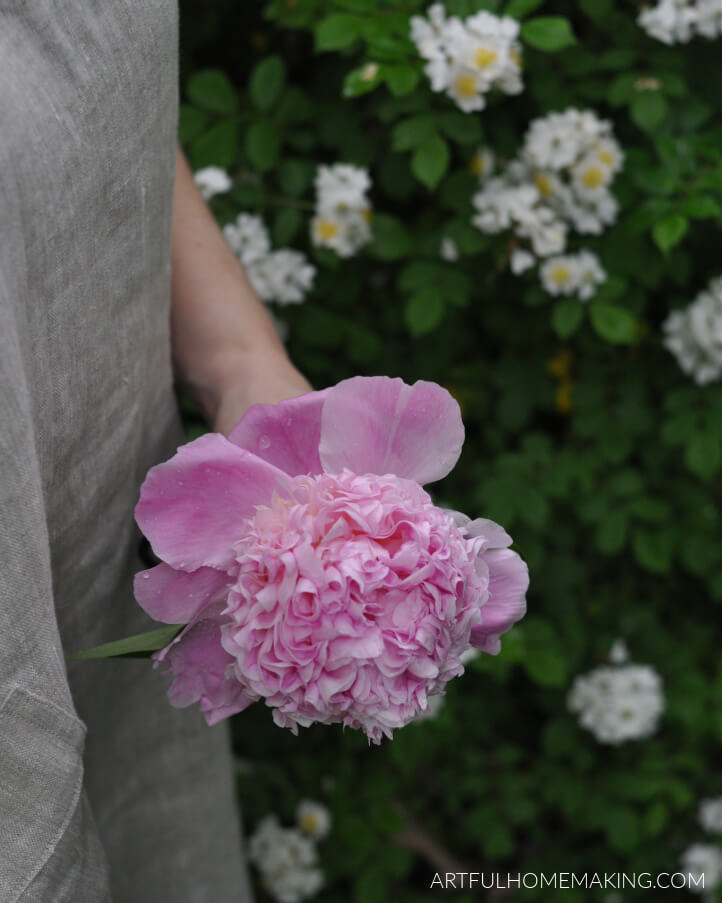 What Do Homemakers Do?
Homemakers do so much! In addition to getting a vision for the type of home they're trying to create, homemakers also need to come up with systems and routines that keep the home running smoothly.
In addition to coming up with those routines and systems, they also do much of the work in managing and maintaining the home.
Not all of the work needs to fall on the homemaker's shoulders, however. If there are others living in the home, some of the tasks can (and should) be delegated to other members of the family.
Some of the homemaker's duties might include:
Creating schedules and routines
Meal planning
Cleaning
Cooking
Baking
Decluttering and organizing
Caring for children
Shopping for groceries
Gardening and yard work
Food preservation and canning
Sewing
Mending and wardrobe maintenance
Nursing sick family members
Managing the home finances
This is not an exhaustive list. There are so many things that make up ordinary home life!
Why Homemaking Matters
So, why does homemaking matter, anyway? It matters, because people matter.
Creating a beautiful and nurturing home for our loved ones is an act of love.
Homemaking is love, if done in the correct spirit. Think of all the opportunities for loving service that are wrapped up in homemaking.
What this means is that homemaking is actually a ministry. When we cook a meal, organize a room, sew on a missing button, or bake a loaf of bread, we're serving our family.
Homemaking matters so much more than we might have ever realized! Sometimes, in the midst of all the daily work (that sometimes might feel like drudgery), we lose sight of why we're doing this.
We're doing all this work because home and family is worth fighting for. And all those little chores make up the beautiful picture of a home life that inspires and nurtures those who live there.
Homemaking matters because it's one of the best ways to show love.
Homemaking 101: Home Management for Beginners
So now we come to the Homemaking 101 lessons for beginner homemakers. We've discussed what homemaking is, and why it matters. Now let's talk about home management and the practical skills needed for managing a home.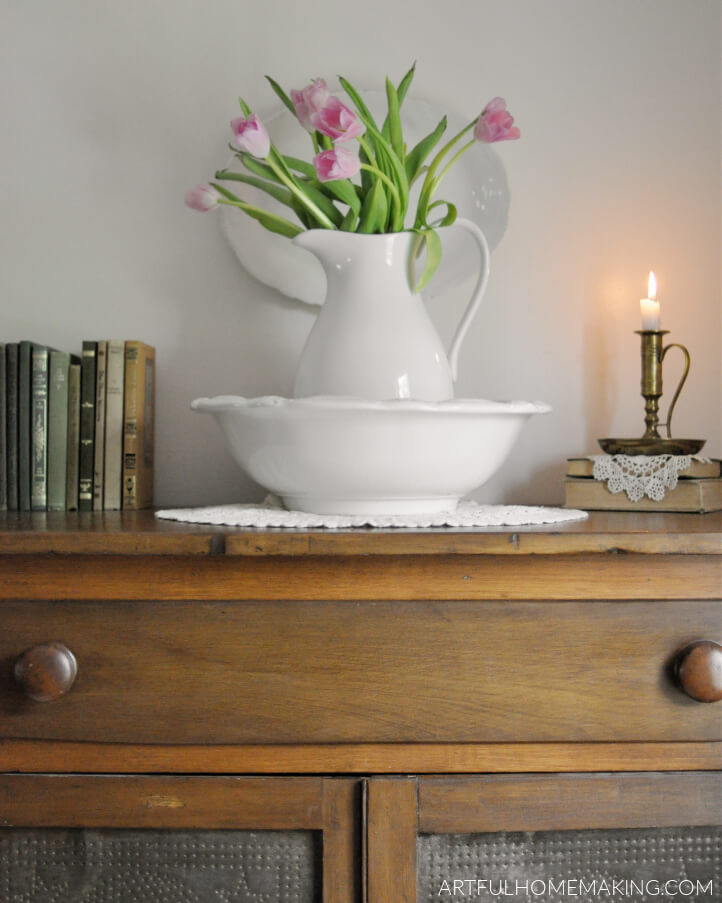 Get a Vision for Your Home
I've mentioned this in several other homemaking posts (see especially this one— 7 Habits of Highly Effective Homemakers), but it needs to be discussed here as well.
You can't create what you haven't first envisioned. You need to know what it is that you're trying to create.
Then, once you've come up with a vision for your home, you'll be able to come up with a clearer plan for how to achieve your goals.
In order to get a vision for your home, I suggest having a brainstorming session. Sit down with a blank piece of paper or a notebook, and jot down everything that comes to mind when you think about the type of home you long for.
This should just be a brain dump type of exercise, so write down whatever comes to mind. And don't worry if it's messy.
After you've written down everything you can think of, look over your notes and evaluate. What themes do you see emerging? Are you beginning to get a picture of the type of home you'd like to have?
When I do this exercise, it might look something like this:
Speak encouraging words
Light candles at dinner
Delicious, nourishing food
Make happy memories
Homemade bread
Meals on time
Clean laundry in drawers
This is just an example of a few things that come to mind when I think about creating a beautiful home life. There are so many other possibilities!
Whatever it looks like for you, think about your priorities and get a vision for your home. Having this vision in place will make such a difference as you set out to create your dream.
Put Together a Homemaking Binder
This step is totally optional, but it might be helpful, especially in the beginning, when you're just learning to manage your home.
A homemaking binder is a helpful place to keep a copy of your written schedule or routine, cleaning routines, meal plans, shopping lists, and anything else that may be useful in your homemaking journey.
I just use a plain white binder with tabbed sections labeled:
Schedules
Cleaning
Menu
Budget
Goals
Projects
Contacts
For more help in creating a homemaking binder, see this blog post.
If you go ahead and start putting your binder together now, you can store your written homemaking vision and all the other routines and plans we'll be creating later on.
If you're not a paper type of person, and you prefer to plan digitally, that works as well.
Create a Daily Schedule or Routine
In order to keep your home running smoothly, it helps to have a homemaking schedule. This will be unique to each homemaker's situation and personality.
This is just a basic daily schedule that will help you plan your time at home and be more productive. I know not everyone operates well with a schedule, and there are times when I'm not able to follow mine.
You can think of it as a routine, and just follow it loosely, whenever you're able. Just having a routine to follow (even loosely) can help you stay on track and get more done in the long run.
Think of all the things you need/want to get done in a day. If you work outside the home, much of your day will already be planned for you, and you'll just need to figure out how to be the most productive with your hours at home.
If you work from home or are a full time homemaker, you may be able to create a more flexible routine.
Here's an example of a possible daily routine:
6:00-9:30 Morning Routine (Bible and prayer time, personal reading, exercise, shower, breakfast)
9:30-10:30 Cleaning and chores
1:00-1:30 Lunch
1:30-4:00 Projects (homemaking projects, creative projects, or online work)
4:00-4:45 One-on-One Time with kids
5:00 Start Dinner
6:00 Dinner
7:30 Evening Routine
11:00 In Bed
This is just an example. There are many different ways to create a daily routine that will help you to focus on what matters most to you and to make the most of your time.
Affiliate links included below, which means I may make a small commission at no extra cost to you. Read my disclosure here.
Create a Homemaking Routine
One of the keys to managing your home well is to create a homemaking routine.
With a good routine in place, your home will run smoothly, and you'll eliminate so much potential disorder and chaos.
In the Little House on the Prairie books, Ma had the following homemaking routine:
"Each day had its own proper work. Ma would say: 'Wash on Monday, Iron on Tuesday, Mend on Wednesday, Churn on Thursday, Clean on Friday, Bake on Saturday, Rest on Sunday.' "
I love the idea of focusing on one aspect of homemaking each day. And for many years I organized my week like this.
We did laundry on Monday, I did all the baking on Wednesday, and we cleaned house on Friday. My days were a bit different from Ma's, but it was the same idea, and I really loved it.
These days, my homemaking routine looks similar, although I'm not able to give as much time to each thing as I used to.
Here's my current homemaking routine:
Monday: Home Blessing Day (reset home from the weekend)
Tuesday: Kitchen Organization Day
Wednesday: Baking Day
Thursday: Declutter and Organize Day
Friday: Cleaning Day (focus on some extra cleaning tasks today)
Saturday: Sewing and Craft Day
Sunday: Planning and Rest Day
As I mentioned above, I'm no longer able to spend hours each day on each of these tasks, like I used to. Now I have a 2-hour block of time on weekdays (and a bit longer on Saturdays) to work on my focus area.
I still think it's helpful to have a focus for each day, as my brain loves focusing on one thing at a time (just personal preference!).
If this sounds helpful to you, here are some ideas for activities you could include in your homemaking routine.
Laundry Day
Baking Day
Gardening Day
Planning Day
Filing Day
Sewing Day
Decluttering Day
Organizing Day
Errand Day
You can choose whatever it is that you need or want to focus on in your home. I've found this method very helpful for getting things done.
Make a Meal Plan
Creating a meal plan can save so much time. With a meal plan in place, you'll never be at a loss for what to eat!
There are many ways to make a meal plan, and I've used several methods through the years.
Here are a few of the different meal planning options you can try.
Theme Nights
For this meal planning idea, come up with a different theme for each night. Then, you can fill in your menu with a recipe that fits the theme. Here's an example:
Monday: Mexican
Tuesday: Meatless
Wednesday: Fish
Thursday: Beef
Friday: Pizza
Saturday: Chicken
Sunday: Leftovers
Monthly Meal Plan
You can also create a month's worth of menus at a time. This can be a lot of work in the beginning, but it saves a lot of time in the long run!
Seasonal Eating
If you have a garden, you can plan your whole menu around what's currently growing in the garden. You can do the same thing with foods you've preserved and stored, planning your meals around what's readily available and filling them in with other pantry items where necessary.
Traditional Meal Plan
This is what many people think of when they think of meal planning. For this way of planning, every week you get out your favorite cookbooks (or use recipes you've found online). Pick recipes that sound appealing, and create a meal plan and grocery list around these recipes.
Family Favorites Meal Plan
When I haven't had time to do a lot of planning, this is the method I use. There are certain items that I know we can create a meal around, like a whole chicken or a tube of ground beef.
When I go to the store, I'll pick up whole chickens, ground beef, a roast, potatoes and carrots, etc. Even if I don't have an actual meal plan with recipes, I know we can have roast chicken one night, pot roast another night, taco salad the next night, etc.
Any of these meal planning methods will work. Just pick the one that works best for you (you may need to try several to decide which you prefer).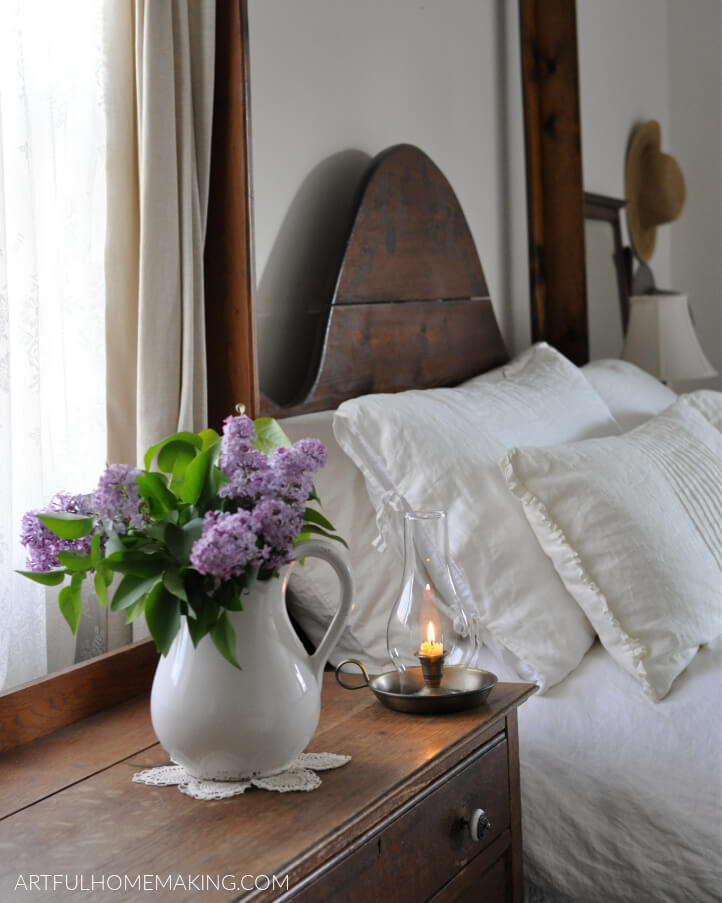 Create a Cleaning Schedule
With a cleaning schedule in place, you'll always know what to clean and when to clean it. In order to come up with a personalized cleaning schedule, look around your home and think about all the different areas that need to be cleaned.
Then decide how often those areas need to be cleaned. Some will need daily maintenance, while others only need to be done weekly.
You will probably also have semi-annual and annual cleaning chores as well.
Here's an example of a cleaning schedule.
Daily Tasks
Make beds
Do two loads of laundry
Wash dishes after each meal
Wipe down countertops and table
Clean out kitchen sink
10 minute pickup
Sweep kitchen floor
Take out trash
Weekly Tasks
Monday:  Wash towels and sheets
Tuesday: Dusting
Wednesday: Bathrooms
Thursday: Vacuuming
Friday: Wash floors and clean bedrooms
Monthly Tasks
Monthly chores might include things like the following:
Wipe down walls
Clean and sweep garage
Clean windows
Vacuum/Clean out vehicle
Dust baseboards
Vacuum edges of all rooms
Vacuum furniture
Clean door handles (we sometimes do this weekly)
Organize/declutter pantry
Dust blinds
Flip/rotate mattress
Semi-Annual Tasks
Go through entire house and purge unnecessary items
Clean Carpets
Yearly Tasks
Clean/dust bed frames and air mattresses
Vacuum mattresses
Wash curtains and window treatments
Vacuum under beds and furniture
Thoroughly clean out and straighten all closets and dust/vacuum
Thoroughly clean refrigerator and freezer and organize
Clean out kitchen cupboards and drawers and wipe out
Clean light fixtures
These are just a few ideas for things you might include on your cleaning schedule. Cleaning schedules are a matter of personal preference and the needs in your own home. Every home and every homemaker will be a bit different!
Also, there are different methods for cleaning your home, and all can work. (For instance, instead of cleaning certain items yearly, you can divide your home into zones and regularly deep clean each zone. This eliminates the need for spring or fall cleaning.)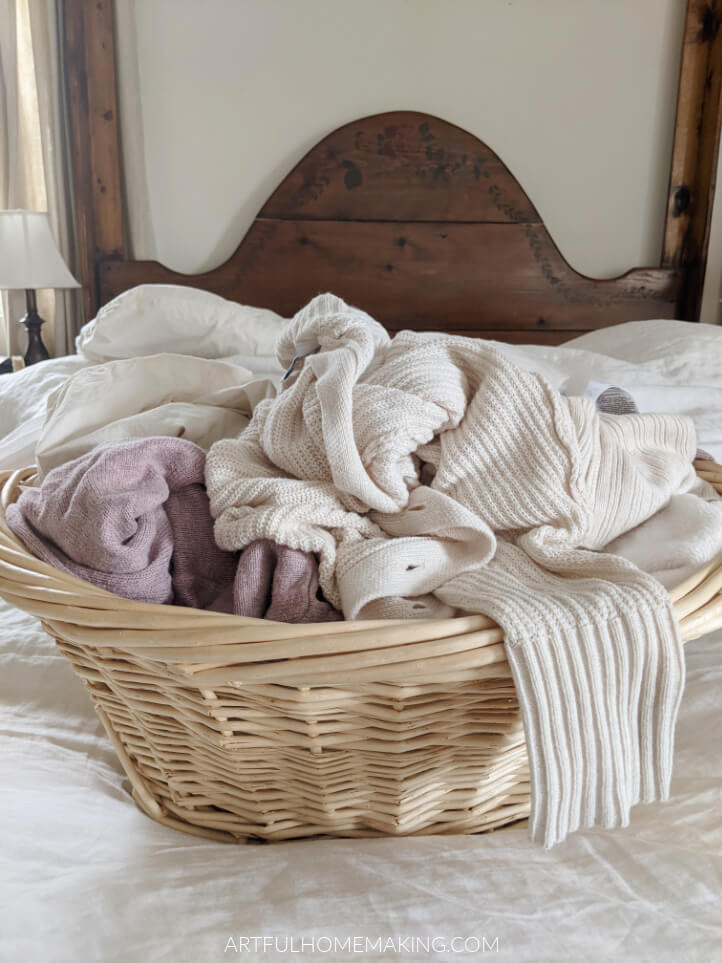 Create a Laundry Routine
Laundry can be a frustration for many homemakers, especially if you have several people creating laundry for you to wash!
This is where a laundry routine comes in. With a routine or some sort of plan in place, you'll never need to feel frustrated by piles of clean and dirty laundry again!
As with all homemaking routines, there are many different options, and you need to find the one that works best for you and your home.
Here are some of the most popular laundry routines:
Have a certain day to wash certain things (like washing towels and bedding every Monday, kids' clothes on Tuesday, etc.)
Designate one day as "Laundry Day," and wash all the laundry on this one day (we did our laundry this way for years)
Wash one or two loads of laundry every day, from start to finish (wash, dry, fold, put away)
Wash a couple loads of laundry every day, storing clean laundry in baskets on shelves, and then have a "Folding Day" to fold and put everything away (this is a modified version of what we currently do)
Have a certain day for each family member to do their own laundry, from start to finish
These are some of the most common laundry routines I've seen (and some I've used). I know there are others, too. There isn't one right way to handle laundry. It all depends on what works best for you.
The important thing is that you have some sort of plan to stay on top of the laundry so it never gets out of hand. This will eliminate so much stress.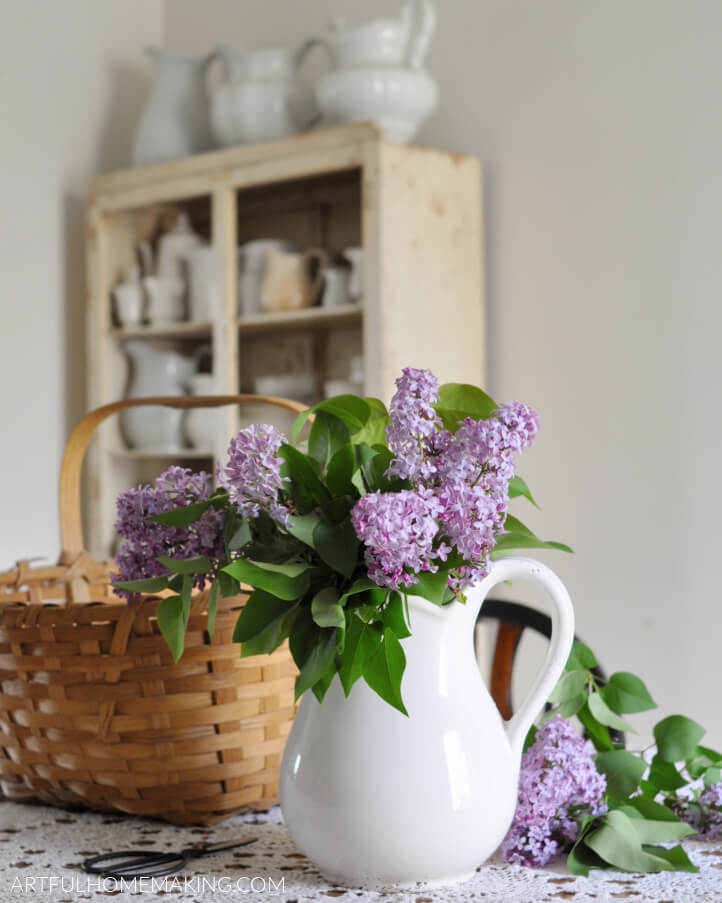 How to Learn Homemaking Skills
Now that we've gone over how to create a home management system, it's time to learn some homemaking skills!
There are so many homemaking skills to learn:
Cleaning and organizing
Cooking
Baking
Sewing and mending
Gardening and food preservation
Basic natural home remedies
Caring for children
Those are just a few examples. There are so many possibilities! Where do you start first?
One of the first homemaking skills I would recommend learning would be how to cook. This doesn't have to be complicated. Just get a basic cookbook, or look online for some basic recipes, and master one at a time.
The same is possible for any homemaking skill you want to learn. Get a book, ask a mom or grandmother to teach you, or find videos online.
These days there are so many great free resources available to learn anything you want!
In order to find time to work on these new skills, you can add a time block in your daily schedule for learning.
That's how I learned how to bake bread and how to sew. I used my baby's naptime to work on my baking and sewing skills, and in a very short period of time I was turning out good bread and making my own clothes!
Putting Your Plan Into Action
Now that you've created a homemaking plan and a homemaking binder filled with your goals and plans for your home, where do you go from here?
You may want to consider getting a daily planner to help you stay organized and plan what to do each day. You can also use your planner to keep track of goals and homemaking skills you want to learn.
I use my homemaking binder in conjunction with my daily planner. The binder gives me a framework for all I'm doing in my home (goals, meals, etc.), and the planner gives me  daily direction.
On Sunday afternoon or evening, I sit down with my planner and write down all the things I need or hope to accomplish the following week.
It's also helpful to write down your meals for reference during the upcoming week.
Then, consult your planner every evening before going to bed. I've found it helpful to do an evening "brain dump" just before going to sleep. This way I can rest without the feeling that I've forgotten something important. I know it's all written down on my planner.
If you run into difficulties with your new homemaking routines, don't hesitate to alter them to fit you and your family better!
Managing a home is a constant activity. It isn't something you can do once and then be done with it. As your family and your life situation changes, your routines and systems will also need to be adjusted to fit your life.
I'm regularly adjusting small details in our routines. It's just part of it!
Homemaking is Worth It
I hope this Homemaking 101 guide has been helpful for you, especially if you're a beginning homemaker. There's so much to learn, but being a homemaker is so fulfilling and worth it!
Don't listen to anyone who tells you it isn't worth doing well, or that homemaking is boring. There are parts of it that are mundane, but it doesn't have to be boring.
When you focus on the art and the ministry of homemaking, you realize that all of those small tasks are creating something beautiful—a treasure chest of memories and sweet relationships—all because you chose to invest in your home.
Read More Homemaking Posts
If you've enjoyed this homemaking 101 post, be sure to read these for more homemaking encouragement: