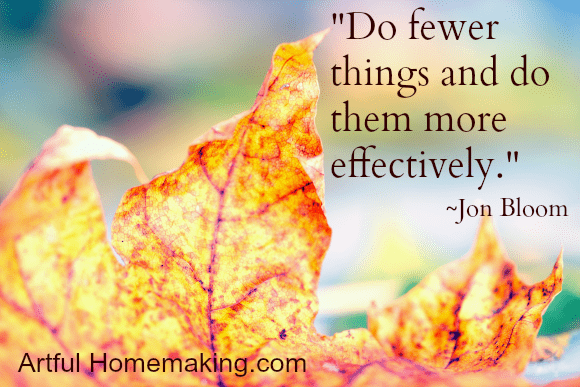 "Do fewer things and do them more effectively. Ruthlessly say no to distractions…Ultimately only 'one thing is necessary.'"
"Test every demand for your attention by asking 'why' and other exposing questions. Questions are mental machetes God gives us to slash through the overgrowth of the world's demands on us. We are not to uncritically take a new obligation on. We must test it against what we want to become. So we must ask the obligations questions like: Why should I do this? Why now? What is it promising me? What kingdom end will it accomplish? Will it fragment my focus on my primary callings? Why does it feel so emotionally compelling to me?"
"The goal is becoming adept at this through 'constant practice' (Hebrews 5:14) so that most entanglements can be discerned and resisted almost immediately."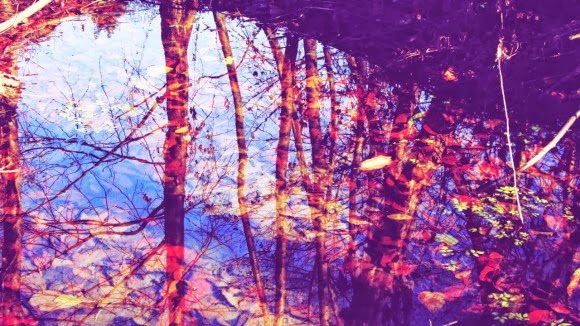 These are the questions I'm asking myself as I go through each day as a Christian wife, mother, and homemaker. Is all of the busyness really necessary? Sometimes it is, especially when you're part of a family with different needs, interests, and goals. But sometimes I'm creating unnecessary complications for myself, and trying to do too much!
Like the pile of sewing I had hoped to accomplish. I'm giving myself permission to ignore that. And after getting a second-degree burn while canning applesauce last Saturday, I decided that apple butter made in the crock-pot and frozen is great! And we're dehydrating lots of the apples, too, which is something the kids can do all on their own. I'm simplifying wherever possible. I tend to over-plan.
When, really, only one thing is necessary.
What about you? Do you ever plan too many things and then find you can't accomplish them all?


Have you ever used Manuka honey to heal a burn? I'm using colloidal silver spray and Manuka honey on my burn, and I'm wondering how well it's going to heal. I've never had a 2nd-degree burn before, so I don't have much experience with it!