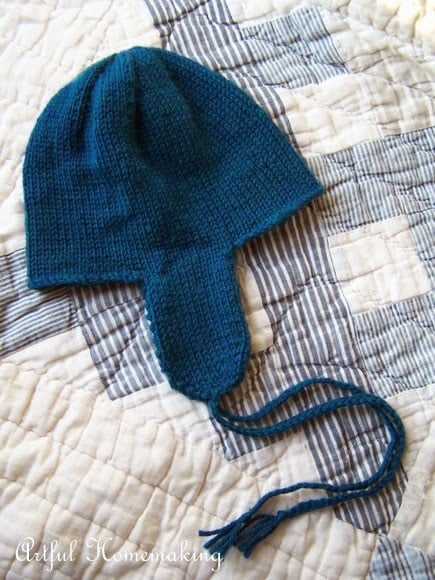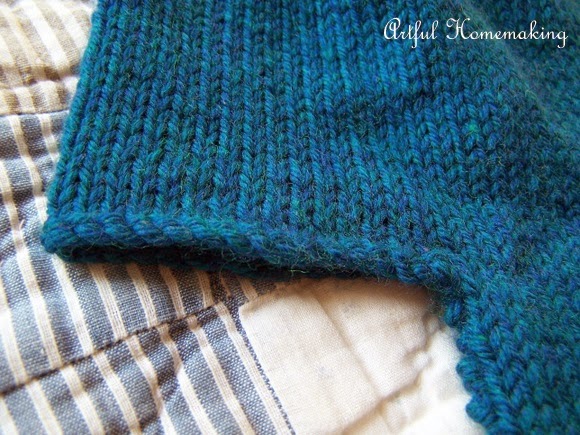 How exciting to finish my first hat! I used
Julie's free earflap hat pattern
, just like the one my mom made for my little guy last year. When I gave it to him to try on, he didn't want to take it off!
I also finished this adorable pair of baby pants, using
this pattern
. I wish this pattern had existed back when I first started using cloth diapers with my second baby (10 years ago). I remember how hard it was to find pants to fit over the huge diaper. This pattern eliminates that problem, as there is a rear panel that adds extra room to accommodate a cloth diaper. And I love the cuffed version! I didn't ask him to pose for any of these photos…I just followed him around with the camera, and he looked so cute!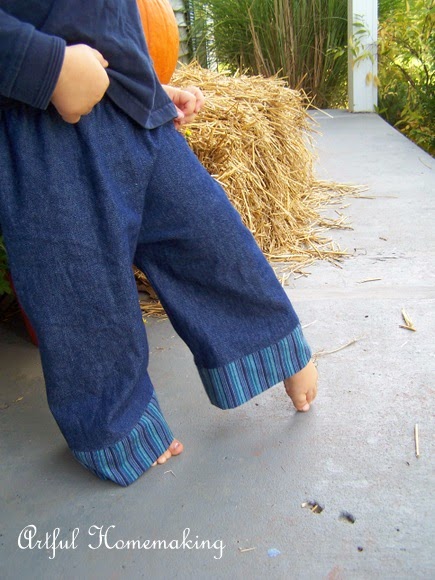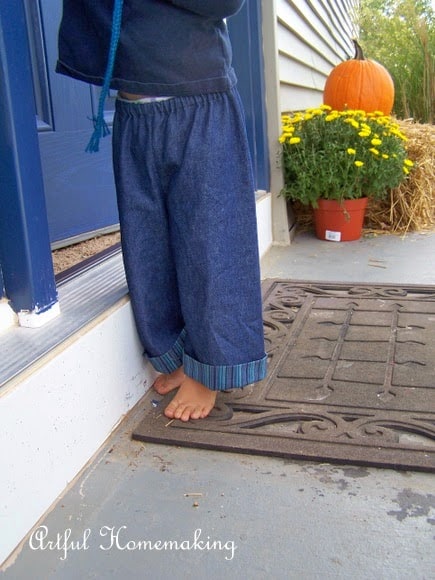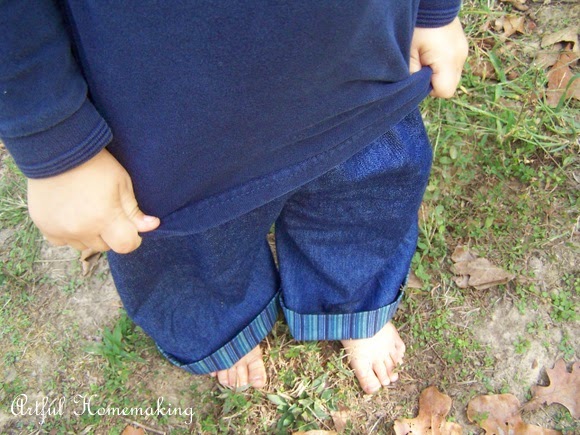 It looks like I made a few mistakes at the top of the hat…oops! I did have some unusual situation happen where I ended up with one extra stitch on my needles. I have no idea how that happened, and I didn't know how to fix it so I just kept going! 🙂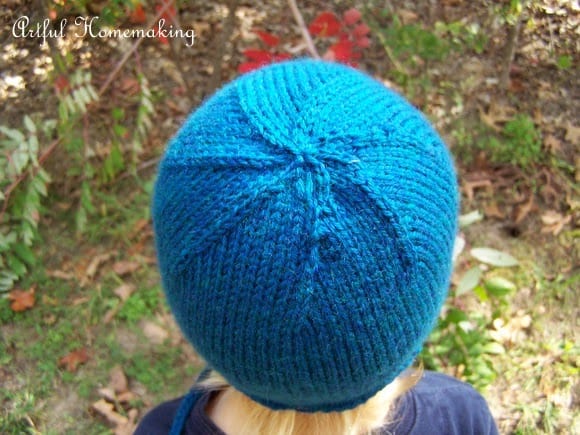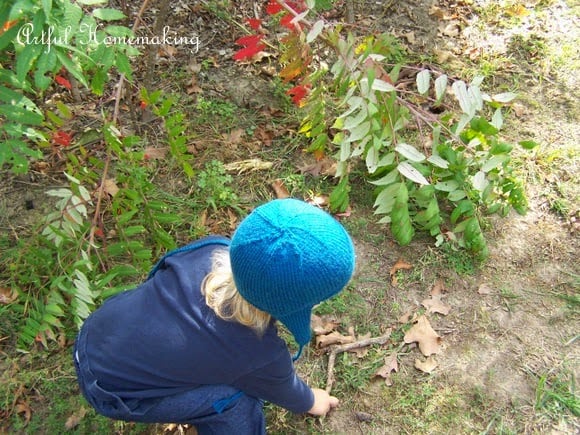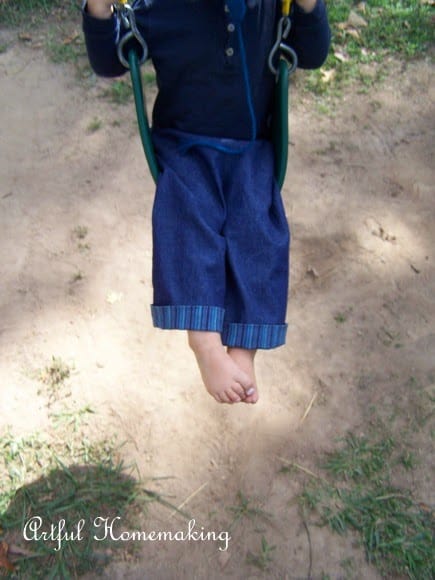 Now that I have finished my first hat, I'm longing to make another one. But until I can afford to buy some new yarn, I've gone back to making
dishcloths
.
I recently started reading Gentle Measures, a book by Jacob Abbott. My husband found this book a few years ago and I saw it on the shelf so I thought I'd see what it was about. I can't say for sure about the whole book, but so far I really like it. The encouragement to have sympathy with our children, to enter into their childish interests, to treat them gently and lovingly is so great. I'm looking forward to reading the rest of it, but time for reading is scarce these days!