I have a daughter who doesn't like hair things very much, since she feels like they're uncomfortable. I got her a hairband from Lilla Rose for her birthday this year, and she says she can hardly even tell she's wearing it! That's how I feel about them, too. They're a great hair accessory for the comfort-minded. Plus, I really like the way they look!
This headband will look great through the rest of the summer months and on into fall, with its golden-toned beads. The headband will adjust to fit any head size, from toddler on up to adult.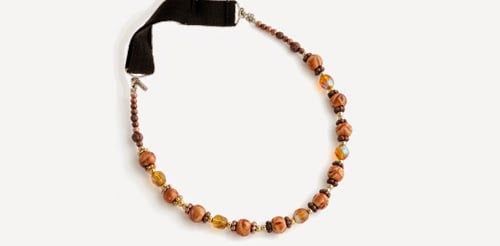 Rays of Sunshine Hair Band
I also wanted to mention that Lilla Rose is having a great sale this weekend! Some items are being retired, and new ones have been added. You can find the sale here.
Enter the giveaway through the Rafflecopter form below (giveaway open to U.S. residents only):