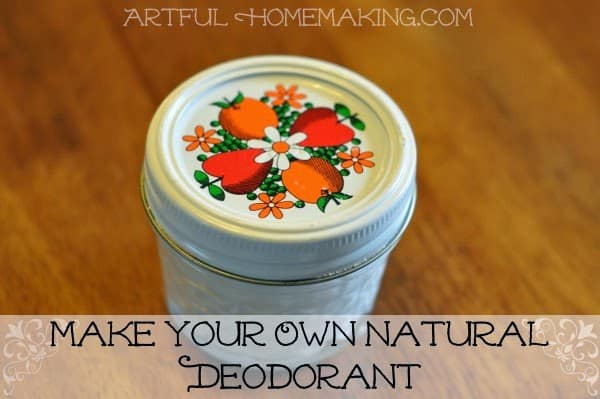 My husband found a recipe for how to make natural deodorant and suggested I try it.  I was happy to oblige, and I'm so glad I tried it. So far it's been the best deodorant I've ever used!
How to Make Your Own Natural Deodorant
When I originally made this recipe, it didn't have enough baking soda in my opinion, so I increased the amount.
I found other recipes online that had a lot more baking soda, but I decided to just add a small bit more to the recipe, since I know baking soda can cause irritation to some sensitive skin.  I'm very pleased with my final recipe.
Here are the supplies needed to make your own natural deodorant:
Instructions:
1.  Soften 1/4 cup coconut oil, if needed.  This makes it easier to mix with the other ingredients.
2.  Add the essential oil to the coconut oil (you can also just leave it unscented).
3.  Blend together.
4.  Add the baking soda.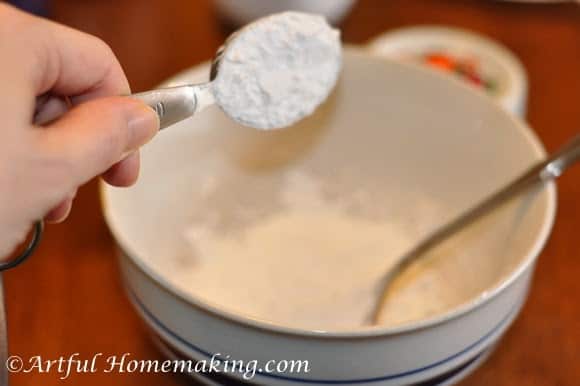 5.  Add the arrowroot powder.
6.  Mix thoroughly.  I found that a fork works well to get it all blended together.
Looks like frosting…
7.  Add the mixture to a
glass jar
or other container.  I'm using a cute little jar that my midwife gave me years ago with some of her wonderful homemade calendula salve.  I save every jar that comes my way!
Use and enjoy!
Since it is winter and we keep our house temperature on the cooler side (in the 60's), my deodorant has been in a mostly solid state.
It's thick enough that it could even be put in a recycled deodorant container.  I have a Tom's of Maine deodorant container that I've been saving for this purpose, but just having it in the jar is working fine for me.
Knowing coconut oil as I do, I imagine that this will get very soft in the heat of summer.  If that happens, I may need to keep it in the refrigerator.  I'll have to wait and see what happens when it warms up.
I've been using this deodorant for over a month now, and I'm very happy with it, and it's very effective.
If you try it, keep in mind that some people do have sensitivity with baking soda, and you may need to reduce the amount of baking soda in the recipe.  Apparently my skin adjusted to it, since I've been using baking soda as deodorant for over six months now, and I have no issues with it.
I'm so glad my husband suggested I try making my own natural deodorant!
You may also like:
This post contains affiliate links. Read my full disclosure here.