A spring cleaning printable and simple plan to help you get your cleaning done!
Need help with spring cleaning? Try this simple plan!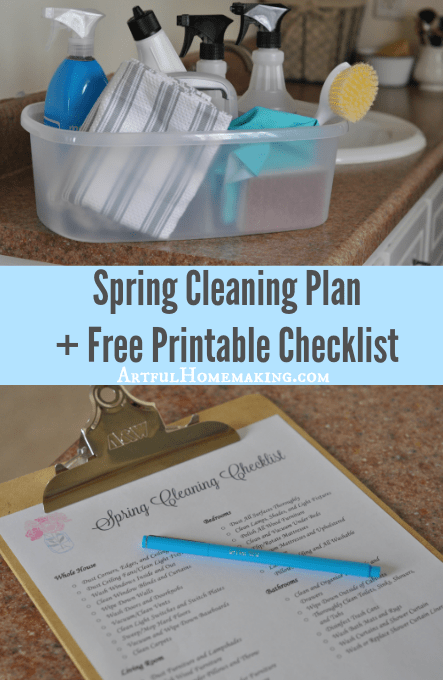 I have a confession to make: I LOVE cleaning and organizing! But before you imagine that my house is perfectly clean all the time, let me assure you that it's not.
Even though I do enjoy cleaning and organizing, I don't obsess over it.
I'm not a "neat freak," and I can overlook mess and clutter when I need to. I decided years ago that I wouldn't let my desire for a clean house interfere with relationships in our home.
But, I do love it when the house is clean and everything is in its place! I feel most peaceful when I'm not surrounded by mess and clutter.
Cleaning and organizing encourages me so much. I love when my bathroom counters look like this:
 (Photo taken last Friday, which is "Cleaning Day" at our house!)
Spring Cleaning
Do you spring clean your house?
It used to be a lot more popular to do spring cleaning every year, but now many people don't make time for it.
Part of the reason is that people are so busy these days, and maybe houses don't get as messy.
Personally, I love including the old-fashioned tradition of spring cleaning into my homemaking routine.That doesn't mean I always make it happen, though!
But this year it felt like more of a priority.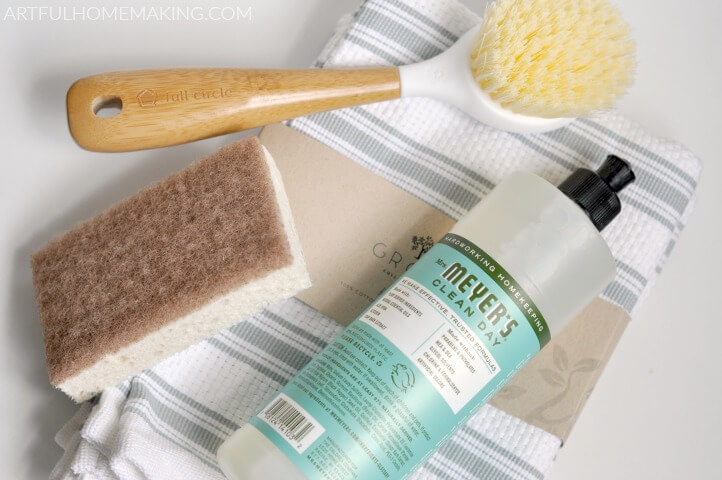 Even though my children have daily chores and I try to keep up with these 7 simple daily chores, sometimes the house just needs a really thorough deep cleaning.
So, last week we decided to tackle the spring cleaning chores! We started with the messy basement, and we all worked together to get everything clean and back in order.
Lots of hard work (with my children helping), and several trash bags later, it was wonderfully clean and orderly again.
Encouraged by the accomplishment in the basement, next I tackled the kitchen pantry. It was also completely out of order.
Apparently no one had been putting things back where they belonged, and it was in need of being completely reorganized.
My husband took the kids to run errands, and I was left all alone surrounded by the mess I had already removed from the pantry. I decided the current system hadn't been working well, so I came up with a new one.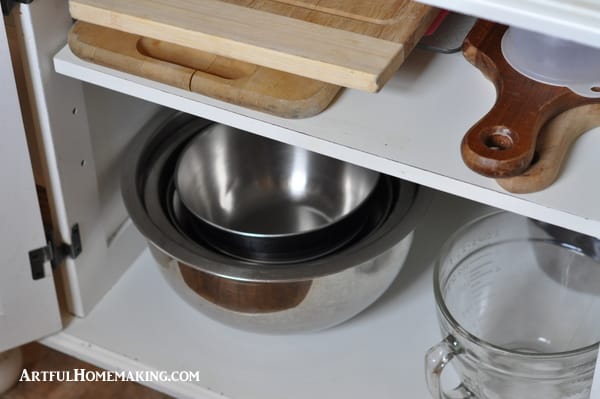 Now we have a neat and orderly system that is working well for us so far. Sometimes we just need to reorganize and use the space we have in a different way.
We don't have much storage in our kitchen, but I've found that being creative with what we do have can greatly improve the situation.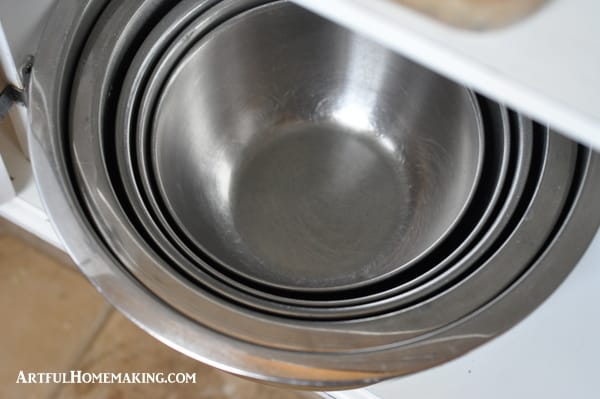 Spring Cleaning Printable
To help myself stay on track, I designed a Spring Cleaning Printable Checklist. I've already checked off "clean and organize pantry!"
We're working our way through the other tasks on the list as we have time. Use the form below to get your spring cleaning printable!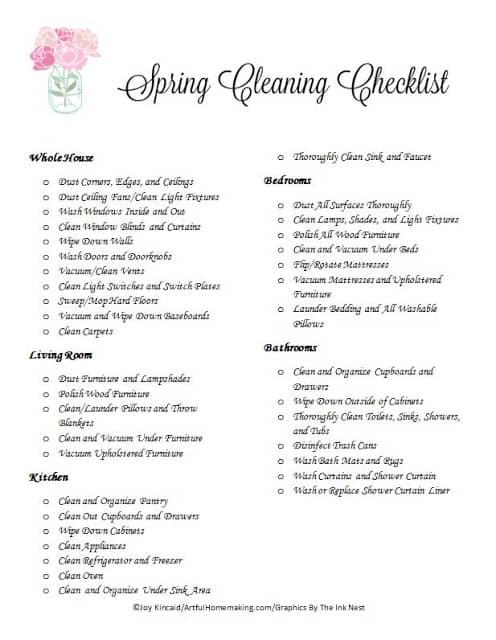 Enter your email in the form below to download the free printable spring cleaning checklist!
Cleaning Supplies
I have my cleaning supplies all ready for some serious cleaning. I sometimes enjoy making my own cleaning products, but lately I've loved having these beautiful cleaning supplies to use.
Every month I place an order with Grove Collaborative for my natural cleaning products.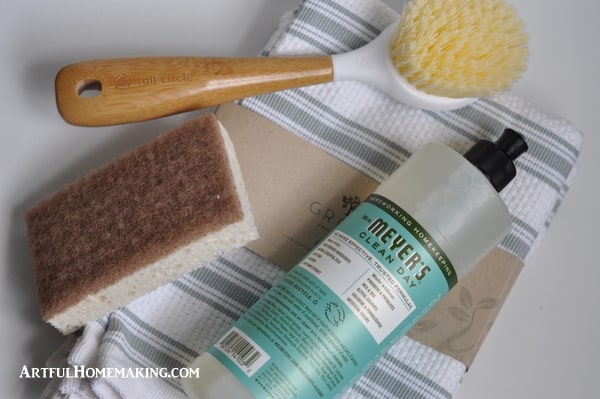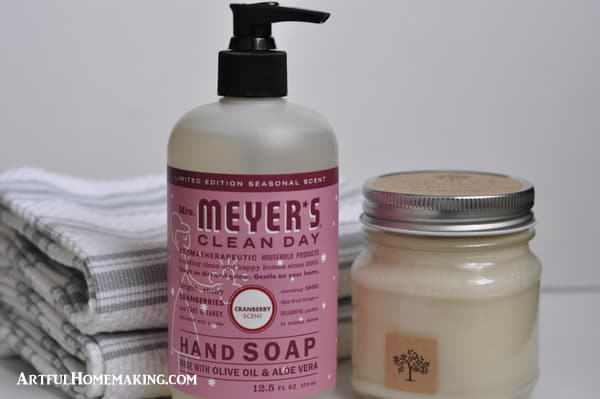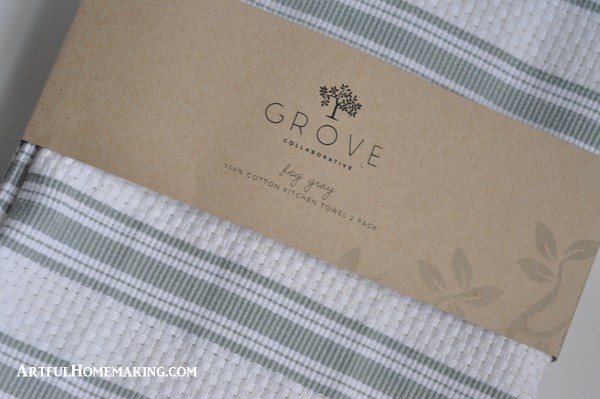 Grove Collaborative is my go-to place for natural cleaning and health and beauty products.
I've loved everything I've received from them. It's fun to get your cleaning supplies delivered right to your doorstep, especially when they're this beautiful—they inspire me to clean!
The best part is, new customers can get a free cleaning kit! Click here to get your free Grove Collaborative cleaning bundle!