Every winter we make gingerbread houses the easy way, using graham crackers. It's become a family tradition. And it really is pretty easy!
Start with a royal icing recipe. I use the
Wilton Royal Icing
, and I use the
Meringue Powder
(you can find it at craft stores and maybe even a grocery store–my mother-in-law took a cake baking class and she gave me the can I used) rather than egg whites. My can of meringue powder has lasted several years. This frosting isn't really one that we like the taste of, so the kids don't even have a desire to eat it. I make up a pretty big batch of it since we're making five houses. This is the "glue" that holds the whole thing together.
Then you just use graham cracker squares and glue them together with the icing.
Here's a tutorial
that's kind of similar to the way we make ours.
Uh-oh, the roof caved in!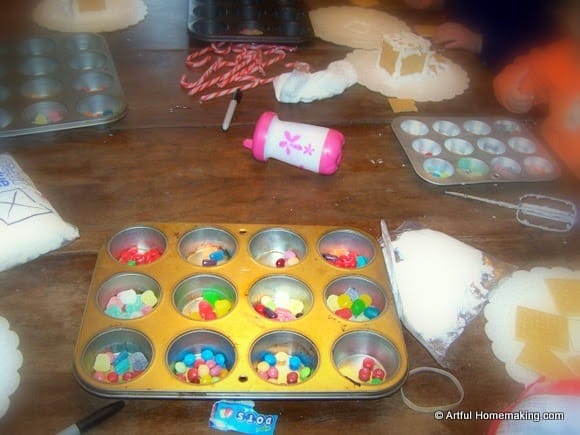 Each one is uniquely beautiful, just like children!
I fixed Littlest Guy's roof for him and then helped him decorate it.
I love all the bright and cheerful colors.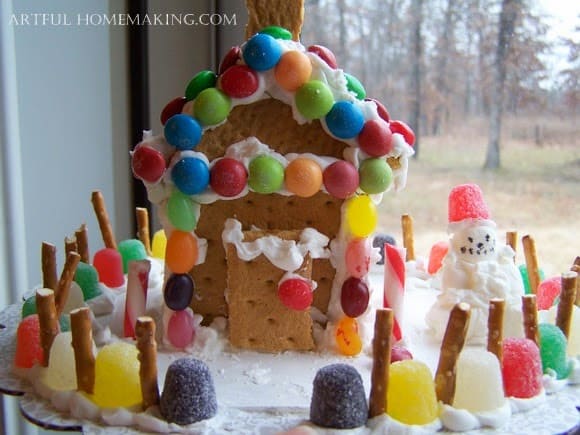 They are lining the kitchen table as a centerpiece: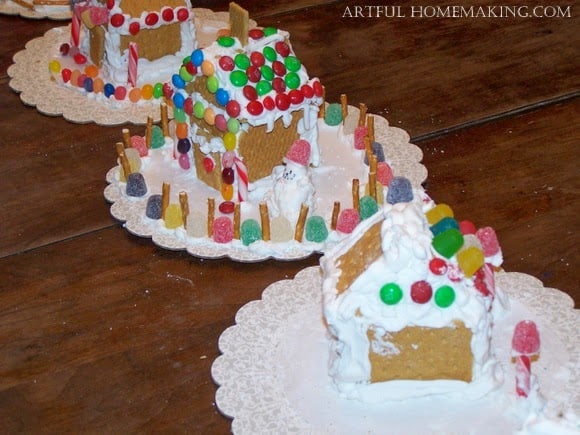 ♥♥♥♥♥