Is breakfast a struggle for you? This list of Trim Healthy Mama breakfast freezer meals can help! Make some of these ahead of time, stick them in the freezer, and then you'll always have a healthy, on-plan breakfast waiting for you. No more skipping breakfast!
Trim Healthy Mama Breakfast Freezer Meals
Lately I've been needing some breakfast inspiration. I often gravitate toward just having a couple of fried or scrambled eggs, but that gets boring fast! And sometimes I don't really have time to make eggs.
I love it when I have some things stowed away in the freezer for busy mornings. After finding the recipes below, I'm inspired to have a breakfast freezer cooking day!
If you're needing inspiration like I was, hopefully these will help! These recipes aren't all specifically freezer recipes, but they're ones that others have had success making ahead and freezing.
Cider Spiced Donuts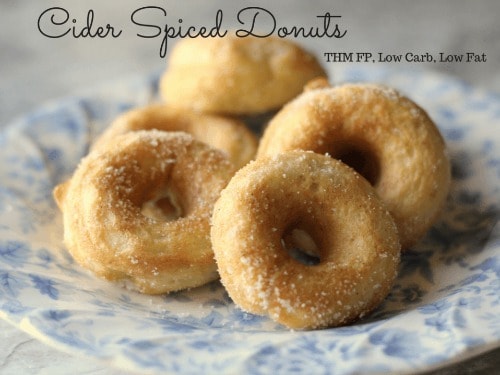 Cider Spiced Donuts by Wonderfully Made and Dearly Loved
Lemon Cranberry Pecan Muffins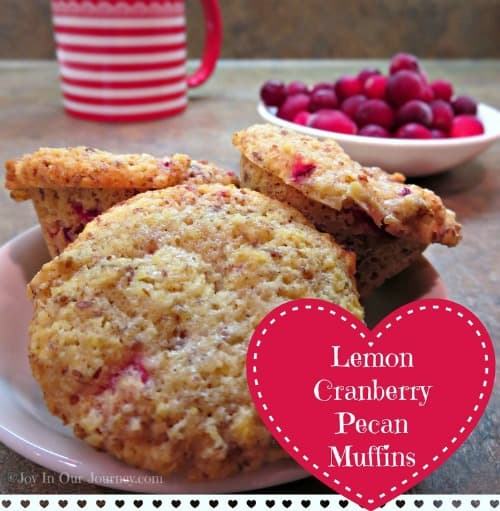 Lemon Cranberry Pecan Muffins by Joy in Our Journey
BLT Egg Muffins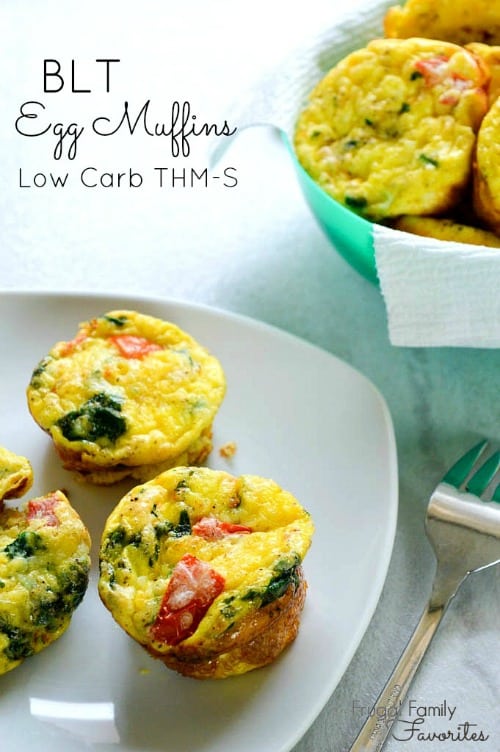 Low Carb BLT Egg Muffins by Frugal Family Favorites
Pumpkin Muffins
Pumpkin Muffins by Darcie's Dishes
THM Freezer Breakfast Burritos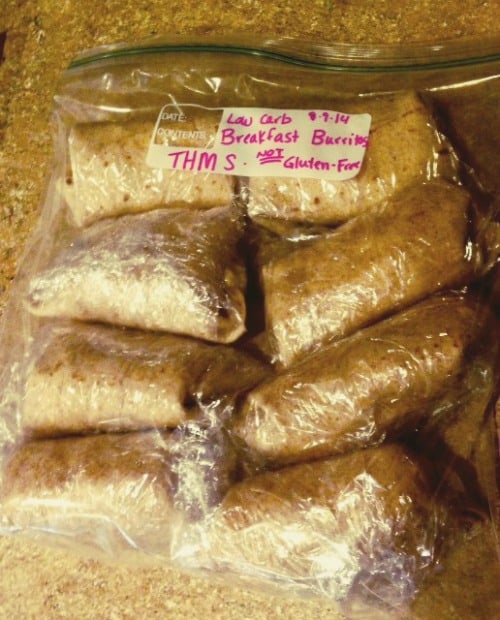 THM Freezer Breakfast Burritos by Working at Homeschool
Freezer-Friendly Breakfast Burritos
Freezer-Friendly Breakfast Burritos by Moneysaving Mom (Use low-carb tortilla shells.)
Cottage Pancakes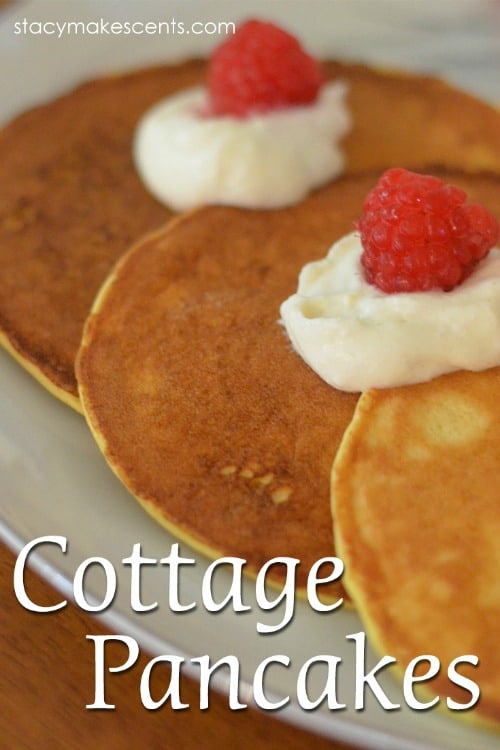 Cottage Pancakes by Humorous Homemaking
Flourless Low Carb Bagels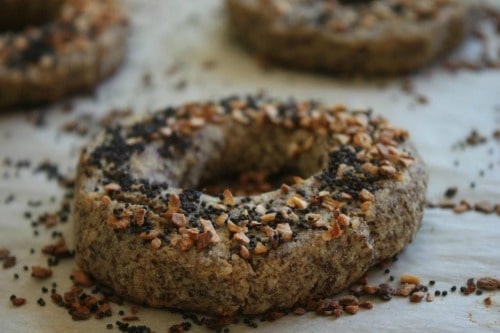 Flourless Low Carb Bagels by Delighted Momma (with modifications for THM from this blog post)
Jumbo Pumpkin Pie Pancakes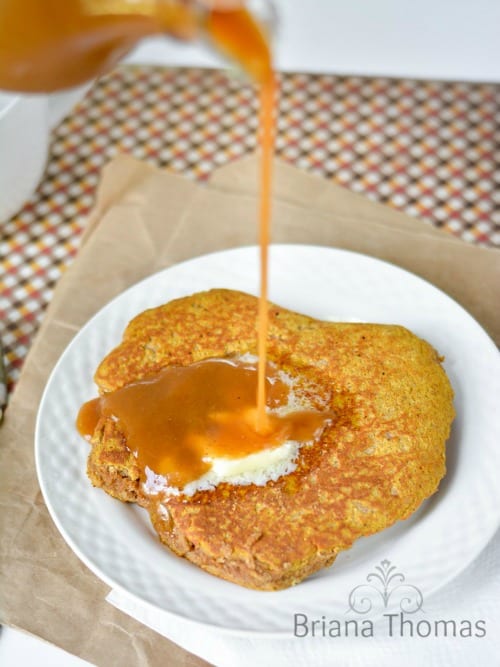 Jumbo Pumpkin Pie Pancakes by Briana Thomas (double or triple the recipe to have some to freeze)
Chocolate Breakfast Cookies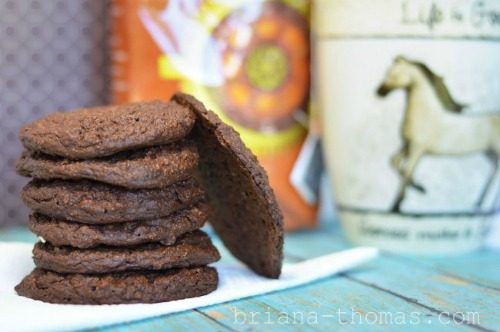 Chocolate Breakfast Cookies by Briana Thomas
I'm so thankful for all the bloggers out there who share creative and delicious Trim Healthy Mama-friendly recipe ideas!
More Freezer Breakfast Ideas
The Trim Healthy Mama cookbook has some delicious recipes that are perfect for freezer cooking. Including a couple of delicious muffin recipes!
Here are a couple of our family's favorite freezer recipes:
Whenever I make these Chocolate Muffins, I always make enough to freeze. They don't last long otherwise. 🙂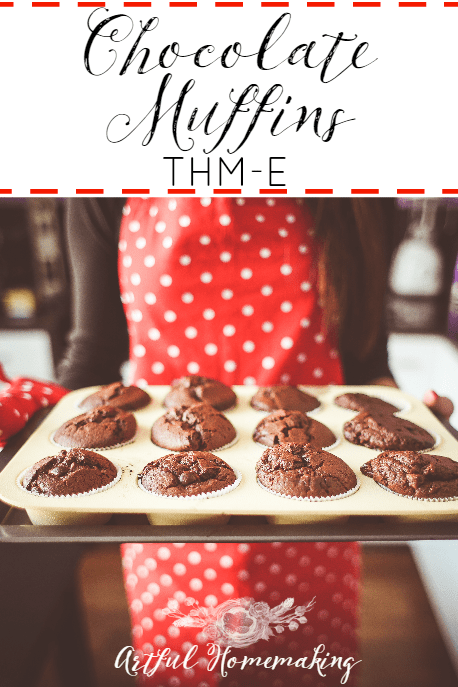 I haven't actually tried freezing this Simple Breakfast Casserole recipe, but it's great for making the day before. I think it would be easy to mix it up, bake it, and then freeze individual squares for a quick breakfast.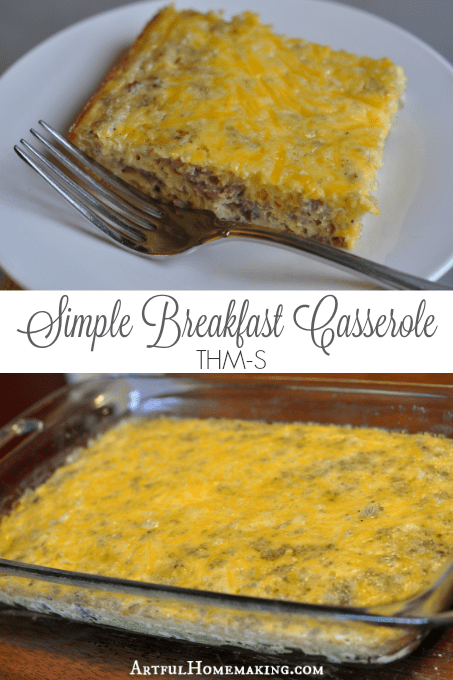 This post also has links to some breakfast freezer cooking sessions:
Do you have any quick and easy THM breakfast ideas to share? I'd love to hear them!
Disclosure: This post contains affiliate links. Read my full disclosure here. Sharing here.