There's no getting around it—cooking from scratch often takes more time. But if you plan carefully, you can get some of the prep work done ahead of time, or even have most of the meal ready to go when you need it. The wonderful thing about Trim Healthy Mama slow cooker freezer meals is that they can go straight from the freezer to your crock-pot, saving you even more time!
Save Time With Trim Healthy Mama Slow Cooker Freezer Meals
 Almost every busy homemaker I know loves to save time in the kitchen. There are just so many more exciting and needful things to be doing! Last summer (about 6 months ago) I decided to spend a few days in the kitchen making freezer meals to save some time when school started.
I found
this list of Trim Healthy Mama freezer-to-crock pot recipes
 after seeing someone else's post on the Trim Healthy Mama Facebook page. I doubled the recipes for our family (and a couple of them I think I even quadrupled). The really great thing about these recipes is that you just take them out of the freezer, put them in the crock pot and then let them cook all day. Practically effortless meals!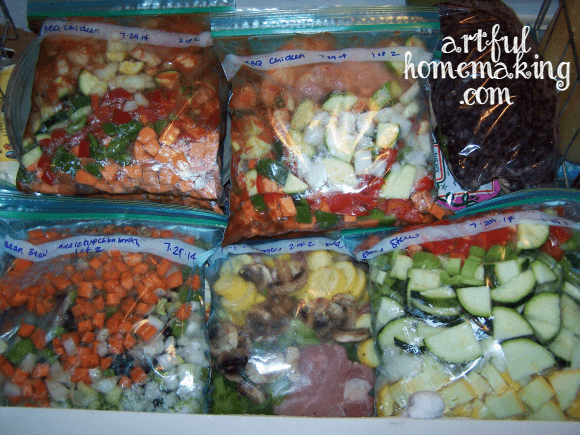 They're pretty simple to put together, but some of them are a bit time consuming due to all of the chopping required for the fresh vegetables. Some of the recipes we absolutely loved! And they were such a huge timesaver. All in all, I was so happy I took the time to make these, especially on days where we've been really busy.
I'm always on the lookout for more freezer-to-crock-pot meals, and I try to pin them on my Pinterest board when I find them.
I just noticed that the original website where I found these freezer meals has several more sessions available with more recipes!  She now has the following Trim Healthy Mama slow cooker freezer meals cooking sessions available (and some for breakfast!):
More Freezer Recipes
I recently discovered that this Chicken Spaghetti Squash Casserole recipe is also freezer-friendly!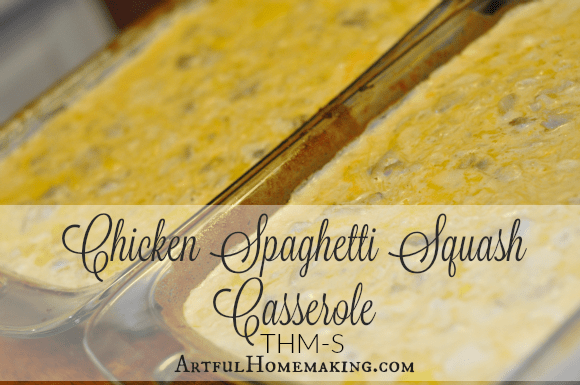 And, this Freezer to Crockpot Cilantro Lime Chicken is also THM-friendly: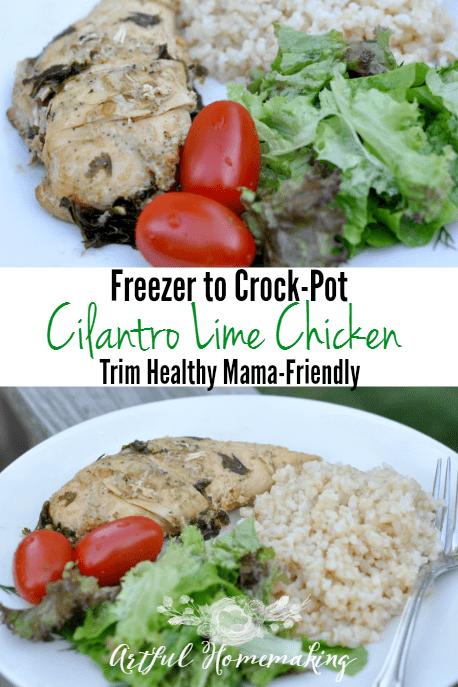 Another Freezer Cooking Resource!
I'm so excited about this new freezer cooking resource I'm using, called MyFreezEasy. It's a monthly freezer meal plan full of options!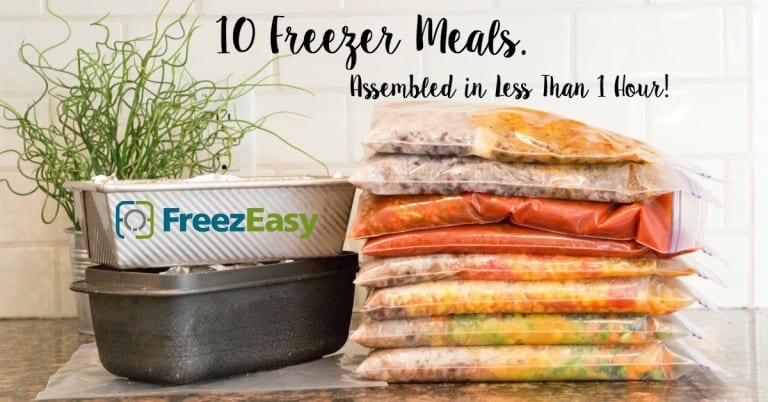 What You Get
When you sign up for this monthly freezer meal plan, here's what's included.
Access to 8 new meal plans each month, covering a variety of dietary needs (you get access to these meal plan options each month: gluten-free, traditional, slow cooker, clean eating, all chicken, all ground beef, all pork chops, and the 20 meals plan). Each of these plans include 10 meals.
Access to the "Create Your Own" program, where you can mix and match meals from the 8 available meal plans for that month.
Assembly videos
Mobile and tablet Apps
Adjust serving sizes
Well-organized shopping lists arranged by grocery store section to save you time.
Dairy-free modifications on all recipes
Gluten-free modifications on all recipes
Printable labels for your bags or trays
Organized and Easy to Use
The MyFreezEasy system is very organized and easy to use. You can either choose from one of the 8 categories available each month, or you can create your own personalized meal plan in just a few minutes.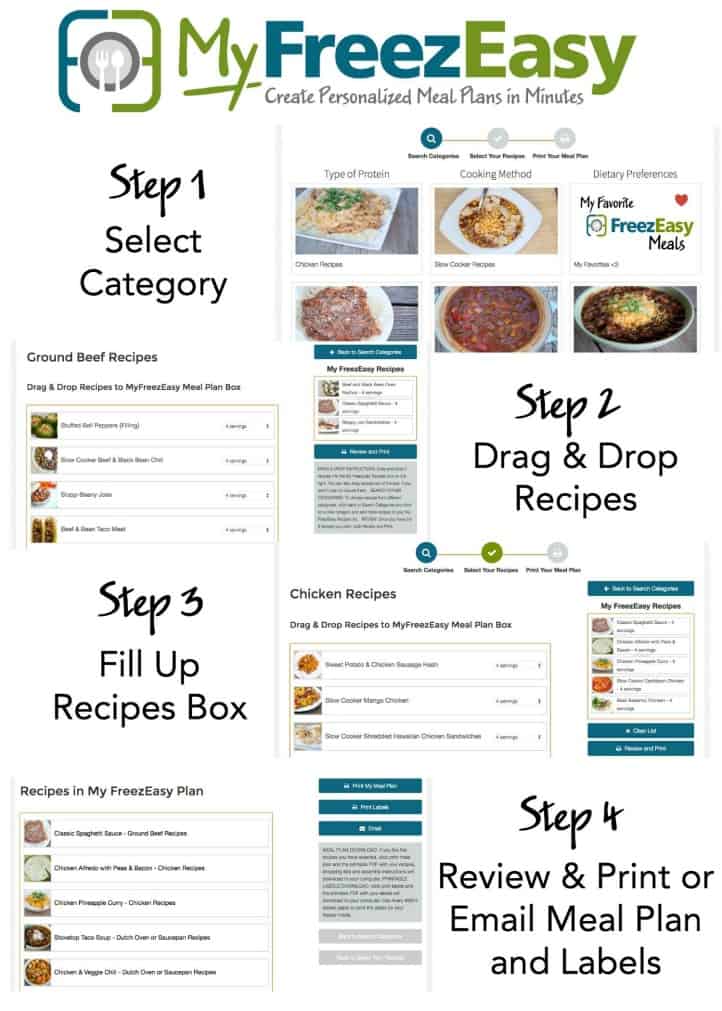 How to Modify for THM
I'm currently on the Premium Monthly Plan, and so far I'm loving it!
Some of the meals work perfectly for THM as they are, and others require a few simple substitutions (like choosing low-sugar pasta sauce, using cauli-rice instead of rice, etc.).
What I do is I go through the list of available meal options for the month, and I pick out the ones that I feel will work for our family. If it's a dish that will work without modification (and I've found lots of these on the meal plan!), all I have to do is adjust the side dish suggestions. For example, if the meal is supposed to be served with rice, I'll make rice for my kids and cauli-rice for my husband and myself.
If the recipe requires 2 tablespoons of brown sugar (for instance), then I'll substitute with a homemade THM-friendly brown sugar substitute.
Unlike other freezer plans, this one is actually affordable, and it's so incredibly helpful for busy women. Check it out here!
Find More THM Ideas Here: