This simple vanilla brown sugar body scrub makes a wonderful Christmas gift, or just make some for yourself!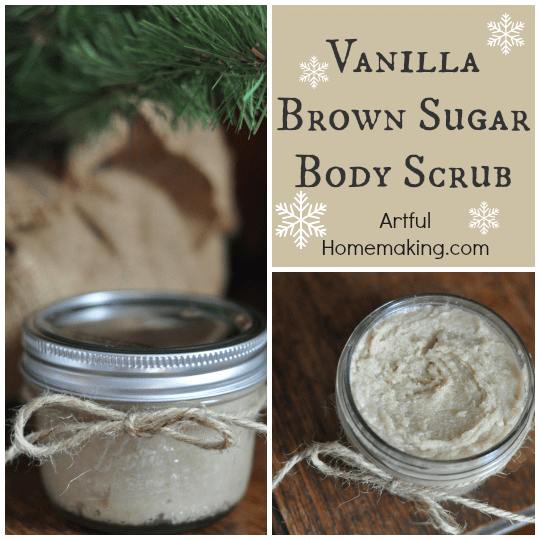 Last year my husband gave me a gift which included a little container of brown sugar body scrub. I love to use it in the shower before I use soap.
The sugar granules are exfoliating, and the coconut oil is moisturizing. I really loved it, but it was too expensive to buy more of it!
So I was thrilled to find that I could make it myself for a very inexpensive price. It's so simple that even children can make it (if you can keep them from eating it!).
Vanilla Brown Sugar Body Scrub
 Ingredients:
Directions:
Mix all the ingredients together in a bowl.  After everything is well-mixed, transfer the mixture to a glass jar or other container with a lid.
Notes:
This recipe yields a very faint vanilla scent. You can also add essential oils (like lavender, lemon, or whatever you like) or spices (like cinnamon or pumpkin pie spice) to make different scents.
You can also use different oils in place of the coconut oil. These will stay good at room temperature for up to two months (and usually longer).
Now, wasn't that simple?! This makes a very inexpensive and simple gift.  It would be very nice paired with some
hand-knit washcloths
in a thrifted basket.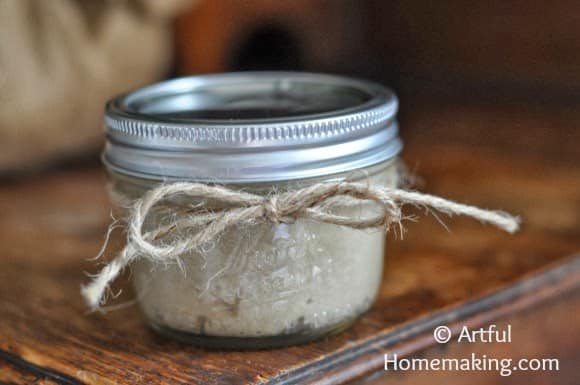 You may also enjoy these posts: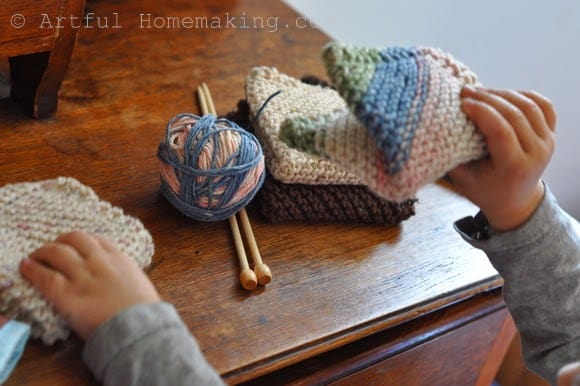 Disclosure: This post contains affiliate links. Read my full disclosure here. Sharing here.