Despite the fact that it rained part of the time, we had a really special 4th of July. And thanks to the rain, it was actually cool on the evening of the 4th.  🙂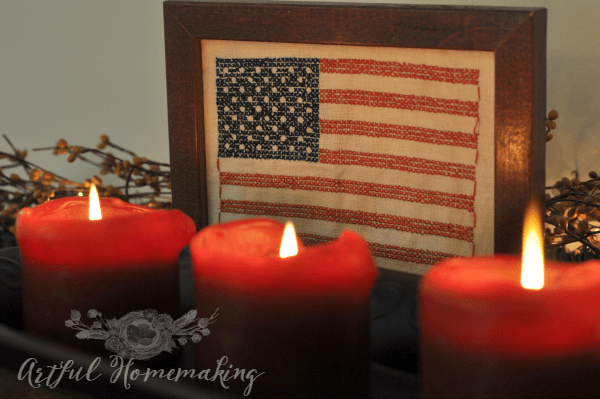 There was food, lots of food. We invited my mom over the night before the 4th, and we pretty much had a feast. Somehow I didn't end up getting a picture of the hamburgers and the delicious salad my mom made. I only got photos of the dessert!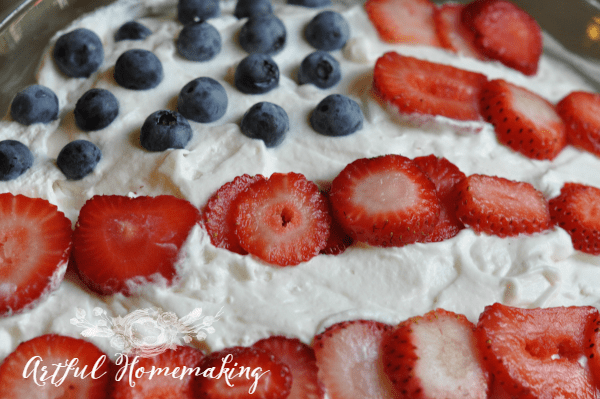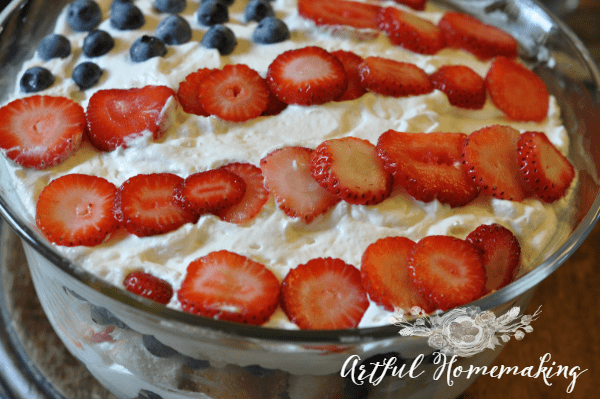 We made a delicious red, white, and blue trifle. I found the recipe on my summer Pinterest board, and it was perfect since I didn't have time for something elaborate.It was so good (and not at all healthy)!
My oldest daughter decided she wanted to make these Fireworks Pudding Cookies, and we were all so glad she did. They were extremely good (and again, not at all healthy).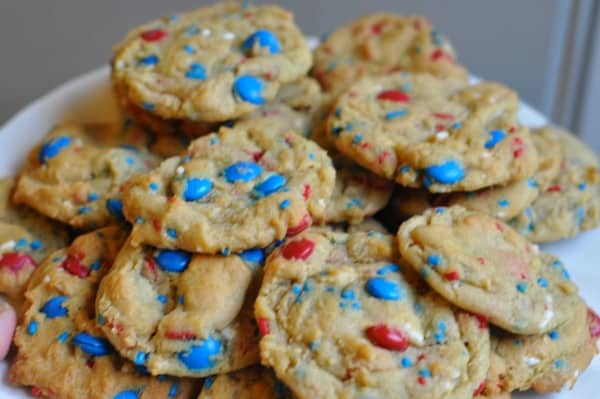 Here's the one healthy dessert we had—watermelon cut into star shapes.
Just as we were getting ready to grill the hamburgers, it started to rain. We brought them inside to finish cooking. Then the rain stopped, so we put them outside again.
Just as we were about ready for fireworks, it started raining again, so we did sparklers on the front porch. After my mom went home, the rain stopped again, so we did a few fireworks in the backyard.
This was the celebration we had the day before. On the actual day of the 4th, the sun was out and we went to an aquatic center to swim, then had a cookout at the park, and watched a fireworks show before heading home. It was a much-needed break from the grueling schedule we've been keeping lately. I'm so thankful we were able to have a couple days to make some family memories together!