I love using fall essential oil diffuser blends to give our home a warm and cozy scent! I also love that essential oils are much more natural than artificial fragrances.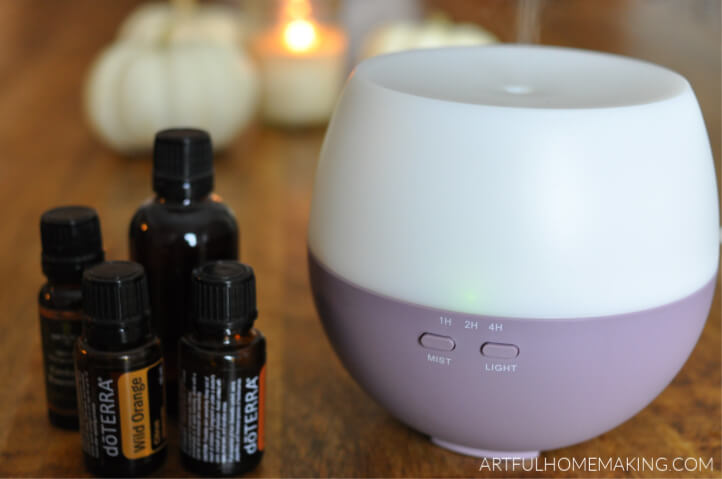 One of the quickest ways to bring a cozy atmosphere into your home is to make sure it smells nice! I love lighting scented candles all year (especially my homemade soy candles).
Even though I love candles, I also love using my essential oil diffuser.
Affiliate links included below for your convenience. Read my disclosure here.
If you'd rather not use artificial scents in your home, using an essential oil diffuser is another way to enjoy the scents of fall!
Stock Up On These Essential Oils
Some essential oil scents just lend themselves to fall! You can blend them together in different ways to create different scents. Here are the oils most-used for fall essential oil diffuser blends:
Fall Essential Oil Diffuser Blends
Ready for some delicious-smelling fall scents? Here are some recipes to get you started:
Spiced Cider
5 drops ginger
4 drops orange
1-2 drops cinnamon
Falling Leaves
10 drops clove bud
3 drops cinnamon
4 drops black pepper
Apple Pie
2 drops clove
2 drops cinnamon
2 drops ginger
1 drop nutmeg
Pumpkin Pie
4 drops cardamom
2 drops cinnamon
2 drops clove bud
1 drop nutmeg
Spiced Chai
3 drops cardamom
2 drops cinnamon
2 drops clove
1 drop ginger
Pumpkin Spice Latte
4 drops cardamom
2 drops orange
1 drop cinnamon
1 drop clove
Cinnamon Spice
2 drops orange
1 drop cinnamon
1 drop clove bud
1 drop ginger
Woodland Walk
4 drops frankincense
4 drops fir needle
4 drops cedarwood
Citrus Spice
3 drops orange
2 drops cinnamon
1 drop clove
Immune Boosting Blend
1 drop cinnamon
1 drop clove
1 drop orange
1 drop rosemary
1 drop eucalyptus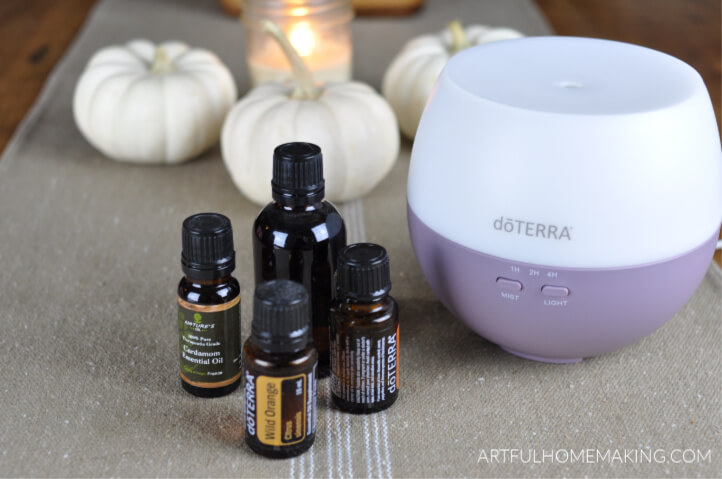 Using Essential Oils in a Wax Warmer
We love using our essential oil diffuser (find one here), but recently I decided to try these blends in a wax warmer (I got this one for my birthday). And it works!
All you need to do is fill the top part with a bit of water, add your essential oils, and turn it on.
You do need to make sure that all the water doesn't evaporate, but I just checked it whenever I walked by, so that part wasn't complicated.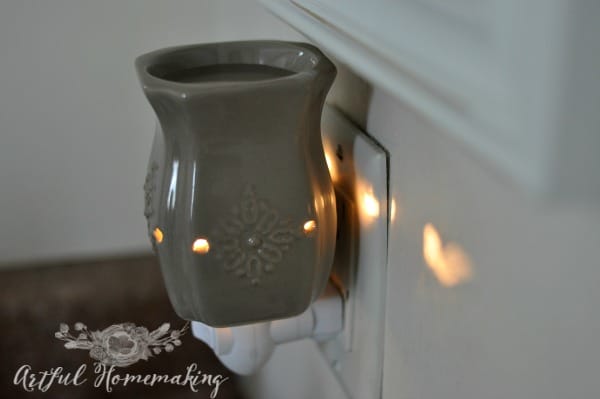 I did notice that the scent wasn't as strong as using the usual scented wax. It seems to work best in a smaller room (like a bathroom).
But if you're concerned about inhaling chemical scents, this might be something worth trying. The scent of these blends is stronger when using a diffuser. But the wax warmer is cozy and fun to use also (in a small area)!
Supplies Used in This Post:
Pin it for Later:
Another Way to Make Your Home Cozy
If you're looking for another way to make your home smell delicious, you might want to give this pumpkin pie granola recipe a try!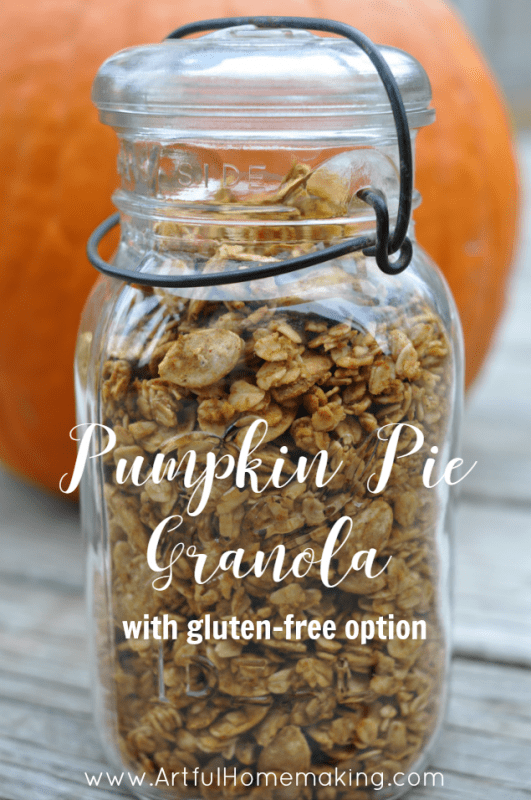 Your kids might love this pumpkin pie playdough!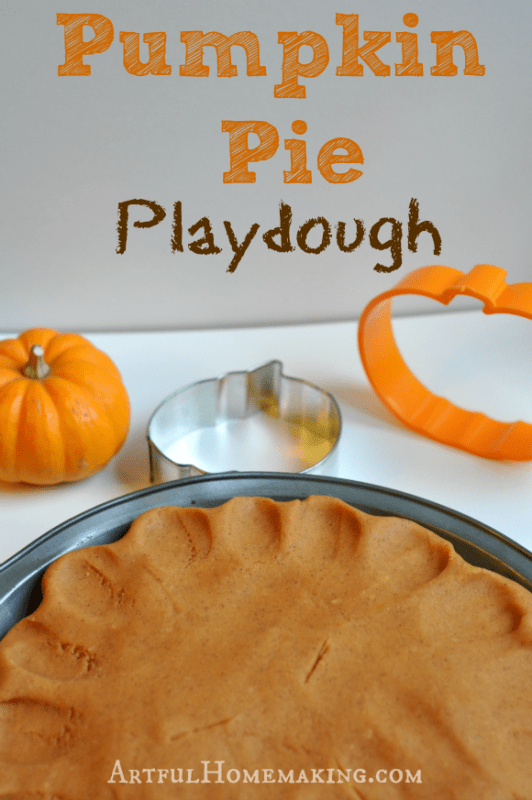 This post contains affiliate links. Read my full disclosure here. Sharing here.