One afternoon I went into my bedroom and closed the door behind me. I was going to spend the afternoon working on some of my Christmas sewing. A few minutes later, I heard a knock at the door, and it was my youngest. He said excitedly, "Mommy, are you sewing? Can I sit in your lap and watch? I love to help you sew!" How could I resist that sweet little voice? I'm not sure how much help it was…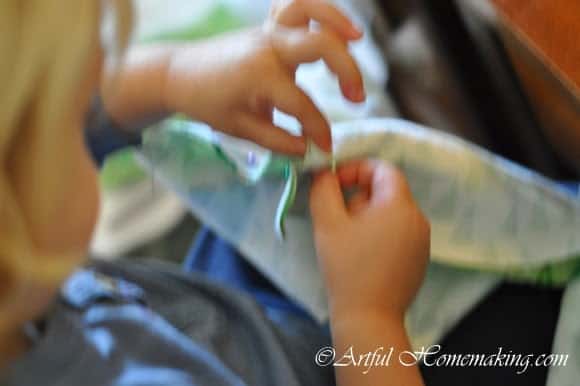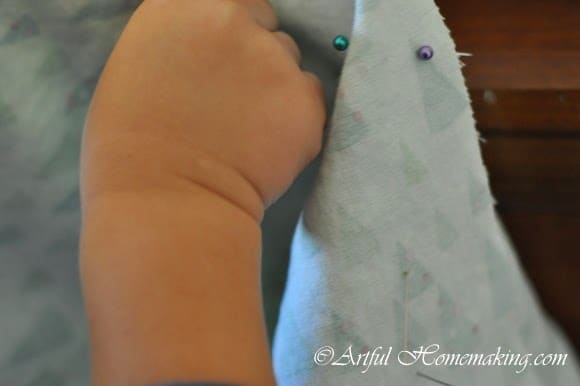 But I loved the time spent cuddling this sweet person, and I did get all five pairs of pajama pants finished: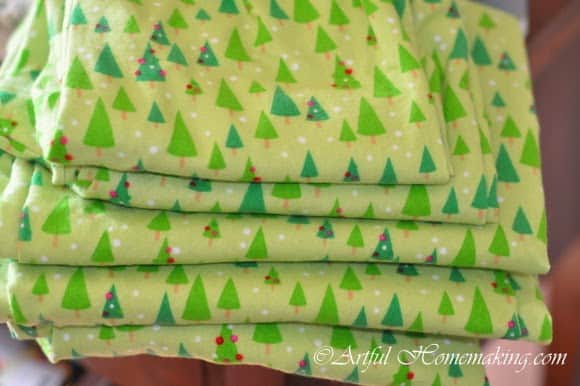 They're all tucked into gift bags with a shirt to go with each one.
A few mornings ago, we woke up to find snow on the ground and our trampoline blown over by the fierce winds that brought the snow.
And, we've had the flu here this week. I hadn't had the flu in years, and it has been miserable. Terrible headache, body aches, fever, sore throat, cough, and the children had vomiting to go along with all the other symptoms. Thankfully, my husband and I didn't experience the vomiting. When I first noticed that my youngest had a fever, I started eating lots of raw garlic, which often keeps me from getting whatever is going around. But this time, it didn't work, and I found myself stuck in bed for two days. Today I decided that I must get out of bed, despite the fact that my body still aches. I've been drinking many cups of herbal tea, and this one is my favorite:
Things will probably be rather quiet here for a while, as we continue to recuperate and just enjoy being together. I hope you have a lovely and blessed Christmas!