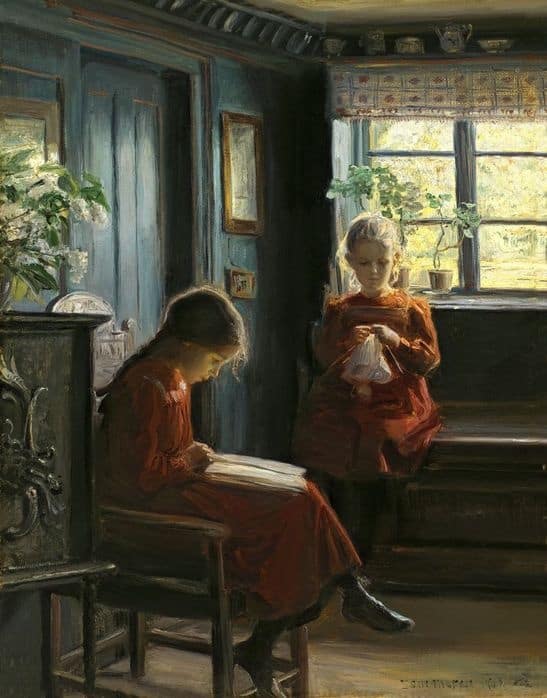 "In the mornings, Laura and Mary helped Ma wash the dishes and make the beds. After this was done, Ma began the work that belonged to that day. Each day had its own proper work. Ma would say: 'Wash on Monday, Iron on Tuesday, Mend on Wednesday, Churn on Thursday, Clean on Friday, Bake on Saturday, Rest on Sunday.' " ~Little House in the Big Woods
Sometimes it's easy to become overwhelmed when we think of all the skills we want to pass on to our daughters.
But the longer I mother this little brood I've been blessed with, the more I see that it doesn't have to be so complicated.
Homemaking is a way of life.