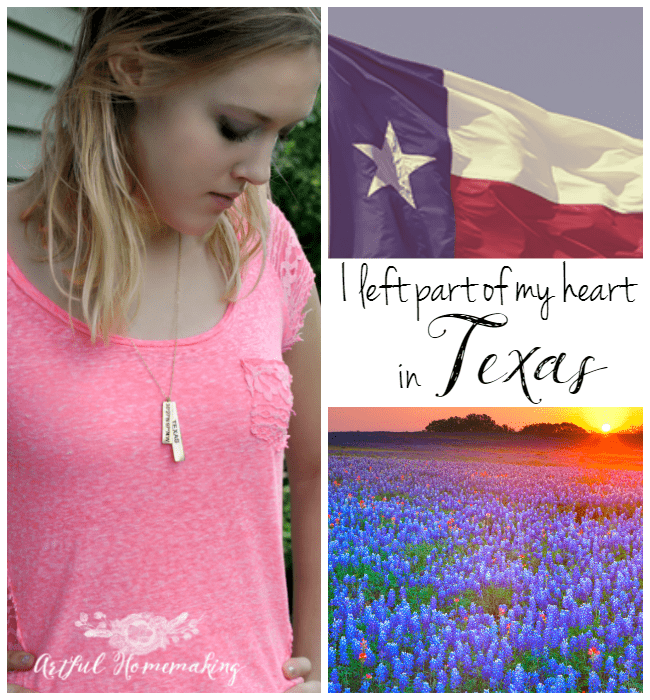 When I was 10 years old, my mom, brother, and I moved from the Midwest to Austin, Texas. I was a small town girl, and I felt pretty much lost in our new city life.
After going through Texas History several times in school, I started to feel like a true Texan. 🙂 My mom is originally from Texas, and all of her family live there, so Texas is part of me in more ways than just the fact that I lived there for 11 years.
Texas is where I grew up, basically. We lived in Austin that whole 11 years (except for a brief period of time in my twenties, when I lived in Dallas), and in many ways that city shaped who I am today.
I spent my early teen years partying and living for having a good time. I regularly drove down to 6th Street with my friends and went clubbing, or we would go to a country music venue and spend the night two-stepping.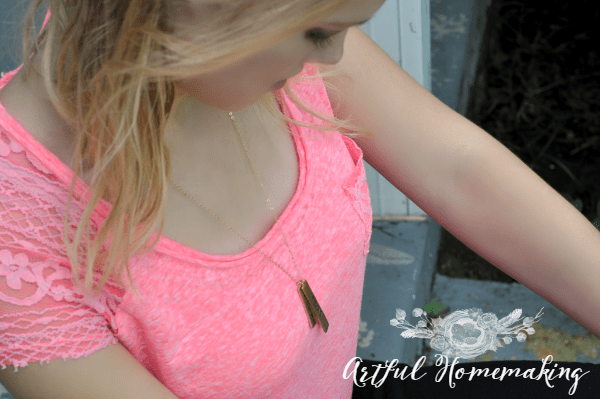 After several years of this partying lifestyle, I reached rock bottom and began to cry out to God, begging Him to save me.
And He did! (You can read my testimony here).
Texas was not only the place where I learned to say "y'all" instead of "you guys," where I learned the only way to drink tea is with plenty of sugar in it, and where I learned to long for winter because we only had one season in Austin (I never saw one flake of snow the whole 11 years that I lived there!).
It was also the place where I learned to follow Jesus Christ.
And, I didn't know it at the time, but my husband (who I didn't meet until a couple years after I moved away from Texas), was also living in Texas at the same time I was. He was in another part of the state, attending college (and that's where he received his undergraduate degree).
That makes Texas pretty special in my eyes.
My Texas Necklace
I love having a little reminder of Texas to carry around with me. When I think of Texas, I think of family, friends, sweet tea, bluebonnets, and  the beautiful Texas hill country.
My Texas State Necklace from Cents of Style is now one of my favorites!
Do you have a certain place that you'd like to keep close to your heart? This is a unique and fun way to share that special place with others.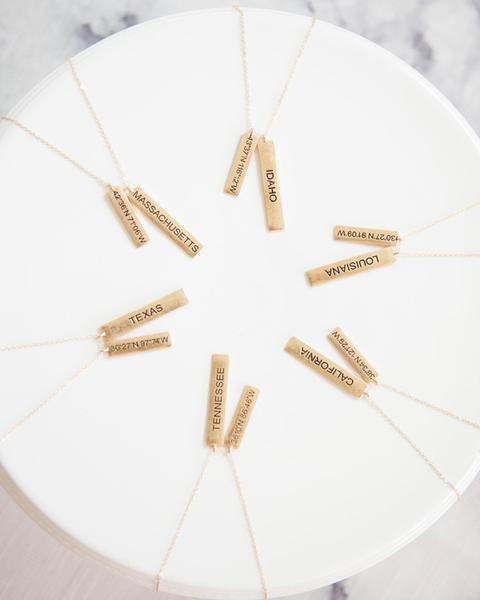 I received a free necklace for review purposes. All opinions shared here are my own. This post contains my affiliate link. Read my full disclosure here. Sharing here.