Ever since we painted our kitchen white, I've been inspired to be in the kitchen more. I just love how bright and cheerful it is now. We still have work to do in there, but at least the painting is done!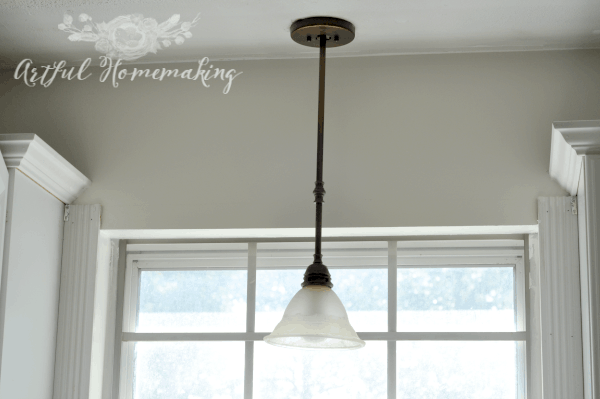 It's so much nicer to work in a clean kitchen, and somehow just having a new coat of paint on the walls makes everything seem fresher and cleaner.
Summer Cleaning
Remember the spring cleaning list I made earlier this spring? Well, I'm still working on it. 🙂 And now my "spring cleaning" has turned into "summer cleaning." And it may go on into fall, the way life is going!
P.S. I can't do it all myself, so I enlist the help of my children. I've found that these dry erase boards (from Walmart) are indispensable for getting our weekly cleaning done. Each child has their own board with their Friday cleaning chores on it that they check off (they also have another list for daily chores).
Since I'm still working on cleaning, It was fun to get some new cleaning products in the mail! Honestly, since I joined Grove Collaborative I haven't been making my own cleaners. It's just so much simpler to receive them in the mail.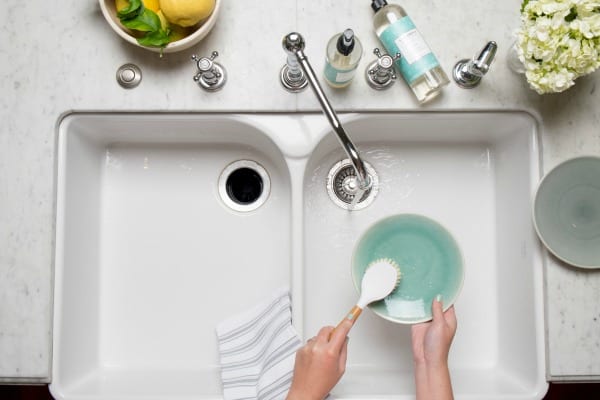 Get Free Cleaning Products!
For a limited time, new customers can get some delicious-smelling cleaning products for FREE from Grove Collaborative! I received mine in the mail last week, and I love them.
Here's what you get:
Free Caldrea dish soap
Free Caldrea countertop spray
Free Grove Collaborative Be Good dish brush
Free shipping
Value of over $30!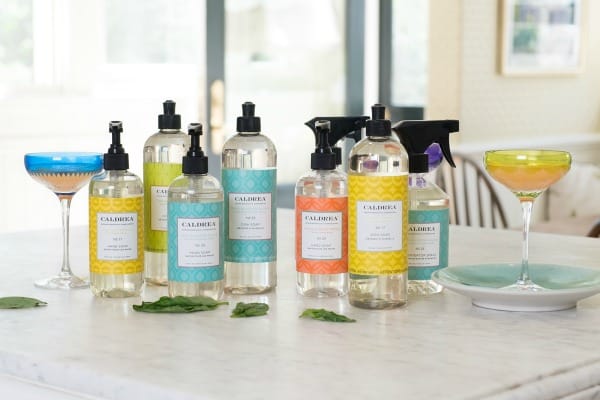 Grove Collaborative is a subscription service that you can cancel at any time. There's no obligation whatsoever to place a monthly order, and you can adjust your cart to only ship the products you need, when you need them. I've been using this service for months, and I really love all the products I've received!
How to Get Your Free Products (For New Customers)
For new customers, click this link here to sign up. You'll receive the Caldrea Luxury Set for free when you sign up and spend $20 or more on your first order (choose whichever items you want).
Answer 4 quick questions about your home that Grove Collaborative will then use to customize your products — this takes under 30 seconds!
Adjust and finalize your basket of products to suit your household needs by adding or removing items (but be sure to keep your freebies in the basket!)
Confirm that your order reaches at least $20 to receive this offer. That's easy to do because Grove offers so many products you love and use everyday.
Click Finish & Pay and place your order.
***Offer expires Sunday, July 24, 6:00 pm PST. Unfortunately, Grove currently does not ship to Alaska, Hawaii, or Canada.
Below you'll see a sample of what your order might look like. This is just an example order—you can pick whatever you want!
For Existing Customers
There's something for you, too! If you're already a member of Grove Collaborative, you can get a free Grove Collaborative dish brush when you click this link.
***Offer expires Sunday, July 24, 6:00 pm PST. Unfortunately, Grove currently does not ship to Alaska, Hawaii, or Canada. Affiliate links are used in this post. Read my full disclosure here. Sharing here.