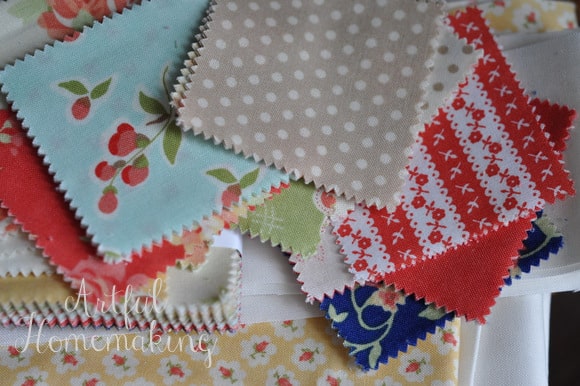 It seems we're always making something around here. I'm still working here and there on a few more dresses for my youngest daughter. And then I dug out the quilt squares (above) that I'm hoping will become a quilted table runner one of these days.
I've been wanting to make my own elderberry syrup for awhile. We have a couple of elderberry bushes in our backyard that I really ought to use, but this time I went with this simple DIY kit from Beeyoutiful.
The process was really simple, and I thought it was also a lot of fun. I'm planning to make some more as we get closer to fall. We've already begun using this batch, since there's been something going around among our friends lately. 🙂
But here's the biggest thing we've been working on:
Preparations for my daughter
Elyse's
16th birthday party, which is tomorrow! We've been making decorations and food and all kinds of things. Hopefully I'll have more details and photos to share next week.
Have a wonderful weekend!