Healing Adrenal Fatigue with adrenal tonic tincture.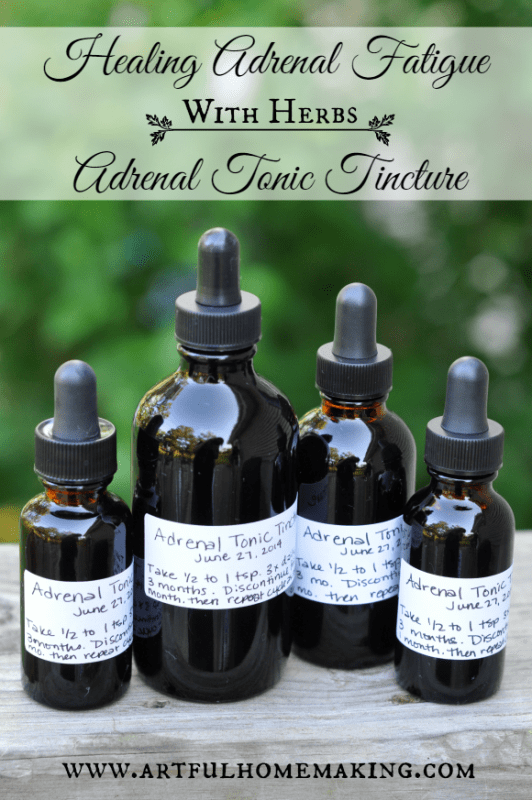 The past few years I've struggled off and on with adrenal fatigue. Sometimes it's better and sometimes it's worse. I've spent a lot of time studying how to overcome this, and one of the things that has helped is taking various herbal supplements and tinctures containing key herbs useful for combating adrenal fatigue.
Adrenal Fatigue Tincture
I actually made this tincture last summer, and then I never got around to posting about it. I've used all of it up and I'm ready to make some more, which is what reminded me that I hadn't shared it here.
The great thing about buying herbs in bulk and then making your own tinctures is that it's a lot more cost-effective in the long run. I still have lots of herbs left to make this tincture several more times.
 Ingredients:
1/4 cup chopped licorice root
1/4 cup chopped Rhodiola root
1/4 cup chopped Siberian Ginseng  (Eleuthero Root)
1/8 cup chopped cinnamon bark
80-proof alcohol (I used vodka)
2 Tablespoons honey
Directions:
1. Place the herbs (the first four ingredients listed above) in a clean glass jar.
2. Pour enough alcohol over the herbs to completely cover them by 2-3 inches.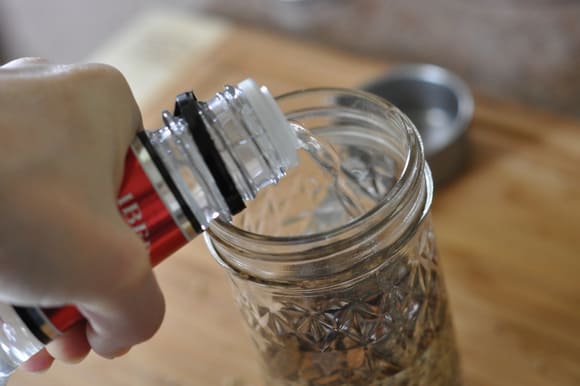 3. Seal the jar with a tight-fitting lid. Make sure the herbs stay covered. If you need to, add more alcohol.
6. Before bottling, add 2 Tablespoons of honey to the herb mixture. Stir to combine. Then funnel the tincture into dark glass bottles.
7. Label your bottles with tincture name, date, and dosage instructions. Store the tinctured herbs in a cool, dark spot.
To Use Your Tincture:
Take 1/2 to 1 teaspoon three times daily for 3 months. Discontinue use for 1 month, then repeat the cycle as needed.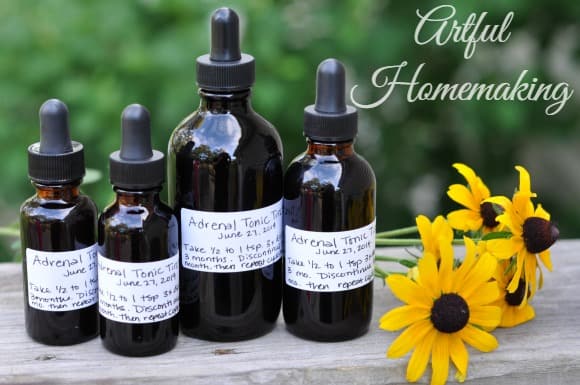 Edited to Add: I've been feeling so much better! Read about how I finally got my health back!
You may also like this post:
Healing Adrenal Fatigue with the Singing Canary
Disclaimer: This information is being shared for entertainment purposes only. I'm not a medical professional. I'm simply sharing something that has worked for me personally. If you have a health concern, be sure to see your healthcare professional.