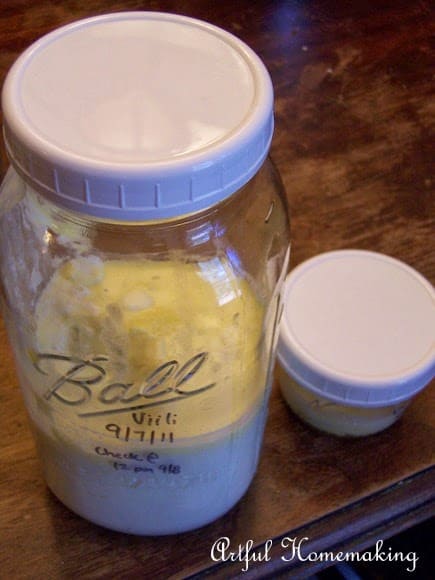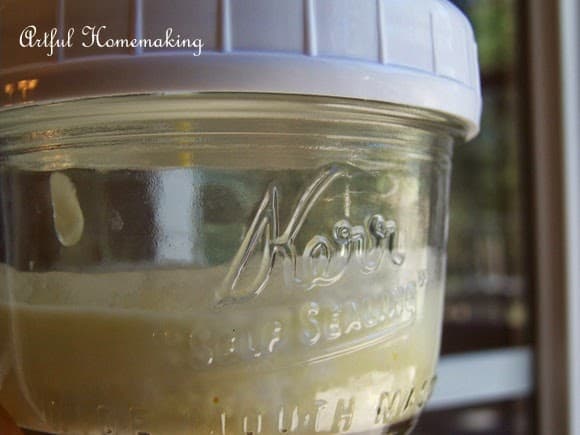 Viili Yogurt Starter
Even though we have been trying to eat as healthfully as possible for quite a few years now, there is always more to learn. This summer I began a journey to help my husband with some health issues he had been having for many years. First, I read through Jordan Rubin's book,
Restoring Your Digestive Health.
Many of the things he recommends are things we were already doing anyway, such as making and consuming bone broths, drinking raw milk, soaking grains, etc. (although making bone broth with chicken feet was new to me!).
One of the things Jordan recommends is consuming yogurt that does not contain the
Streptococcus thermophilus culture
. We decided to try the Viili yogurt from Cultures for Health because it did not contain this culture. Because Viili is is a mesophilic (room temperature) culture, it does not require a yogurt maker to make it. You culture it right on the counter. After making this for several months now, I've been very happy with it, and it's very easy to make. I make it with cow milk and also goat milk, depending on what we have on hand or what my husband is wanting (I primarily make it for him).
I also have a Bulgarian Yogurt Culture I'm hoping to try again (the first time I tried it the yogurt maker overheated!). Do you make your own yogurt? If so, do you use a yogurt maker, a crock-pot, or another method? I'd love to hear about it!