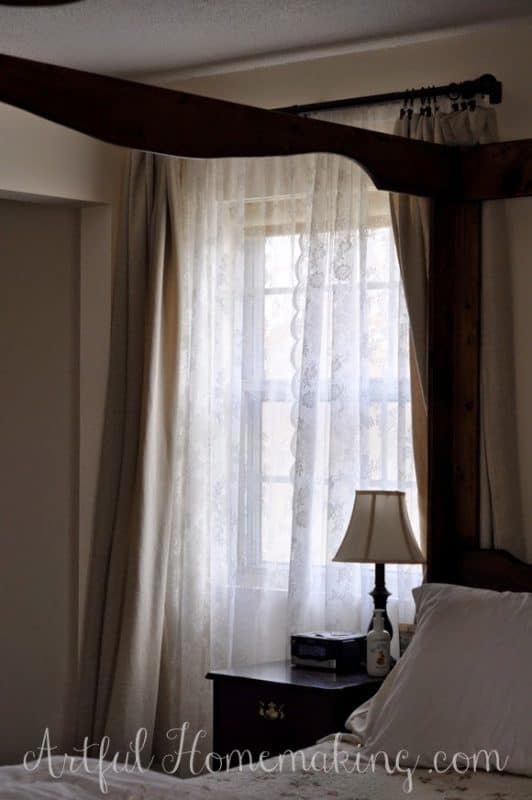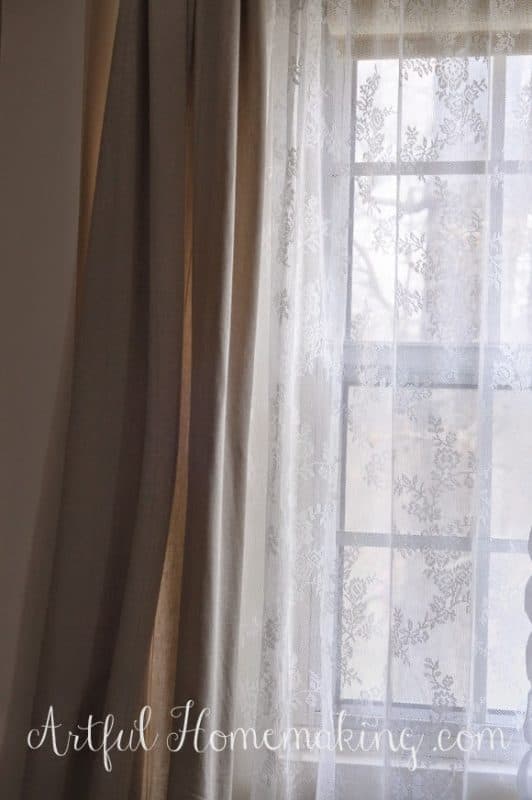 I've been dreaming of new curtains for a very, very long time.
The other curtains we had
(which I made myself) were in our bedroom for over 12 years. They were never really my style, but they were what I had, so I "made do."
This past Christmas, my parents and my in-laws made my new curtain dreams come true. I'm so thankful! I chose the
Ikea Lenda curtains
in the light beige color, which resembles linen. And the lace panels are the
Ikea Alvine Spets
. I really love them!
Even though I got the shortest length (98″), they were still too long. So, I had to hem them. I decided it would just be easiest to hem them while they were already hanging on the windows.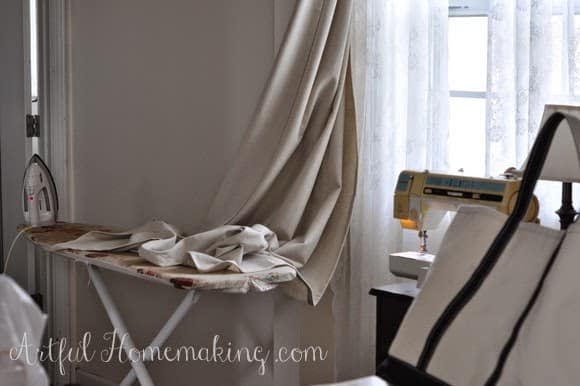 I just set up my ironing board and sewing machine beside the window. It was kind of clumsy, but it worked well enough.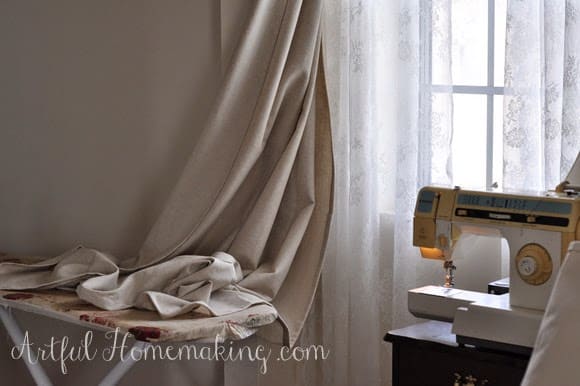 After I got them hung, my girls said it reminded them of a scene from Road to Avonlea. Just the look I was going for, in a bit more modern style (more neutral, without all the floral).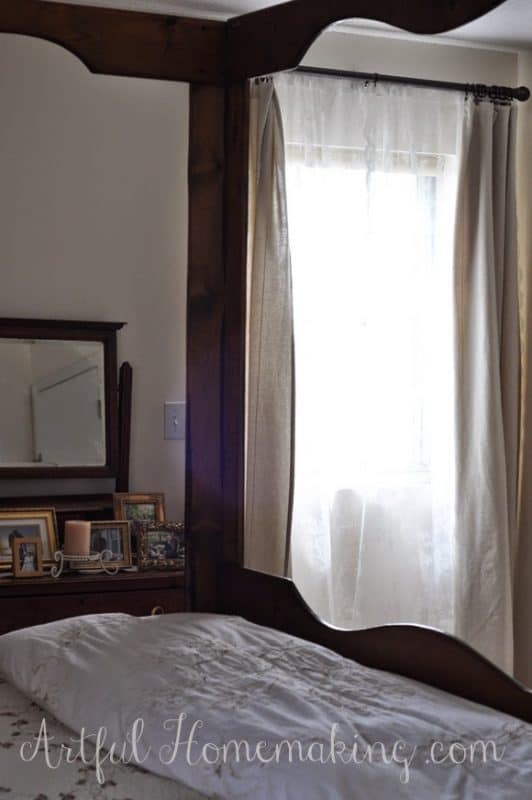 I'm so thankful for such a generous and loving family. ♥