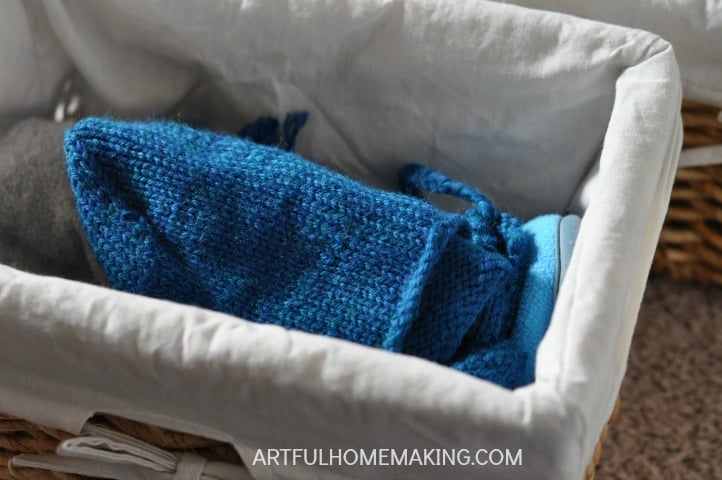 After looking at disorderly piles of hats, mittens, and scarves, I finally decided to organize them.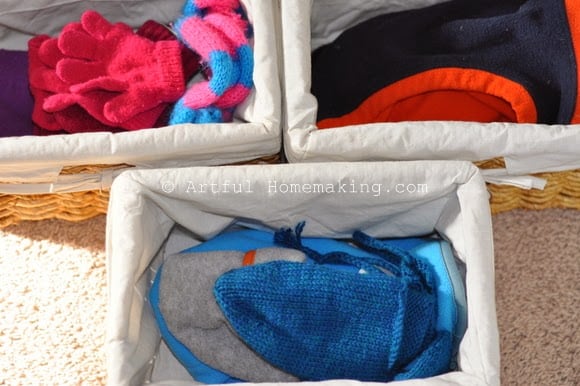 I found rectangular baskets at Hobby Lobby (purchased using 40% off coupons), and made a name tag for each child's basket (using some little tags that have been in my desk drawer for years).  I still need two more baskets for the older girls that I hope to purchase with 40% off coupons on our next visit to Hobby Lobby.
These baskets sit on a shelf by the back door, and it has made a huge difference in how orderly things are in that space.  When winter is over, I'll move all these items back into the coat closet by the front door.