I found this beautiful 100% linen Gap skirt at the thrift store. It was in perfect condition, and I loved the print. It was size 0, which would fit my older daughter, but it would have been a bit short for her. I just couldn't leave that beautiful skirt at the store, since it only cost $1.59! Suddenly, I had an idea: I could alter it to fit my younger daughter! She had requested a skirt for her birthday, and pink is her favorite color–perfect!
The skirt has a waistband that forms a sort of hollow casing, and it also has a left side zipper. I realized that I could easily open the casing just a little on each end and insert some elastic, making the waist narrower so that it would fit my little girl with a very small waist.
I started by measuring the waistband of a skirt she has that fits her well.
Then I carefully unpicked a portion of the waistband on each side (and you have a nice view of some chipping nail polish on my thumbnail!). 🙂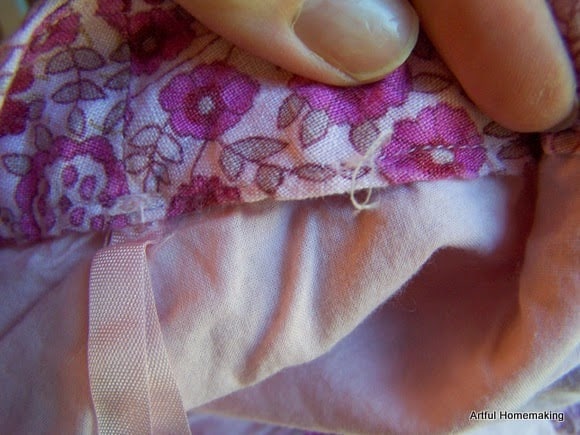 I attached a safety pin to one end of the elastic, and fed it through one side of the waistband…
Pulling it through to the other side.
I held the other end of the elastic down with a pin, to keep it from getting lost in the casing.
Then I put a pin at the other end of the elastic, to hold it in place.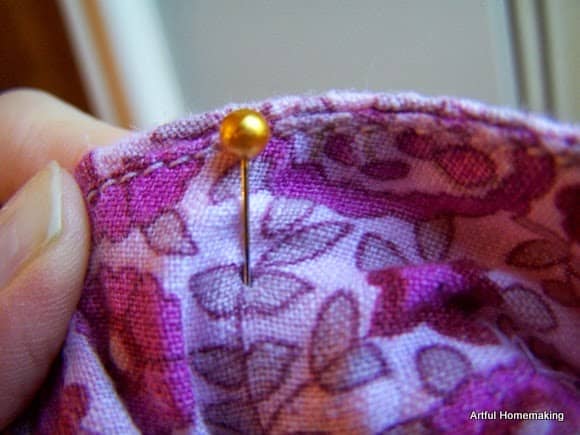 I stitched straight down through the elastic.
And then I stitched the other side.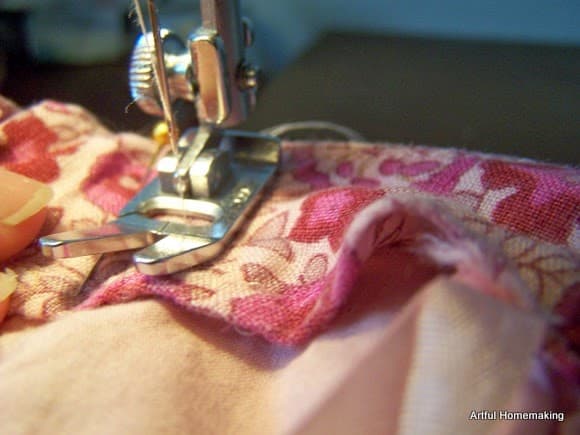 Then it was time to close the waistband casing back up.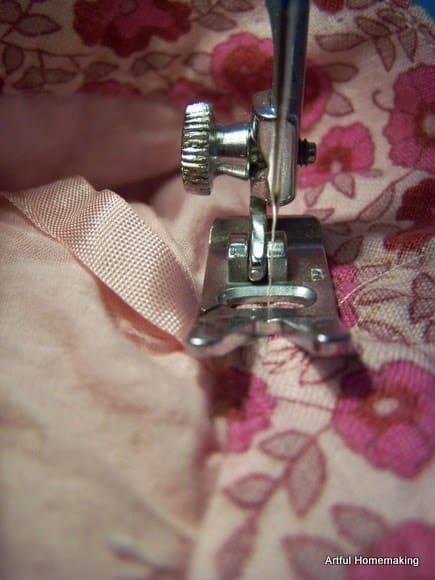 Voila! The waistband is now smaller! Here is the front view:
And here is the back view, so you can see the gathered section.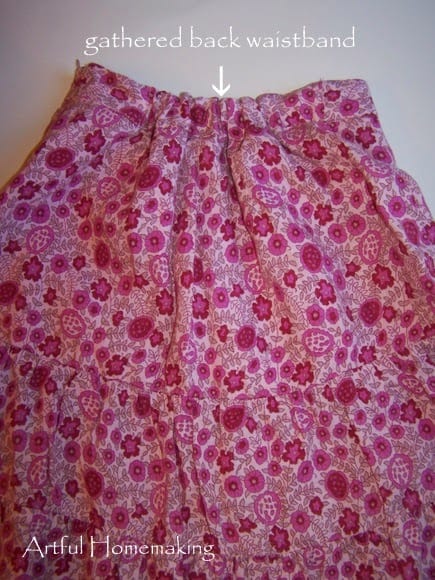 It fit her perfectly, and she loves it. I was very happy to have a beautiful linen skirt for only $1.59!